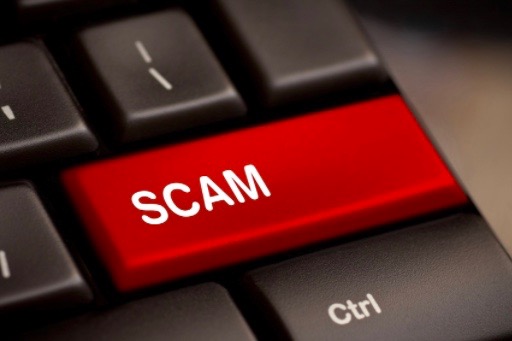 Scammers around the world take advantage of new technology and tried-and-true schemes to convince people to give out important information or to send money. While some of these internet scams are readily identifiable to a keen eye, others can swindle even the most tech-savvy individuals out of time and money.
While internet scams vary and constantly evolve, some basic knowledge, along with common sense and intuition, can help protect your assets. Just remember, if it sounds too good to be true, it probably is.
Here are some of the top tips to help you avoid becoming the next victim of an online scam artist:
Do Not Give Out Personal Information
Phishing is the term used for a common scam that involves reproducing the look of a valid website or company in order to trick individuals into divulging personal information. In order to avoid this scam, just remember that legitimate companies and financial institutions will never ask you for your account number or password by email.
Likewise, genuine websites will never ask you for your Social Security number, unless you are actively applying for a credit card or checking your credit score. Check the URL or web address of the website in question. Often, scammers will use an address similar to the real website, but it will reroute to a fraudulent site.
Never give out any personal information in response to an unsolicited email, pop-up window, or website you have entered due to a pop-up window or email. If you receive an email that raises any red flags, do not click any of the links. These links may contain a virus.
If you are skeptical about the email's validity, call the company from a phone number found through a Google search. Do not trust the phone numbers in the email. Similarly, never give out your email password. Scam artists can use this to spam all of your connections, but even worse, they can use the access to your email to reset your other passwords.
Know the Seller or Retailer
Before making a purchase online from a new retailer or seller, do some research. A quick Google search of the company name, plus terms like "scam", "complaint", or "review" should return some results for fraudulent sellers. Avoid suspicious looking websites with a poor design. Don't be blindly lured in by low prices. These scams can leave you without money and without the product you meant to purchase.
Pay with Credit Cards
Credit cards come with extra fraud protection. Scammers will often ask you to wire money through Western Union or to pay with reloadable cards. If you do this, it will be extremely difficult to recover your lost money.
Use Strong Passwords
When setting passwords to your bank account, credit card accounts, retail shopping sites, etc., don't use the same password across the board. Make sure your passwords are all strong. If a scammer figures out one password, you don't want them to automatically know the rest.
Don't Pay Upfront
Some common scams ask you to pay for services upfront. For example, a website or email may tell you that you've won a prize. In order to claim the prize, they may ask you to pay taxes on it right away. Other common scams involving upfront money include loan offers, mortgage relief offers, credit offers, and the notorious "419" email scam.
The scammers, of course, will just take your money and run. Again, if it seems too good to be true, it unfortunately probably is. If you think you've been the victim of an online scam, act immediately. Contact your bank, credit card, or other relevant authorities as soon as possible.