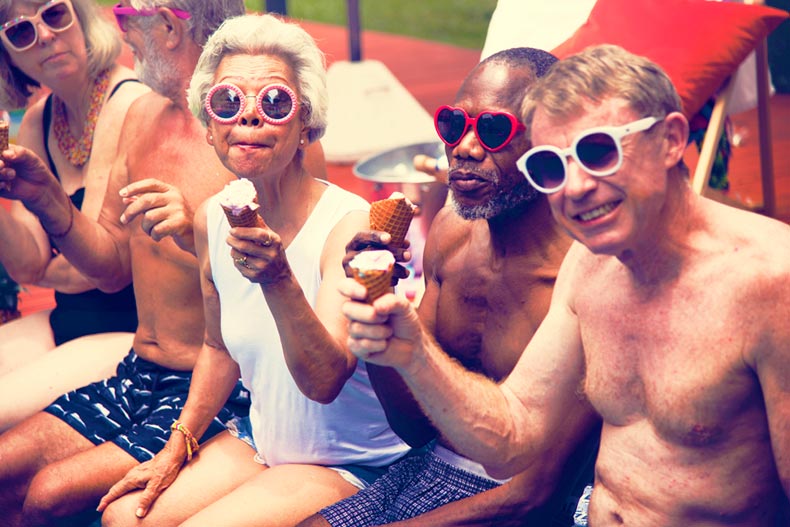 Chances are if you're looking for a 55+ community you've heard of 'stay and play' packages. These packages are offered by some builders and communities to allow potential residents a few days of immersion in order to really experience the community's lifestyle and amenities.
Many people looking for an active adult community are moving across state lines, whether it's heading to traditional retirement states like Florida and Arizona or looking for a milder climate in relaxing North and South Carolina. For those making such a big move, it makes sense to want to visit the state and the communities on their wishlist. This is where 'stay and play' packages, also known as discovery packages, come in handy.
Don't take our word for it though, see what two 55 Places Partner Agents say about the benefits of 'stay and play' packages.
According to Partner Agent Kim Kirkman of Port St. Lucie, one of the best reasons to do a 'stay and play' is to hear different perspectives.
"I think it helps buyers with first-hand feedback from homeowners, not just sales reps," says Kirkman.
Kirkman is a big proponent of discovery packages and suggests it to clients who are from out of state. "I invite buyers to come and visit for a 'stay and play,' some buyers prefer to stay in a hotel with more service. I think more active people take me up on the offer, they want to use the amenities."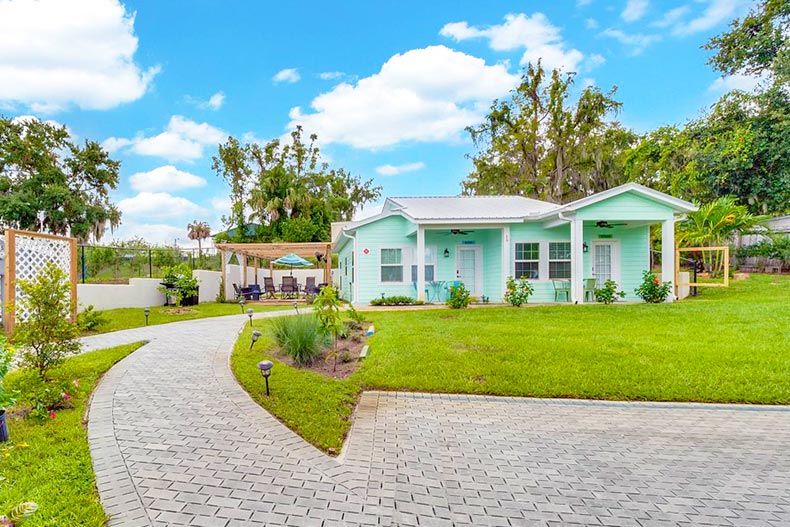 Not a shabby place to stay while in Central Florida (Image courtesy of Clermont Cabanas).
The traditional 'stay and play' package is offered by a developer, like Del Webb or Trilogy, but one Partner Agent takes matters into her own hands. Nicky Martz, who is located in Central Florida, offers clients a rental property near several 55+ communities. Instead of taking the traditional route, active adults working with Nicky can set their own schedule.
"I was walking in front of the lot I was buying, [which was] fortunately coded for commercial and residential, and it came to me that there was such a need for accommodation for our homeowners and their pets," says Martz. "It would be a service to have a great place for them to stay. I am open to any traveler, but my customers get a 20 percent discount."
One of the big perks of the rental unit provided by Martz is its location.
"We are in a fantastic central area and have a great team that covers a large area. We are able to show numerous communities and towns nearby: Clermont, Leesburg, Orlando, Davenport, Lakeland, The Villages, Mount Dora, and Deland are all close. I am also on the lake and Coast to Coast Trail, so there are plenty of ways to enjoy the outdoors, especially with your pets."
To book with Nicky, visit Clermont Cabanas and give her call.
Down the more traditional route, Kirkman suggests the best options near her as PGA Village Verano and LakePark at Tradition.
"Buyers come in town to tour, not sure if they like the area. I suggest they come back for a second look to take a closer look with a 'stay and play.' When they come back we can now narrow our tour to the top two or three communities, see more of the area, suggest top restaurants, beaches, shopping, casinos, etc. Plus, of course, sit down and go over pricing of home and lot, get exact numbers to build their new home. I have had many buyers from out of state that find this an easy process."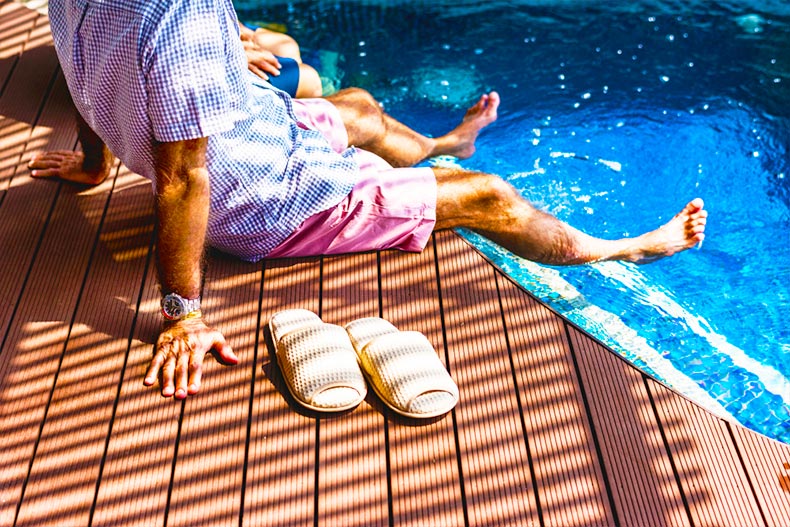 On a 'stay and play' vacation, you can stop and soak your feet while you look for a new home.
Kirkman also suggests seeing more than just the communities when coming down, whether its beaches or baseball.
"The Mets' spring training is here in Port St. Lucie. I get so many people who want to come for a 'stay and play' because the hotels are booked up or a few couples want to save money and stay all together. Girls want to see the real estate, guys want to see the spring training."
"I have invited buyers for a 'stay and play' and they can't decide what community, so I suggest try them both and stay longer. Take your time and get to know the area. I have been surprised how many times buyers answer 'okay, that sounds good.' Some buyers even do a 'stay and play' and then go on over to the beach for a few days to stay oceanfront or go on a cruise out of Palm Beach, Ft. Lauderdale, or Miami."