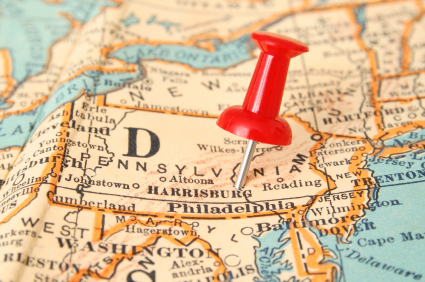 As 55Places continues to grow, we're able to bring our readers even more information about exciting active adult communities across the country. We're proud to announce that 55Places has now expanded into three more East Coast states: New York, Pennsylvania and Connecticut.
When 55Places first launched in 2007, we started with a variety of active adult communities in the state of Illinois. Six more states were added over the course of the next year and the site currently features age-restricted and age-targeted communities in 26 states. This year will continue to bring extensive growth with plans for new community listings in another 5 to 10 states.
By offering information about communities spread across the country we hope to help a wide range of active adults find their dream home for retirement. Whether looking for a condo, a villa or an estate home, we feature both new and well-established communities that offer resort-style amenities like golf courses, swimming pools, tennis courts, state-of-the-art fitness centers and diverse hobby and game rooms.
Our newest additions include several great active adult communities in New York, Pennsylvania and Connecticut. These developments offer exciting options for retirees and empty nesters who want to settle in these popular East Coast States.
Our first New York listings are for communities in the Long Island area. Active adults who prefer living in an age-restricted community might enjoy the luxurious, resort-style amenities at Meadowbrook Pointe Links and Spa in Medford. Luxury living can also be found at an open-age community in Center Moriches, Vineyards at Moriches, and more New York communities will soon be listed as well.
A wide variety of active adult communities are featured on 55Places' Pennsylvania page. There are well-established mid-sized developments like The Villages of Flowers Mill or Heritage Creek, new construction communities like Traditions of America at Silver Spring or The Villas at Five Ponds, and more intimate neighborhoods like Cobblestone Village or Lakeview Estates.
In Connecticut, our current listings highlight a diverse mix of communities with condos, attached homes and single-family designs. Most communities are smaller with less than 500 homes, but there are a few large developments as well. The 2,580 attached homes at Heritage Village have a prime New Haven location, as well as resort-style amenities like an 18-hole golf course and multiple clubhouses.
Our new listings in New York, Pennsylvania and Connecticut may help active adults find their dream East Coast communities. Check out our current communities and keep an eye out for more to come over the next year.