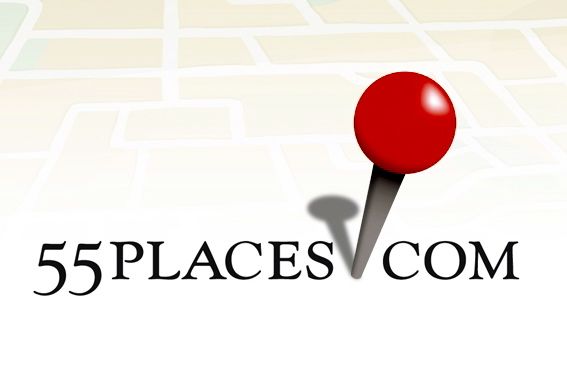 Buying a new home is always a major investment, but there is even more to consider when you are choosing between active adult communities. To help you make your best decision, 55places.com provides overviews of hundreds of age-restricted and active lifestyle communities across the country. And now, 55places.com's fresh new design makes it easier than ever to find an active adult community which supports your ideal lifestyle.
55places.com Layout
Returning visitors will certainly notice 55places.com's new layout. The redesigned homepage puts both featured communities and the most recent blog entries front and center. Visitors who have previously focused more on 55places.com's Community Pages may be pleasantly surprised to discover that the 55places.com blog offers information on all aspects of active adult living.
Regional Areas
When it comes to Community Pages, the homepage's cool map feature lets you begin your search by clicking on a state. If you prefer, you can also click on one of the available states listed at the bottom of the homepage. Once you select a state, you will be brought to that state's main page. This page displays a list of all of 55Places.com's Community Pages for the entire state. A second tab lets you switch from the list of communities to an overview of the area.
When browsing all of the communities in a state, the navigation pane on the right makes it easy to narrow your search. Clicking on a region will display a list of only the communities found in that area and provide more information about the region. While visiting a state or area page, you will notice an exciting new map feature. Interactive maps clearly show the location of communities in relation to each other or to various geographic places. You can zoom in and out, or move the map to view the surrounding areas. Portions of some maps also include street-level views.
Community Pages
Individual Community Pages also have a new look. Information is now divided across seven specific tabs: Overview, Homes For Sale, Amenities, Lifestyle, Models, Map, and Reviews. The Overview tab is a great place to start as it features a basic description of the community. The Homes For Sale tab allows you to browse current homes for sale. The Amenities tab provides information about clubhouses, recreation facilities and other community features. In the Lifestyle section, you will find details about social clubs and events held at the community.
Models represents all of the floor plans and home models in the community. The Map shows the community location and highlights interesting things to do in the surrounding areas and provides driving directions to the community. You can also view resident reviews .As part of its fresh new layout, 55places.com will also have more room for photos and videos.
55places.com has helped many active adults compare communities and decide on retirement locations. With its updated design, 55places.com strives to make it even easier for active adults to learn more about active adult communities across the country and ultimately find their own dream home.