Spring is a time of new beginnings, and that often translates into a renewed dedication to getting back in shape with regular exercise. But before you dust off your running shoes and head out for a jog, it may be a good idea to consider some other low-impact alternatives.
Low-impact aerobic activities are a great way to stay in shape without the jarring effect that jogging can have on your delicate joints. There are many activities that let you exercise alone, in a class, or with a group of friends. Many active adult communities also offer a variety of exercise programs that are specifically designed to be easier on your body while still offering a great workout.
Let's take a look at six low-impact alternatives to jogging.
1. Water Aerobics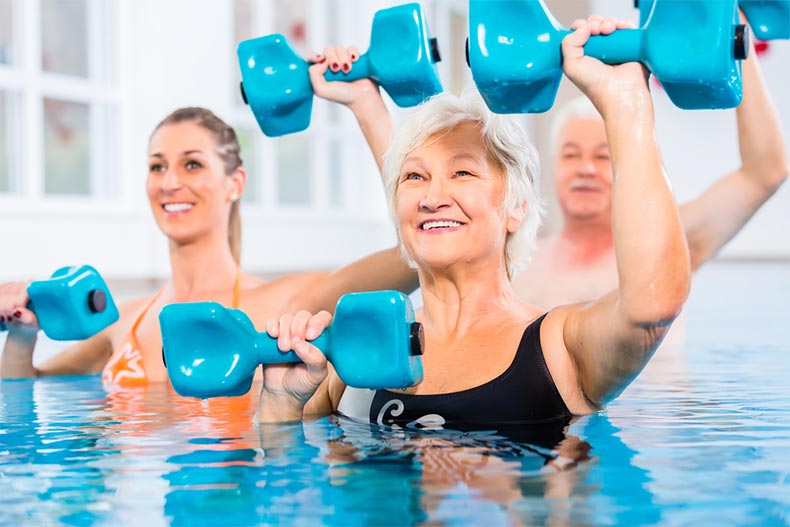 While water aerobics classes are frequently offered in active adult communities, residents may not realize the many benefits of this low-impact exercise. It's particularly beneficial for adults seeking to lose weight or recover from surgery. Performing aerobics in water lessens the impact on sensitive joints while also offering resistance that strengthens muscles and burns calories.
2. Bike Riding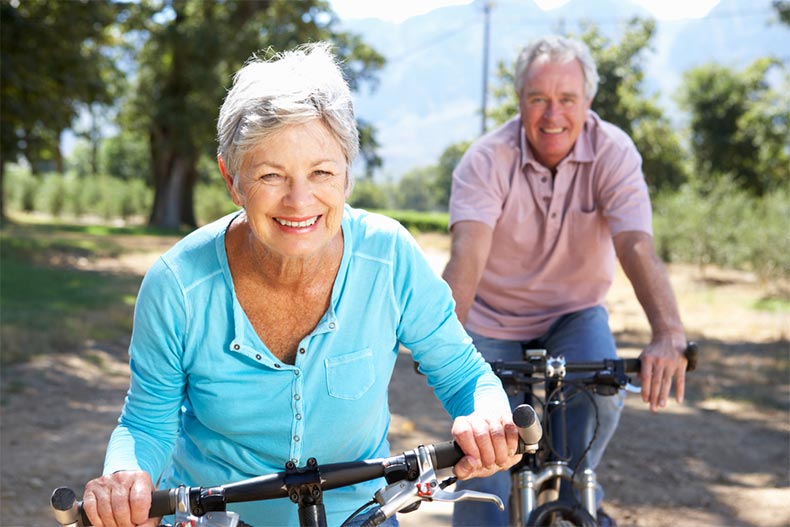 Whether you stick to an exercise bike or head into the great outdoors, bike riding is an excellent way to build cardiovascular health, burn calories, and have fun. While long bike rides can certainly be strenuous, the act of riding is more gentle on your knees, feet, and other joints. Also, special comfort bikes can be designed to further reduce body strain.
3. Yoga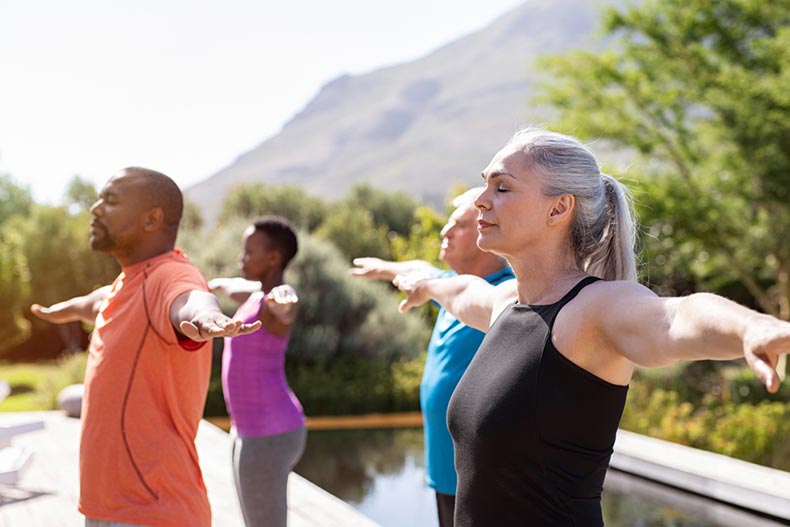 Most active adults know that yoga classes promote flexibility, but they may not realize that yoga can also greatly improve strength and cardiovascular endurance. While restorative yoga gently builds strength, more active practices such as Ashtanga or Power Yoga quickly move through poses to raise your heart rate and burn calories quickly.
4. Pilates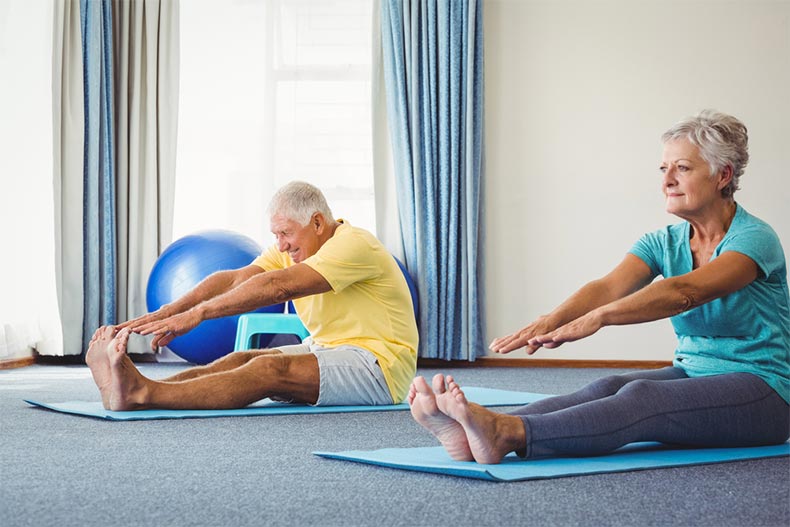 For many active adults, Pilates classes are an ideal way to stay in shape. Pilates challenges you with a variety of specific strengthening and stretching exercises. While this form of exercise focuses largely on building strong core muscles in your abdomen and back, the low-impact activity will exercise your entire body.
5. Swimming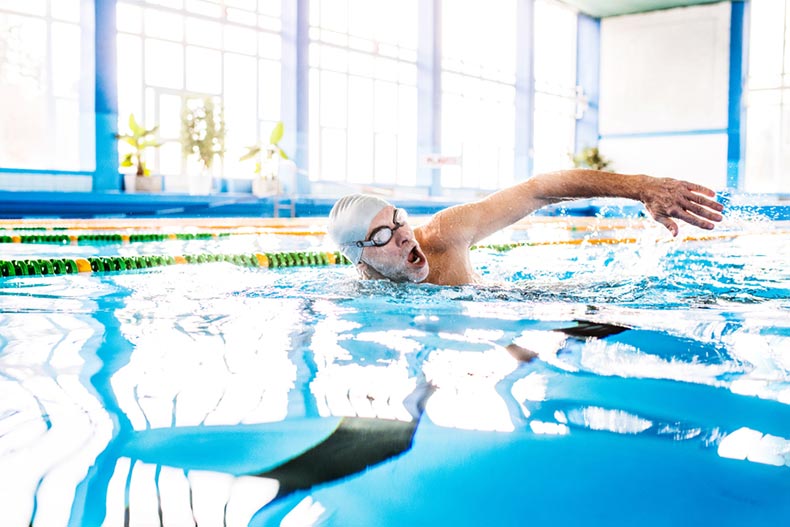 Swimming pools are a common feature at many active adult communities, and they provide an ideal setting for low-impact exercise. By swimming laps, active adults can burn calories, strengthen muscles, and improve cardiovascular health. Outdoor pools also provide fresh air and sunshine, which can be beneficial to mental health as well.
6. Low-Impact Aerobics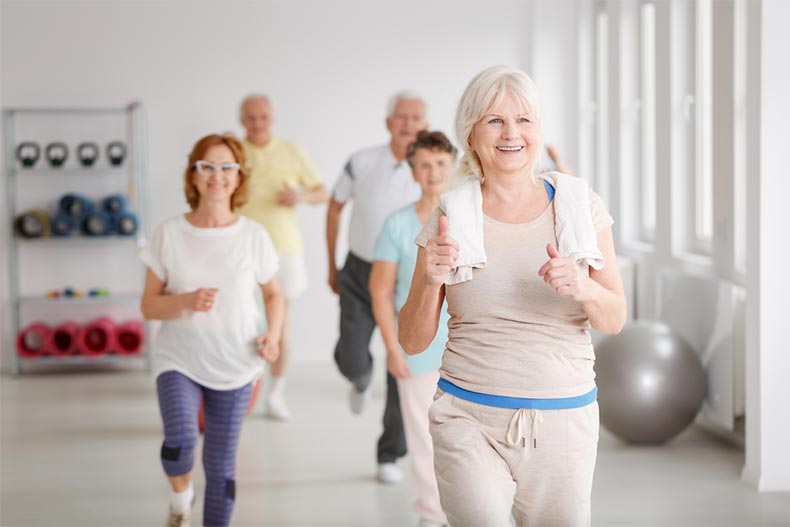 State-of-the-art fitness centers are often a focal point of active adult communities, and many fitness centers feature studios where low-impact aerobics classes are held. Unlike standard exercise classes, low-impact aerobics programs are specifically designed to support and protect sensitive joints.