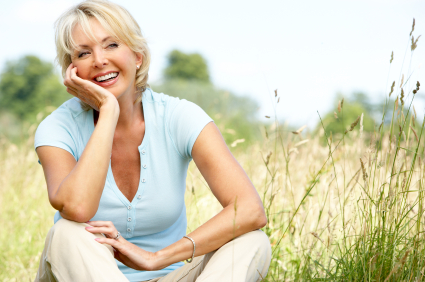 Single retirees often wonder if moving into an active adult community is a good fit for them. Some don't know all that 55+ communities have to offer. Active adult communities are not just about real estate. They offer much more, like a sense of community and great amenities. There are plenty of other benefits associated with living in an active adult community that you should consider as well. Here we list just six reasons why active adult communities are ideal for singles.
Amenities
One of the best features of living in an active adult community are all of the amenities available any day of the week. From indoor amenities to outdoor recreational areas, residents living in active adult communities enjoy all-inclusive access just a few steps from their home. Resort-style pools, elegant clubhouses, ballrooms, fitness centers, aerobics studios, arts and crafts rooms, and tennis and bocce ball courts are just some of the amenities you'll find at an active adult community. Residents feel like they are on vacation and living in a resort with nonstop activities and world-class amenities at their fingertips.
Location
A major factor Baby Boomers face is deciding on the location of their ideal retirement. Most active adult communities are located next to plenty of shopping, attractions, medical facilities, beaches, or metropolitan areas. Single Boomers will love living close to vibrant destinations that will allow them to explore their surroundings as well as the area without having to travel too far for entertainment and other daily conveniences.
Low-Maintenance Homes
If you're taking care of your home by yourself, an active adult community is perfect for you. Active adult communities have low-maintenance homes and an established homeowners' association that collect dues for exterior home maintenance. A monthly fee may include landscaping, snow removal, trash pickup, road or roof repair, street light maintenance, cable, security, Internet, maintenance of facilities, and access to amenities.
Not only are the homes maintenance-free but they are also designed with the active adult in mind. Homes come in a variety of styles such as single-family, condos, townhomes, and attached homes. They are typically built with first-floor master suites, open layouts, wide doorways, energy efficient appliances, and built-in safety modifications.
Community
A sense of community is another aspect of active adult communities that appeals to singles. It might be difficult to make new friends if you move into a new town and have retired from the workforce. Active adult communities provide an environment where residents of the same age group or who are in the same stage of life can get together in a welcoming setting. Residents are more likely to meet and mingle with others who share common interests. Many active adult communities have welcome groups or social committees that create an atmosphere where neighbors become fast friends.
Social Lifestyle
With a sense of community comes all of the fun activities that promote a social lifestyle living in active adult communities. Singles can choose their ideal lifestyle by being as active as they want to be. Active adult communities promote a social lifestyle where homeowners can stay healthy and active by participating in activities like Pilates, yoga, shuffleboard leagues, book clubs, ceramics, themed dinner parties, holiday cookouts, movie nights, card games, tennis lessons, continuing education classes, water aerobics, golf clubs, and much more.
With a variety of clubs, classes, and organized groups available for residents to join, they will never have a dull moment. Some communities even have an on-site activities director that helps organize events for residents to socialize. It's a great way to meet new people and occupy your time doing something fun.
Safety
Safety is another major concern for single Boomers, and most active adult communities have gated entrances. They either have an on-site security officer and gatehouse, 24-hour camera surveillance, or a secure gate that requires an access card or security code. This added feature makes residents feel at ease knowing they are protected and guarded all the time.