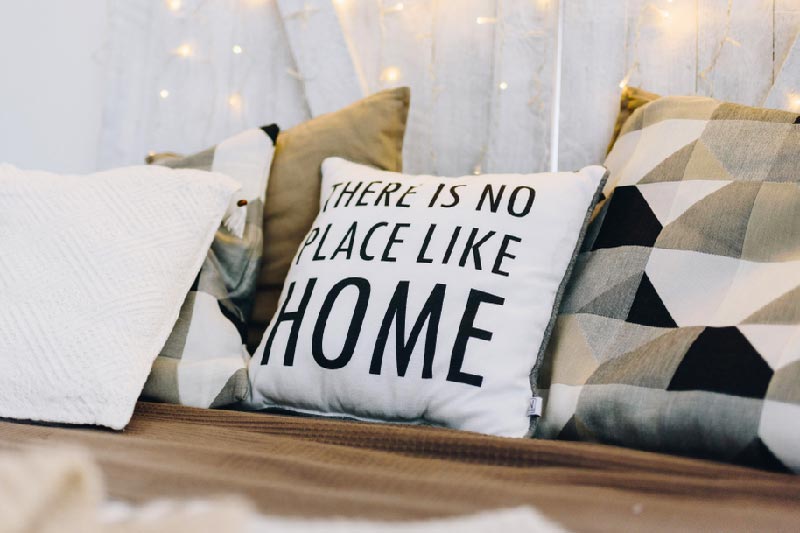 Jim and Carol Erikson chuckle at the idea of being 63-year-old fullbacks. No, they are not football players. Rather, they are part of an ever-increasing retiree trend. 'Fullback' is the term used to describe people that head south or fully across the country after retirement in the hope of finding the best place to retire, only to realize that there is no place like home and eventually move back.
The people who move all the way across the country to retire, and later move halfway back are considered "halfbacks."
The Eriksons took early retirement from the airline industry in 2003, sold their home in Schaumburg, Illinois and settled in The Villages in Central Florida. "We both always had a dream of settling someplace warm where we could golf year round and get away from the cold winters," said Carol. "We were so anxious that when Jim was offered an early retirement package, we jumped at it and headed south."
After several years though, the Erikson's love of Florida-living began to wane. "At first it was something different. It was great to be a part of such a big retirement community and we loved the golf and weather, but we missed seeing our children." The Eriksons have three children residing in the Chicago suburbs. "We knew we had to come back when our first grandchild was born in 2006."
Unfortunately, for the Eriksons, the Florida real estate market had dried up and homes were not selling, so they decided to wait it out. In early 2007, after finding out they had two more grandchildren on the way, they decided it was time to move back home.
"We put our home on the market and nothing happened," said Jim. "The first several months were pretty nerve-racking, but after a couple of price reductions we were able to get a few showings."
The Eriksons were able to sell their home after eight months on the market. Fortunately, they were able to sell the home for more than what they paid for it four years earlier—an accomplishment that many Florida homeowners are finding difficult.
After a couple trips back up to Chicago, the Eriksons discovered that the best place to retire for them was now in Del Webb's Sun City Huntley and moved in last November.
What happened with the Eriksons is a growing trend among baby boomers that seek a retirement life in the land of fun and sun. Many are finding that after several years, the honeymoon has worn off and for one reason or another—usually family—they want to come back home.
The Eriksons have advice for people who are considering an out-of-state retirement. "Weigh all your factors first. Many people love it down there and will stay forever. But it wasn't for us. The weather and golf were great, but our family is the most important thing. Besides, we can rent down there a couple months each year to escape the Chicago winters, but now we get to watch our grandkids grow up," says Carol.