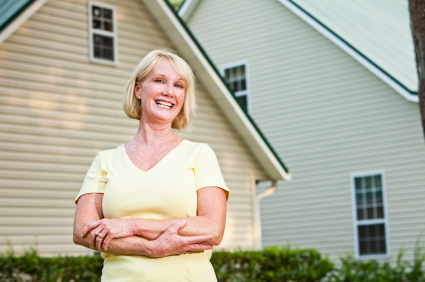 Everyone knows that buying a home is a major investment, but that doesn't necessarily translate into knowing how to prepare for the purchase. Before you even begin looking at new homes, there are several steps you can take to put yourself in a great position to get the home of your dreams at a great price.
1. Decide what you want in a home.
Deciding what you want in a dream home may sound obvious, but many people head into home shopping without a clear picture of what they want to find. You can look at available homes to get inspiration, but you will feel more confident in recognizing your ideal home if you start out with some short lists of "must haves" and "deal breakers."
2. Prioritize so you can compromise.
Even if you opt to build a new construction home, you are unlikely to be able to get exactly what you want in any home purchase. Prepare yourself for compromise by prioritizing the features you want (or need) most. If you are set on buying in a particular community, are you willing to compromise on the home price, size, or style? Are you willing to consider different communities or locations to get the style and size of home that you prefer?
3. Know how much you can really afford.
There are many benefits to getting your financials in order before home shopping. Buyers and realtors will take you more seriously if you've been pre-approved for a loan or have documentation to show your ability to pay in cash. You will be in a better bargaining position if there are multiple offers on a home, and you can prevent falling in love with an out-of-reach home by only looking in a realistic price range.
4. Be emotionally prepared to make a decision.
You may think that finding the home of your dreams will help you make the tough decision to sell your family home, but that isn't always the case. There are many emotional factors involved with moving, particularly if you've lived in a home for a long time. Deal with these emotional issues before you begin looking and you will be better prepared to make rational decisions when you do find a house you want to buy.
5. Ask your Buyer's Agent for a Competitive Market Analysis.
Listing agents perform a competitive market analysis when deciding a home's sale price. A good buyer's agent will do so as well, but don't assume that they have. Before making your offer, ask your agent to do their own competitive market analysis. This will help you decide on an appropriate offer and on how much you will ultimately be willing to pay for the home.
6. Make a realistic offer, but don't be afraid to ask for what you want.
It is appropriate to expect there to be some wiggle room on a home price, but there is an art to negotiating. An offer that is too far below the asking price won't be taken seriously. Trust your agent to help you settle on a reasonable first bid. If you are interested in purchasing some personal items along with the home, such as furniture or artwork, don't be afraid to ask. You never know until you try.
7. Be flexible on terms whenever possible.
A willingness to compromise on terms, such as the closing date or a lease-back period, may make your offer more attractive to the seller. If a home receives multiple offers, the seller is more likely to want to accept the offer from a buyer who seems willing to support a smooth transaction for everyone involved.