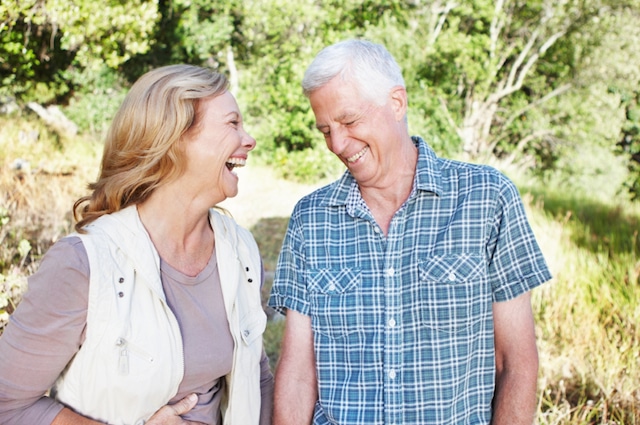 Retirees can often find great part-time jobs during the summer months, especially if they live in a resort area or tourist town. However, fun summer jobs can be found around the country at local amusement parks, hotels, campgrounds and other vacation getaways. Here are eight ideas to get you started.
1. National or State Parks
With 401 parks located across the country, the National Park Service is a great place to find a fun summer job. There is a wide range of positions available, including park rangers, tour guides, gift shop workers, museum professionals and historians. Similar summer jobs may also be available at state or community parks as well.
2. Campgrounds
Working in a campground is a great option for retirees with RVs. You can travel around the country, earn some money and often enjoy discounted (or free) campsites and hook-ups while you work. Available jobs can vary, but campgrounds often need workers to help in the front office, check in guests or work at restaurants or retail stores. There may also be openings for maintenance, grounds keeping or housekeeping. Learn more by visiting Workamper.com.
3. Amusement Parks
World-famous vacation spots like Walt Disney World and Universal Studios hire droves of part-time summer employees. There may also be some great opportunities at small-town amusement parks across the country. Depending on the size of the park, you may find jobs working in a ticket booth, concession stand, gift shop, restaurant or hotel. You may even have a chance to entertain on stage.
4. Ballparks
Whether you live near a professional or minor league ballpark, chances are they will need extra help during the summer months. Seasonal positions may include ticket takers, ballpark guides, cashiers, suite attendants, concession stand workers and more. You can interact with fans, catch some of the game during breaks and maybe even meet some players.
5. Zoos and aquariums
Like amusement parks, city zoos and aquariums are busiest during the summer months. Part-time employees may be hired to sell tickets, direct guests, work in gift shops or concession stands, take care of the grounds or take commemorative photos of visitors. Don't forget to check out local petting zoos, which may also need extra summer help.
6. Hotels and resorts
The summer months are a prime time for families to travel, which means a peak season for hotels and resorts. With guests checking in at all hours, hotels and resorts often offer flexible hours. They may need extra help working at the front desk or providing concierge services. If the hotel has a restaurant, you may find work as a host, bartender or server.
7. Museums and historic sites
If you have a love of history, you may find your dream job at a local museum or historic site. Working as a tour guide lets you share your passion for history with interested visitors. You may also find a job working in a gift shop, selling tickets or organizing fundraisers and special events.
8. Pet sitting
If you love animals, you may be able to get a fun job without leaving your home. Vacationers are often looking for a place to board their pets and many prefer leaving them with a pet sitter instead of a kennel. If you don't want the pets coming to your home, you may also arrange daily visits or overnight care at the owner's home.