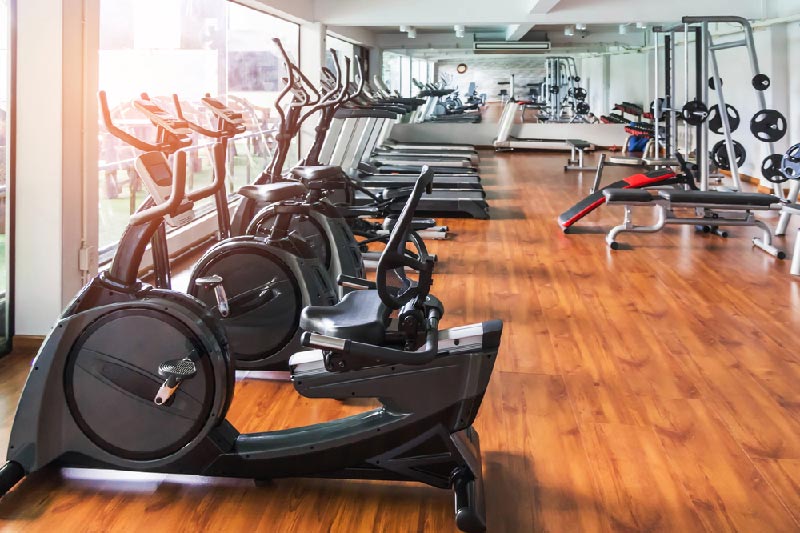 The International Council on Active Aging (ICAA) released a report last month with predictions on eight new trends for active aging baby boomers in 2008.
Active aging, according to Colin Milner, the CEO of the ICAA, means, "staying involved in life, and the boomers are planning to do that at 55 and older communities. This age group is ready to take action to stay healthy and actively engaged with their friends, families, and communities." Here are their predictions for 2008.
The Internet is becoming the new link to health, social networking and travel
Boomers will begin to adopt the Internet in ways they never have before, from finding golfing partners to planning trips. 2007 marked a great year of growth for websites targeting the 55 plus crowd. More and more Boomers are logging onto sites like eons.com, a social-networking site for people 55 and older (though they recently modified their age restriction).
Retirement communities are reinventing themselves
The days of shuffleboard and golf are giving way to 55 and older communities that offer proximity to culture, theaters, cooking classes, and wine tastings. The change in offerings at active retirement communities is leading to an increase in the number of people who desire to live in them. In addition, buyers are more often seeking communities in northern states if it means being closer to their families.
Maintaining intellectual skills and brain health is top of mind
Baby boomers are determined to maintain their mental health. Active 55 and older communities are not solely about catering to the physical well-being of their residents. Many communities are placing an emphasis on promoting activities that stimulate the brain and mind.
Retirement means boomers will continue to work, but on their own terms
Retirement is not what it used to be. Today's generation of retirement-age adults are opting to stay in the workforce for a variety of reasons, such as mental stimulation, additional income or even to avoid the boredom of retirement. Whatever the reason, those working retirement careers are looking for some flexibility in the time they put into work. Many boomers are seeking the ability to work from home or have the freedom to take long vacations and limit the number of days a week they work.
Technology is inspiring activities
New technology has sparked an interest in staying active in new and creative ways, whether that means wearing a pedometer to count one's steps or playing the latest game on the Wii. In 2007, Wii became a big hit in many retirement communities. Wii is a video game console that allows users to simulate games such as bowling, golf and tennis while positioned in front of a television with a handheld remote.
Lifelong learning opportunities and interests keep growing
Many Boomers seek retirement housing in areas near colleges or community colleges. Plus, in the last several years, some active retirement communities have opened with fully integrated lifelong learning centers in the community clubhouse. Here, residents can take continuing education courses and learn from accredited professors and guest speakers.
Age-friendly fitness opportunities are essential
Boomers fear losing their health more than losing their mental capabilities. A full 87 percent of Boomers indicated they wanted to take better care of their physical health in the next year. As a result, active retirement communities are installing the latest state-of-the-art equipment, along with a well-trained staff to help promote this trend.
Health plans will pay for prevention
New-age medical plans will not wait until a person is ill before administering treatments. Rather, they will seek ways to prevent the illness altogether. A study by HealthPartners Research Foundation noted that their study indicated that 50 and older adults who start exercising just 90 minutes a week will save an average of $2,200 per year on medical costs. Boomers are changing what it means to "grow old." A MetLife study of 61 year-olds conducted last year determined that they would not feel "old" until they reach the age of 78. Ironically, the average life expectancy of this age group is 77.8 years old.