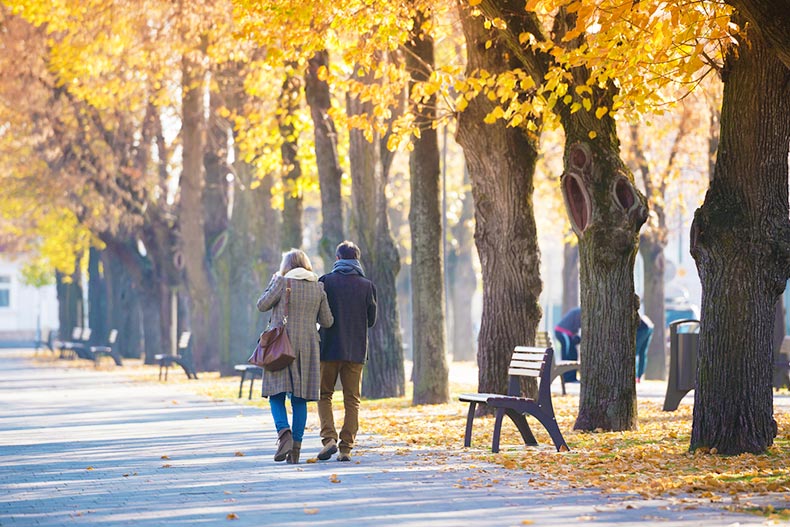 There are a lot of benefits to an urban retirement but it's hard to find dedicated communities for active adults.
Take a look around on any state page on 55places.com and you might pick up on a trend. Whether you're looking in Southern California, New York, or Chicago, you'll notice a distinct lack of 55+ communities in urban areas.
For many years, active adults have been wondering where all the urban options are. Builders know there's a desire for them, it's not that they haven't tried, it's simply that they can't.
Plenty of Red Tape
According to the New York Times, a lot of it comes down to red tape and zoning laws. Mature cities have long-established building codes that are hard to change and difficult to navigate. Developing a cluster of homes with walking paths, bike lanes, and amenities in an urban area is not only difficult, it's virtually impossible.
"Towns are frightened by density," said Michael Glynn, vice president of National Development. "But if you build in the right, walkable location, it could do a lot of good for an 85-year-old."
The Appeal of Urban Retirement
An urban retirement appeals to active adults for many reasons. In a lot of ways, it is very similar to the idea of purchasing in an active adult community. A city is walkable, usually involves downsizing, there's a variety of amenities, an active lifestyle, and a community feeling. Those willing to trade off living among young families and a higher cost of living for an active, urban lifestyle will find the differences worth it.
Last year, 55Places covered the few age-restricted communities that are located in urban areas. While many are on the edges of the city lines, those looking for a 55+ community in an urban area can find options in San Diego, Philadelphia, Tucson, and Las Vegas.
Finding Where You Fit In
If you're looking to retire in a city besides those listed, you're still in luck. While finding an age-restricted community in Chicago, New York, or Seattle might be a pipe dream, there are still several neighborhoods across the country that give active adults what they want. A great resource to check first is by figuring out a city's walk score, which allows users to search by city, neighborhood, or address to find out how easy it is to get around an area by walking. You can even find more information about specific neighborhoods at our sister site Neighborhoods.com.
From there, take a look at what you consider to be important in a neighborhood. If it's health services you're probably in luck as most big cities have ample fitness centers, hospitals, and medical centers. If you'd like to ditch the car as your main mode of transportation, take a look at your desired neighborhood's public transportation options. And of course, there are the dining, shopping, entertainment, and cultural options that are in your desired city.
The cities and neighborhoods that rank high in all of these aspects are generally more expensive. If you can afford to make the switch to an urban area you'll certainly know your home equity will only increase as more and more people leave the suburbs for big cities. Perhaps, as more active adults desire an urban retirement, developers will work through the strict laws of a big city and give active adults the first truly urban 55+ community.
Communities Mentioned