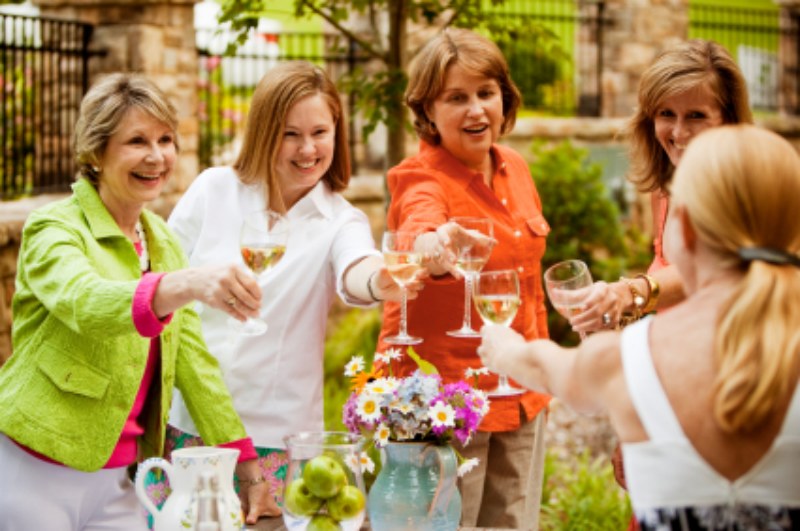 Relocating to a new home is exciting, but it also comes with some challenges. From finding the nearest hospital to learning the best places to shop for your favorite groceries, life in a new city may feel a bit like living in a whole new world. Relocating also means branching out to make friends, exploring local attractions, and getting involved in your new community.
When moving to a new area, many people make new friends through work or through their children's schools and activities. Yet, retirees and empty nesters have to look beyond these avenues for new ways to build a local social group. Those who move to an active adult community often have additional resources to help them settle into their new homes.
Fill Your Social Calendar
Many active adult communities have full-time activities directors on staff who can outline the available programs and suggest appealing activities based on your special interests. Some active adult communities even have a welcome committee or a special social club for newcomers.
One of the best ways to meet people in an active adult community is to get involved with some of the available clubs, classes, or social gatherings. Check the community calendar for events like potluck dinners, card tournaments, or dances. Concerts, lecture series, or other performances can also be a good way to ease into the social scene.
Use the Amenities
If you aren't ready to join a special interest group or attend a large community event, you can start to get to know people just by making use of the community amenities. Visit the clubhouse regularly, exercise in the fitness center, relax by the pool, and make use of the walking trails. Being the new kid on the block can feel a bit awkward at first, but mingling with your neighbors is the first step toward making friends.
Get Involved
Another way to learn the ropes of a new community is to read the newsletters or even attend community board meetings. Planned communities are typically governed by resident volunteers and there are often many ways residents can get involved with different aspects of the community.
Explore the Surrounding Area
Learning your way around town will also help you feel less like a newcomer. Instead of relying on your GPS, plan some driving tours to learn how to navigate the area yourself. Look for local libraries, restaurants, stores, and medical centers.
Keep an eye out for interesting places and talk to your neighbors about them at the next social event. You may find that asking for local reviews and recommendations can be a great way to break the ice!
Being new to a community can be a bit disconcerting, but pushing yourself to get involved will help you start feeling right at home before you know it.