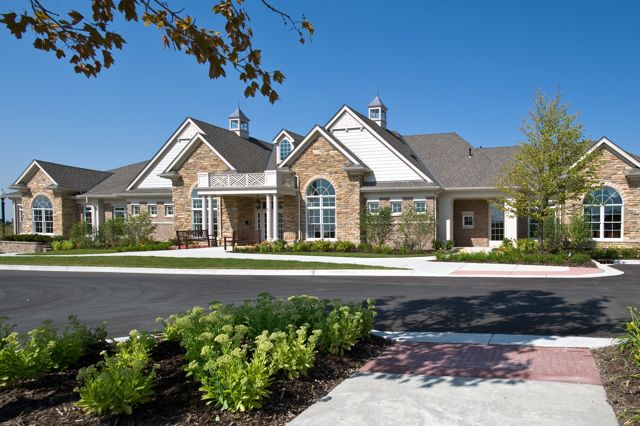 After 55+ communities first hit the scene in the 1960s, the trend often seemed to be based on the notion that bigger is better. These early resort-style communities paved the way for sprawling developments with well over 5,000, or even 10,000 residences. While these large developments are still in demand, the last decade or so has shown more intimate age-restricted communities springing up all over the country.
What's behind this shift and how does it affect today's active adults?
Sun City and the Beginning
Modern day active adult communities got their start in Phoenix, Arizona, when Del Webb opened the original Sun City. Built between 1960 and 1978, this community now boasts over 26,000 beautiful homes. Other extra large communities quickly followed.
Besides additional Sun City developments, this era saw the beginning of sprawling age-restricted communities like California's Laguna Woods Village, which has over 12,000 homes, and The Villages, a massive Florida development of more than 75,000 residences.
Twenty-five years ago, active adults who wanted to live in an age-restricted community had fewer choices. Communities were mostly based in retirement hot spots like Arizona, Florida and California. Even if they didn't hold over 5,000 homes, these developments were generally large with at least 1,500 residences. They often had golf courses and amenities that were designed to provide a specific vision of retirement.
Today, active adults are finding it easier than ever to locate age-restricted communities in a diverse range of sizes and styles. Instead of retiring to the beach or desert, they can choose a community in the mountains, in the suburbs or even in urban settings. Active adults can still opt for a sprawling, resort-style community, but they can also settle in cozy neighborhoods which may have less than 200 homes.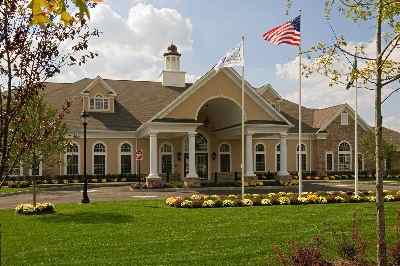 Why Go Small?
This shift likely came about as community developers began to recognize the changing behavior of American retirees. While many retirees in the baby boomer generation like the idea of age-restricted communities, they are also opting to age in place. They already have strong community ties and want to stay close to family and friends.
Savvy community developers have recognized a way to shift their approach so baby boomers can have their cake and eat it, too. By developing smaller active adult communities, builders are able to offer homebuyers more diverse locations. That way they can enjoy resort-style living without moving too far from home. Recent studies show that this may be a great approach.
In 2009, the National Association of Home Builders (NAHB) and MetLife Mature Market Institute analyzed figures from the U.S. Census Bureau's American Housing Survey from 2001 to 2007 to show an increasing interest in age-restricted communities, despite the desire to age in place.
With smaller 55+ communities, active adults can enjoy close-knit neighborhoods that are often set in prime locations near suburban or urban attractions. An emphasis is still placed on a community clubhouse with resort-style amenities, however those features have often changed from golf courses and tennis courts to state-of-the-art fitness centers and full-service spas.
Sprawling active adult developments and intimate age-restricted neighborhoods each have their own benefits and drawbacks. Extra large 55+ developments certainly offer impressive amenities, but the recent shift toward smaller communities only gives active adults more options to find their own ideal retirement destinations.