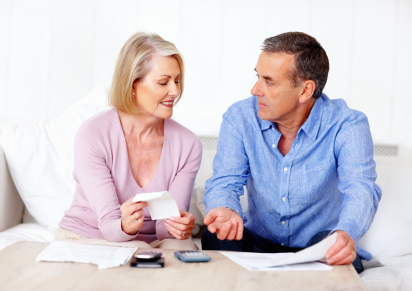 Active adult communities offer beautiful, low-maintenance homes, healthy recreational activities, and exciting social opportunities. They may also be the perfect place to find a great lifestyle at an affordable price. If you are hoping to reduce your monthly expenses, there are several points to consider when looking for your ideal active adult community.
Mortgage
Retirees and empty nesters often want smaller homes and smaller mortgages. Active adult community developers understand this and offer many compact yet thoughtfully-designed floor plans. While a smaller home doesn't always mean a smaller price tag, many 55+ communities are developed with a range of home styles to make home buying affordable for nearly any budget.
Utilities
Newer homes are likely to be built with eco-friendly features like high-efficiency HVAC systems, low-E vinyl windows and energy-efficiency appliances. Many new developments feature special green-certified homes as well. Since these elements lead to lower monthly utility bills, they are good for both the environment and your bank account.
HOA Fees
Unless you currently live in a community with a Home Owners' Association, the monthly HOA fees in an active adult community will be a new expense. Be sure to find out how much the fees will be and what services they cover prior to buying a home. In active adult communities, the HOA fees are typically used to support the community amenities, trash removal, and other services.
In some active adult communities, each home's exterior maintenance and lawn care is included as part of the monthly HOA fees. This could include basic lawn care or even full landscaping. In colder climates, it is likely to include snow removal. If you normally hire a gardener or lawn service, HOA-included services may save you money.
Fitness Club Fees
Monthly HOA fees typically cover access to community clubhouses and other amenities. If the community has a fully-equipped fitness center (many do), you may save money each month by not having to pay for a private gym membership. Plus, you will have access to all of the amenities beyond the fitness center as well. Some communities even offer resident discounts on golf course green fees and other activities or classes.
State and Local Taxes
As a homeowner, your monthly expenses are affected by your state and local taxes. Be sure to understand all of your associated taxes before buying a new home. Retirees may opt to live in a state which offers breaks like property tax exemptions for qualifying homeowners. You can also reduce your total tax burden by moving to a state that has low sales tax, or none at all.
Cost of Living
The same model home will cost quite a bit more in one area than it would in another. To lower your monthly expenses, look for an active adult community in an area which has a lower cost of living. In addition to having lower home prices, you will likely find lower prices on groceries, utilities and other monthly expenses.