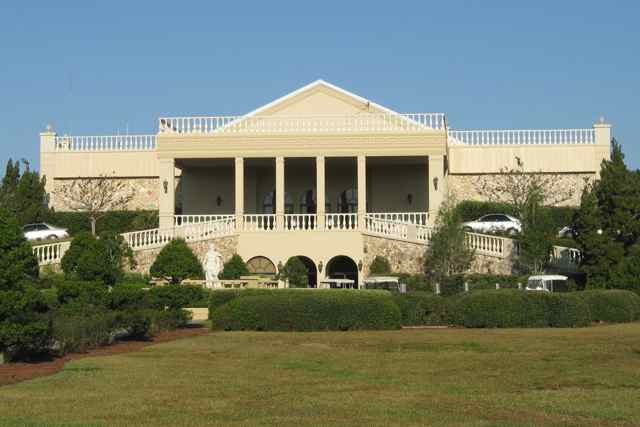 Retirees on a budget may be surprised to learn that some fabulous active adult communities, in prime retirement locations, offer single-family homes for under $150,000.
Florida, as the most popular retirement state, includes several budget-friendly active adult communities, as does the neighboring state of Georgia. Arizona, another popular retirement destination, has communities that won't break the bank as well, including the very first of the modern-day active adult communities.
Sun City Center – Florida
As a peninsula, Florida offers miles of coastline with beautiful sandy beaches and a warm, sunny climate. Resort-style living can be found at Sun City Center, near Tampa. This large community comprises its own town with over 6,000 homes, three amenity campuses, eight golf courses, restaurants, shops, banks, churches, and even a hospital. Yet houses are available within Sun City Center to meet many budgets. Single-family homes are available ranging from $60,000 to $600,000.
On Top of the World – Florida
With 10,000 homes, On Top of the World in Ocala, Florida is another sprawling, amenity-rich community whose houses include some surprisingly affordable single-family homes. Amenities at this luxurious community include three championship golf courses, state-of-the-art fitness centers, indoor and outdoor pools, sports courts, and countless other activities and social clubs. Though homes prices can climb over $300,000, single-family homes at On Top of the World start in the low $100,000s.
Spruce Creek South – Florida
For those who prefer a smaller Floridian community, Spruce Creek South may fit the bill. With 1,650 single-family homes ranging in price from $80,000 to $190,000, this gated golf community has plenty to offer active adults. Located in Summerfield, in the heart of central Florida, this intimate community includes an 18-hole golf course, fitness center, sports courts, arts and crafts studios and much more.
Sun City Peachtree – Georgia
By looking only one state south, retirees can find a wonderful active adult lifestyle in the community of Sun City Peachtree, just outside of Atlanta, Georgia. Ranch style single-family homes, which begin in the low $100,000s, are designed in 12 different floor plans, ranging in size from 1,103 to 2,597 square feet. With over 3,000 homes, this nicely sized community boasts a large 45,000 square foot clubhouse; an 18-hole, par-72 golf course; state-of-the-art fitness center, and many other features typical of a resort-style active adult community.
Sun City – Arizona
On the other side of the country, in the American Southwest, Arizona is another retirement hot spot. The state is also home to the first active adult community, Sun City, just outside of Phoenix. The original Sun City, built by Del Webb in 1960, was the first in a long line of Sun City active adult communities that continue to gain in popularity. It features seven recreation centers, 11 golf courses, and countless additional amenities and social activities. Single-family homes range from the mid- $100,000s to the low $500,000s. However, the newer homes are likely to cost more than $150,000.
Sunbird – Arizona
For an even more budget-friendly community, active adults can look to Sunbird in Chandler, Arizona. Single-family homes in this beautiful community begin in the low $100,000s and have minimal association fees. Yet despite its affordability, Sunbird offers residents many of the same amenities found in larger active adult communities, including an 18-hole golf course, fitness center, tennis and bocce ball courts, billiards and a community restaurant.
For retirees on a budget, a single-family home in a popular active adult community is not out of reach. It may take a bit more time and effort, but it is possible to find a wonderful retirement home for under $150,000.