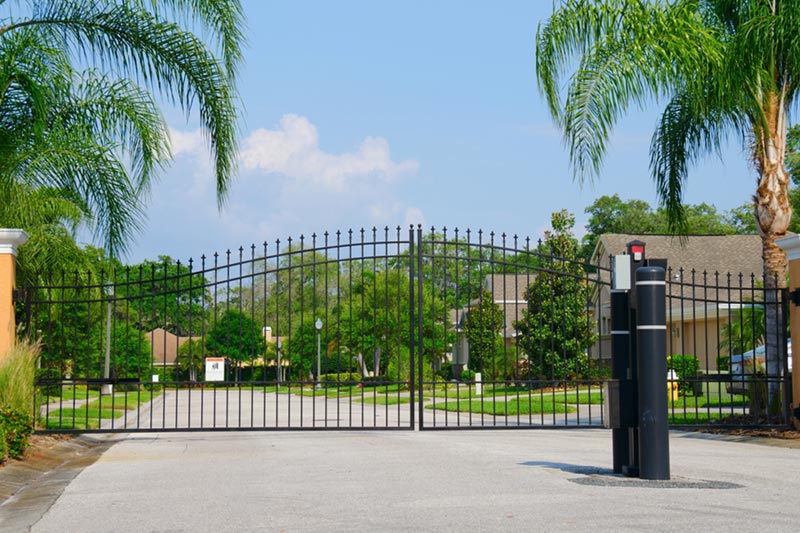 As the popularity of 55+ housing continues to grow, so do the number of communities that supposedly cater to this demographic. With the addition of more communities, a variety of choices are available to suit homebuyers who have different needs based on budget, location and lifestyle. It is obvious, however, that as more builders enter the 55+ housing market arena, a variety of marketing messages are used to lure a new pool of potential buyers.
We consistently get questions from confused homebuyers about what it means if a community is labeled "active adult" versus "age-restricted." Mixed messages from developers only add fuel to the fire of confused buyers.
Recently, we drove by a community with a large sign in front that said "Active Adult Community from the low $200s." Curious, we stopped in to get information. We were surprised to find that, after a lackluster grand opening to the community, the developer decided to add two ranch floor plans and a bocce ball court to lure the coveted 55+ crowd. Apparently, the developer felt this justified advertising the community as "active adult" because the ranch floor plans catered to adults and the bocce ball meant people could be active. Meanwhile, there was no age-restriction in the community, there were mostly two-story homes and it appeared that a large number of families with kids lived in the neighborhood.
For some older adults, this could make a great community if their only interest was a ranch floor plan in a good location. However, because the developers marketed their community as "active adult," they were likely causing more confusion among buyers as to what is meant by this description.
Aside from two community picnics a year, a bocce ball court and a playground, there were no other planned amenities, activities, social events or other lifestyle components that one would normally associate with an active adult community.
The naming rules of a community have never been clearly defined except for the fact that in order to qualify as a 55+ community, the development must abide by the Housing for Older Persons Act of 1995. As an industry leader in helping people 55+ find housing, we have set forth some naming guidelines that we use when displaying communities on our site. Below, we hope to help you understand what we envision the difference is and the format (we hope) developers will adopt going forward. A consistent naming guideline in the marketplace will prevent confusion and ensure that buyers understand exactly what type of community they are buying into.
What is an Active Adult Community?
Active adult communities are communities that both have an age-restriction and an active lifestyle option. The age-restriction is usually limited to at least one person 55 or older and prevents anyone under the age of 19 from living in the household. In some cases, age limits are reduced to 40, 45 or 50. The lifestyle component of the community is what makes an active adult community truly active. To be qualified as active adult, a community should have a wide variety of amenities that caters to different lifestyles where residents can stay both physically and socially engaged. In addition, an activities director employed by the community plans and coordinates a variety of activities, social events and/or trips. Residents also have the option to partake in a number of clubs or interest groups that are available to all residents and promoted in a community bulletin or newsletter.
What is an Age-Restricted Community?
Age restricted communities are communities that have an age-restriction but no planned lifestyle components. Like active adult communities, the age restriction is usually limited to at least one person 55 or older and no one under the age of 19 living in the household. In some cases, age limits are reduced to 40, 45 or 50. Amenities are generally limited to a small clubhouse that might include things such as a small outdoor pool, small fitness room and gathering room. However, age-restricted communities may have fewer amenities. Unlike an active adult community, age-restricted communities generally do not have an activities director who plans activities, social events and/or trips. However, residents of age-restricted communities will often coordinate a small number of planned activities and clubs. Age-restricted communities are not completely void of lifestyle options, but they are more loosely organized and there are generally few options for residents to choose from.
What Are Age-Targeted Communities?
Age-targeted communities are communities that are heavily favored by people 55 and older because they offer any combination of amenities, activities and/or housing that caters to an older demographic. However, there is no age-restriction and children are allowed to live in the community. Generally (though not always), age-targeted communities are comprised of a large population of older adults with very few children residing in the community. Age-targeted housing is rarely defined as "age-targeted" by the developer. However developers will often employ a number of marketing tactics that cause older adults to naturally gravitate towards these communities. Amenities can vary from very few amenities to vast clubhouse complexes with a variety of options.