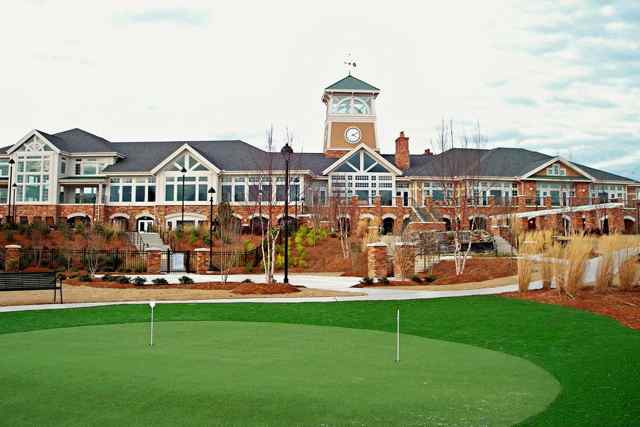 Villas and townhomes and duplexes, oh my! When searching out an ideal active adult community, prospective residents often face confusing terminology when it comes to home descriptions. A similarly designed home may go by multiple names from one community to the next. Conversely, various Realtors or websites may use different terms to describe the exact same home. What does it all mean?
Unfortunately, there are no easy answers when it comes to defining various home types. Ask three Realtors what the term "villa" means, and you are likely to get three different answers. You might even get three different answers from each realtor as they struggle to give you an accurate explanation.
Although the terms vary widely among Realtors and developers, there are a few general guidelines that tend to be true of certain home types. The easiest home type to understand is the single-family home. In nearly every case, a single-family home refers to a house that stands alone on its own lot.
Attached Home Styles
Single-family homes are available in many styles and sizes, but the key feature is that they are not attached to another home. The confusing terminology usually comes in with attached homes. There are many ways a home can be attached to others. It may share one or more walls, or it may be divided by floors (upstairs and downstairs).
Duplex, Triplex, Four-Plex
An attached home may be attached to just one other home, or to multiple homes. The terms "duplex", "triplex", and "four-plex" are some of the more straightforward names for attached homes. The number of individual homes that are attached in each grouping is right in the name: duplex means two homes, triplex means three, and four-plex means four attached homes. However, this does not specify how the homes are attached.
Townhomes
The homes could have one or more shared walls, or be connected upstairs and downstairs. Townhomes are usually attached homes, although on occasion the term may be used for detached homes as well. When talking about attached homes, townhouses are typically attached in rows with a shared vertical wall between each home. They are generally two or three stories, often with a garage on the lowest level, but can be one story as well.
Villas
Among home types, the term "villa" is often the most confusing. Communities may list either detached or attached villas. Detached villas are basically the same as single-family homes. It may simply be the term the developer chose to use. It may also designate a special characteristic of the property, such as condominium status where the homeowner owns the home but not the lot.
Attached villas are often single-story homes, though some include bonus rooms in a second level. Each building may have two or more attached villas. They may be attached in a side-by-side row or clustered in various arrangements. On corner lots, villas may be attached in a way that allows each unit to face a different street.
Other Styles
There are several other less commonly mentioned home styles as well. Some communities offer patio homes, courtyard homes or Casitas. These cozy single-family homes are detached, but usually have small yards and are often arranged in a courtyard configuration. Coach-homes are an attached home style that appear in some communities. They are typically two-story buildings with separate upstairs and downstairs homes.
With so much variety in the terminology used from one active adult community to the next, looking for a home can be confusing. Understanding the common guidelines will help narrow down the choices, but prospective buyers should never assume they know what a term means. Checking with the local realtor is the best way to understand the home types available in a specific active retirement community.