Finding the right place to call home can be an adventure. From seeking out the perfect community to grow and thrive to settling into the right location with access to your favorite shops, recreation areas, and nightlife, there's a lot to discover along the way.
Many homeowners find that their idea of the perfect home changes with each new season of life. We may have outgrown the hassle and stress of managing a yard and shoveling our driveway and are looking for a more relaxed way of living. Have you ever considered a detached condo?
Detached condos are the newest adventure for homeowners looking for a low-maintenance, mature community. There's a lot to be said about the benefits of detached condos outweighing single-family homes. With the space and privacy of a house, but the manicured benefit of a luxury apartment, detached condos are a welcoming environment for adult communities.
It's no wonder that 73.9 million Americans, or roughly 27 percent of the U.S. population, now live in a homeowners association condominium community, or housing cooperative, collectively referred to as community associations or planned communities.
Discover more with these five benefits of detached condo living.
1. Space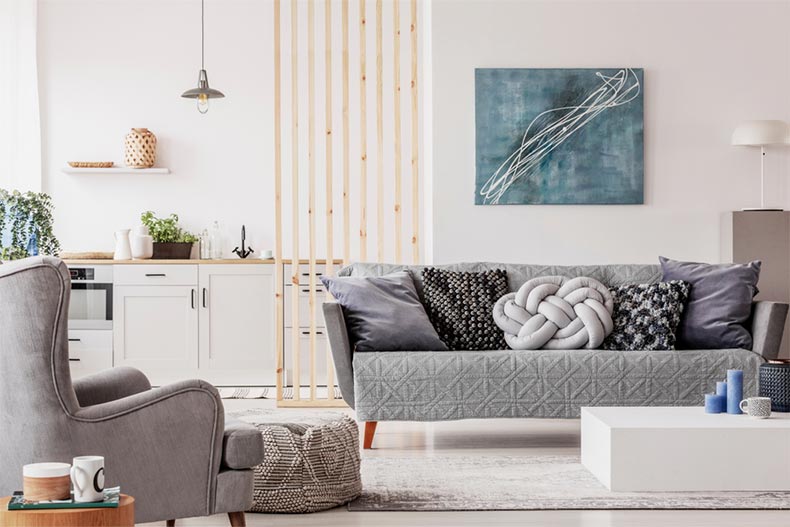 So what exactly counts as a detached condo? How do condos differ from townhouses and apartments? And why are these fantastic spaces becoming so popular among older adults?
Detached condos are defined in the real estate world as "any condo unit that is completely detached from other condo units in the project. The unit may share no adjoining walls, ceilings, floors, or other attached architectural elements (such as breezeways or garages) with any neighboring unit."
Unlike a traditional condo or apartment, residents enjoy the peace of a private dwelling. Unlike townhouses, there's no need to be concerned about maintaining the area outside your walls.
These properties vary widely in square footage. As a result, detached condos can fit any housing goal. From quaint cottage-style homes to luxurious 2,400 square-foot properties, these units offer the benefits of a single-family home for a fraction of the price.
2. Luxury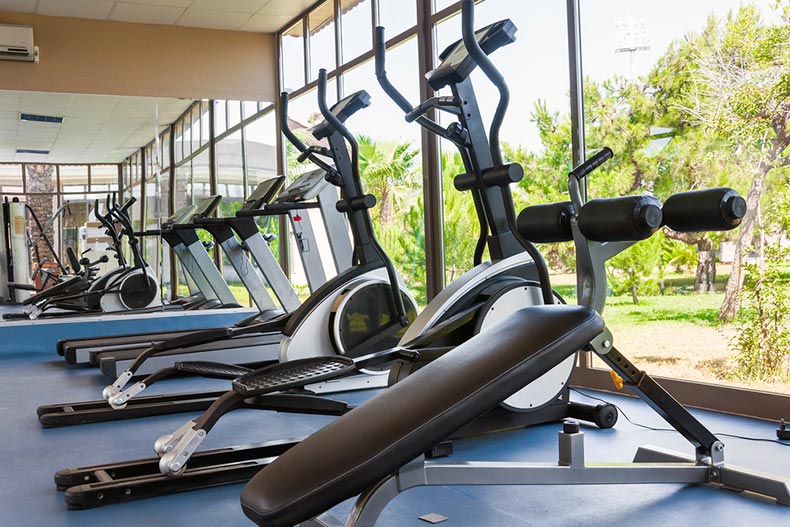 Detached condos offer a wealth of high-end amenities, from fitness centers and rec rooms to pools and spa areas. Business centers are also common for busy professionals. These features are free to residents. The on-site convenience makes it easy to access amenities, while the facilities and common areas are maintained by a professional crew for an elegant aesthetic.
The convenience of managed properties is a key benefit to owning a detached condo. Nearby parks provide the perfect place for a midday break. Detached condo communities are at the epicenter of everything. These neighborhoods are just a short commute to the busiest areas of your city. But they are far enough away to maintain a sense of privacy and tranquility.
Depending on your price range and ideal home goals, detached condos may be fully furnished for a true luxury experience.
3. Security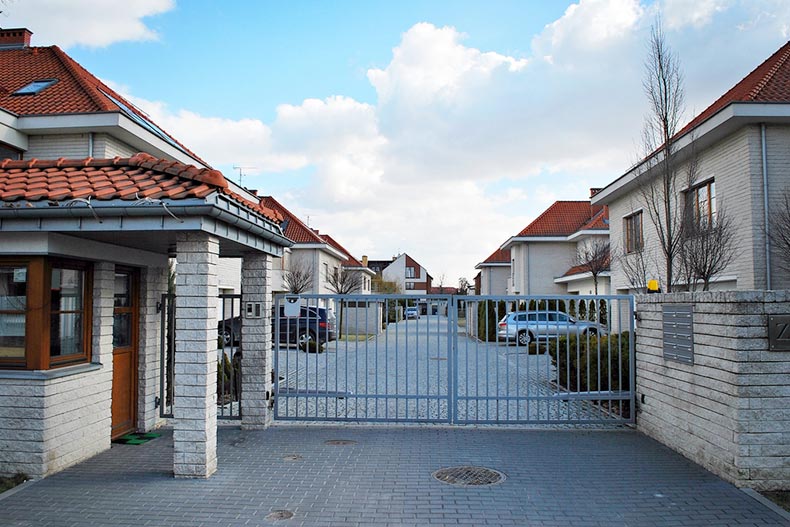 A sense of security is an essential component to feeling at home. Our home should be a place where we feel at peace. Detached condos offer a safe, curated community that is often gated or strictly monitored by an HOA. This added measure of confidence in your local neighborhood allows homeowners to feel more settled and enjoy where they live.
Curated communities for mature residents share the values you want in a new neighborhood. These include respectful property boundaries, reasonable quiet hours, and shared enjoyment and care of on-site amenities like fitness centers, pools, and rec rooms. Embrace a simpler way of living with less noise complaints and more gatherings with your new favorite neighbors.
4. Community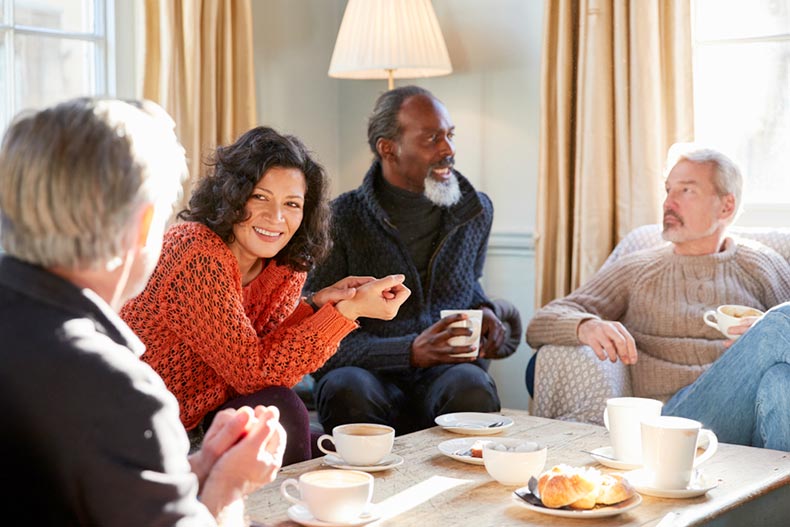 Many homeowners are excited when they initially move into a new neighborhood. However, they quickly become discouraged by how difficult it is to make friends with the neighbors. Single-family homes are far more spread out and lack the amenities of on-site social venues such as a clubhouse or gym. Likewise, prospective residents often feel they are "getting too old" for close quarters and apartment living.
Detached condos offer the perfect balance between home and apartment, with a relaxed community of like-minded condo owners. Because condominium communities are so well-curated, residents can easily feel at home in their new neighborhood.
Finding your people can be challenging when moving to a new place as an older adult. The mature and laid-back condo communities you'll find along your new home journey are places to make lifelong friends without sacrificing your own peace and privacy. Most condo owners report that their neighbors are just close enough to stop by for a golf outing but far enough to give the impression that their condo is the only home on the block.
5. Uniqueness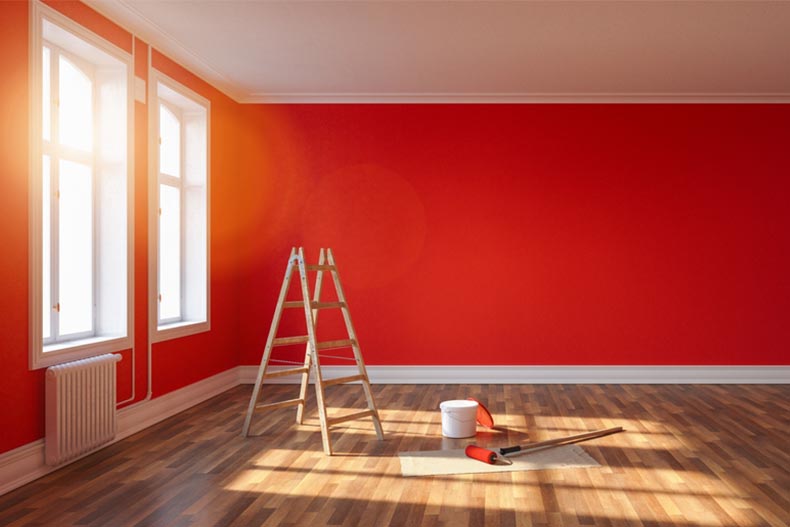 If cookie-cutter condos aren't your idea of the perfect housing match, that's okay! Detached condominiums are anything but boring. While some communities do share a similar aesthetic, condo owners have the freedom to express themselves. All of that time saved on lawn care can be used to remodel, revamp, paint, and style your condo. Many residents find that the HOA within a mature community understands that residents are at a life stage where they enjoy having their home, their way.
Think of a detached condo as a mini home ready to be designed to your unique vision. The inspiration is limitless and the options for the perfect dream home are as vast as your creativity.
Finding a place to call home is a lifelong adventure. Our ideal community grows and changes along with us. Whether you're looking to sell your home and retire or simply downsizing to a more laid-back way of life near workplaces and entertainment, detached condos are a great choice for mature residents.
You'll find the comfort of a single-family dwelling without the maintenance and stress of maintaining a house. The benefits of detached condos draw a great community of older adults seeking a similar lifestyle and neighborhood. Overall, detached condos check many of the boxes on our homebuyers' must-have lists.
Learn more about your next property buying journey with our team of experts. We look forward to welcoming you home!