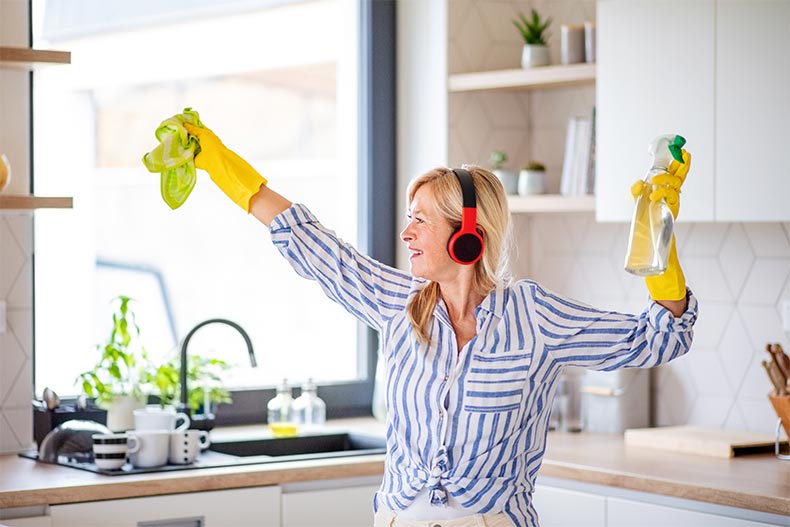 For adults used to an active lifestyle, being put in quarantine or on lockdown can be difficult. Are you going to be bored at home or run out of things to do during the COVID-19 coronavirus restrictions? Fortunately, there are countless ways you can make good use of the time and enjoy being at home.
Keeping Fit and Healthy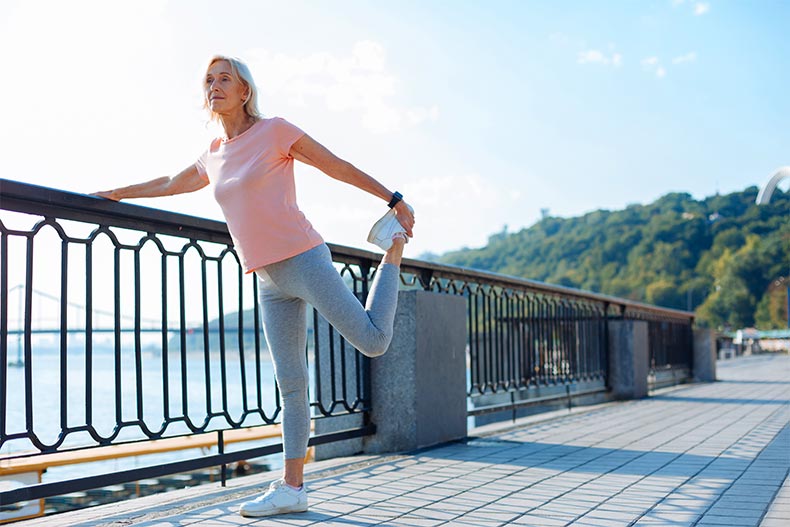 Try to do something physical that gets you out of your chair.
Your first instinct might be to think this is a wonderful opportunity to at last read The Lord of the Rings, War and Peace, the entire Harry Potter series, or whatever your reading tastes run to. You can also binge-watch all those series you never got around to or re-watch The Sopranos, The Wire, Breaking Bad, or Game of Thrones. And you can, and you needn't feel guilty about it.
The important thing, however, is to maintain a balance and not become a total couch potato. Sitting for extended periods is not good for the body. People who spend all day working at their desks know that it's important to take a break at least once an hour. So at the end of every TV episode or every book chapter, try to do something physical that gets you out of your chair.
A Home Gym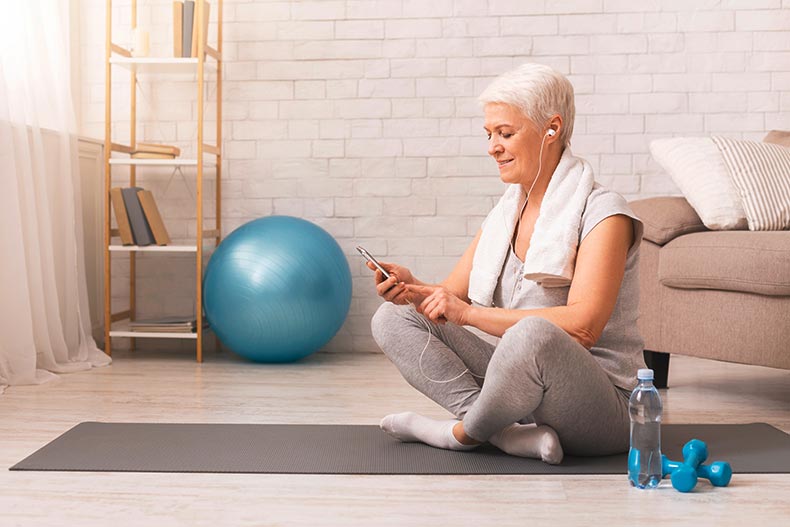 You can build a home gym for almost no money.
If you're missing your community gym, you'll find that you can build a home gym for almost no money. Push-ups and squats cost nothing, you can use a step-stool to do stepping exercises, and the home is full of heavy objects that you can use instead of weights. The important thing will probably be finding the motivation, so set aside a specific time to do it.
Take Up Yoga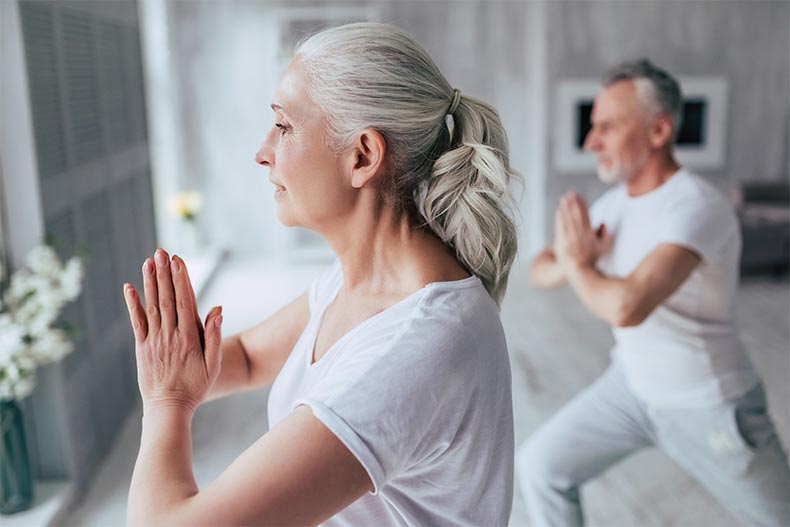 It may be that you already practice yoga, which is popular in thousands of active adult communities across the country. In that case, you'll be missing the classes and get-togethers, but you can keep up your yoga practice at home. There are lots of online yoga classes if you feel you would benefit from that, and if your regular yoga class is on Mondays at 7:30 a.m., stick to that day and time.
It's very easy to let things drift if you don't have a specific reason for doing something at a certain time and place. There are paid courses online, in which case, you'll be more motivated because you've paid for the lessons. There are also thousands of hours of free yoga on platforms like YouTube.
If you don't already practice yoga, consider taking it up as it's an especially good discipline during these difficult times. It not only keeps your body fit, but it's also good for your mental well-being. It enables you to relax and meditate at a time when you may be stressed or anxious about being confined to your home. If you're not physically able to do the yoga exercises, then consider taking up meditation to help keep your mind relaxed.
Do Those Projects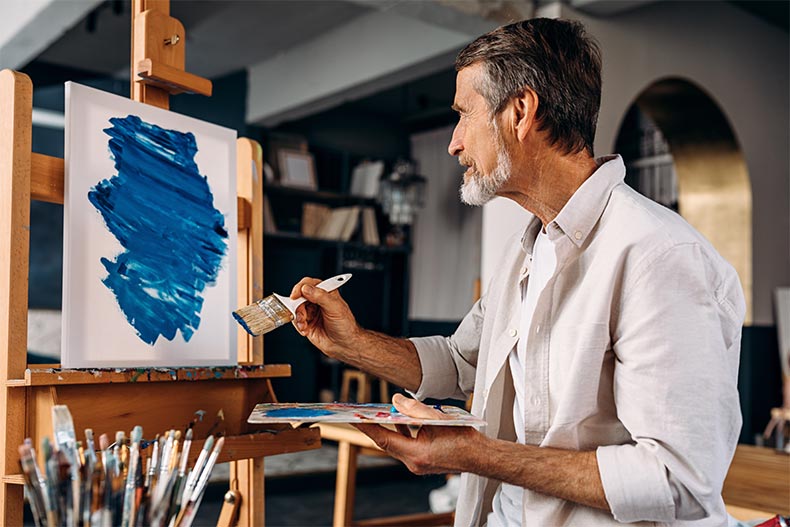 If you enjoy a pastime like photography or painting, now's the time to take it to the next level.
There's only so much time you can spend reading books, watching TV, or enjoying your favorite hobby. If you need something to do, break out of the routine and take on a new project. If you're quarantined and only do the same-old-same-old, there's a chance you'll get bored at home, which is not good for a person's mental state. You'll need a new challenge.
It could be to do with something you already do. If you're skilled at sewing, tell yourself you're going to make 100 masks to share with friends and neighbors. As well as stopping you from getting bored at home, it'll also keep you motivated to do your part to help.
If you enjoy a pastime like photography or painting, now's the time to take it to the next level. Take a course, start something new, or finally finish that project you haven't had time to complete. If you enjoy writing and you've always meant to start a novel or write a memoir for your kids and grandkids, what are you waiting for? Set aside a specific time when you're going to do it, and tell yourself you'll keep at it for an hour. You might find yourself pleasantly surprised and wondering where the last two hours went. You may want to start keeping a diary of these strange times or do some reflective writing about the people and experiences that you miss the most.
It could also simply be home or yard projects that you now have no excuse not to get on with. You may have to shop online to save unnecessary visits to the store, but that's OK. Limit your store visits to essential items like groceries.
Learning Online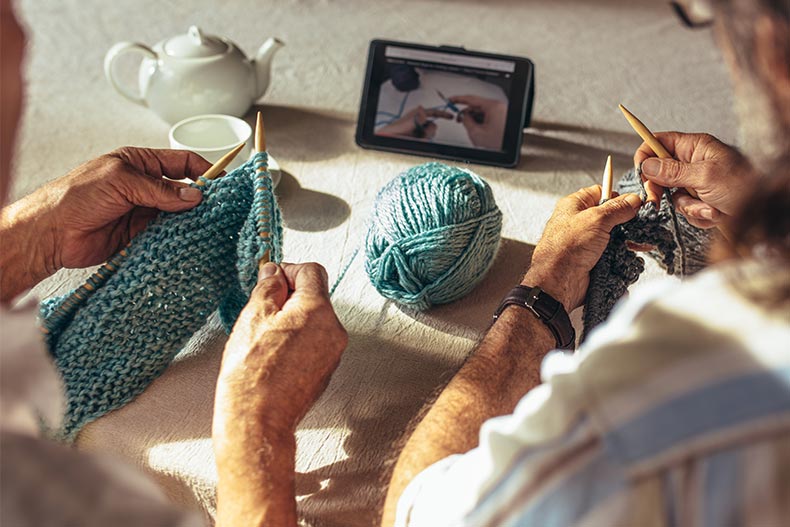 There's a wealth of free material on YouTube to help you learn anything you might want to.
With extra time on your hands, there's absolutely no reason to get bored at home. There's also no excuse for not learning something new online, whether it's a completely new skill or improving one of your hobbies, passions, or sporting pastimes. If you're missing your regular rounds of golf or your tennis and pickleball games, there are still plenty of resources online to help you improve.
There's a wealth of free material on YouTube to help you learn or improve anything you might want to do. If you think it's time you learned to play a musical instrument or pick up again on one you haven't played for some time, then this is definitely the place to start.
There are also websites like Udemy and LinkedIn Learning, where you can access videos on numerous topics for a regular subscription or a one-off payment. Udemy covers subjects from book-keeping and bass guitar to pet care and portrait photography. With Udemy, you pay a modest fee for individual lessons.
LinkedIn Learning gives you access to all its lessons for a monthly subscription. You can also try it free for one month. This source offers classes that are more focused on design and business, but it covers skills like music, writing, and photography too. Perhaps you feel that your active adult community needs a newsletter, but you lack the writing or design ability to produce one. Websites like Udemy and LinkedIn Learning are the places you go to learn those skills.
Teaching Online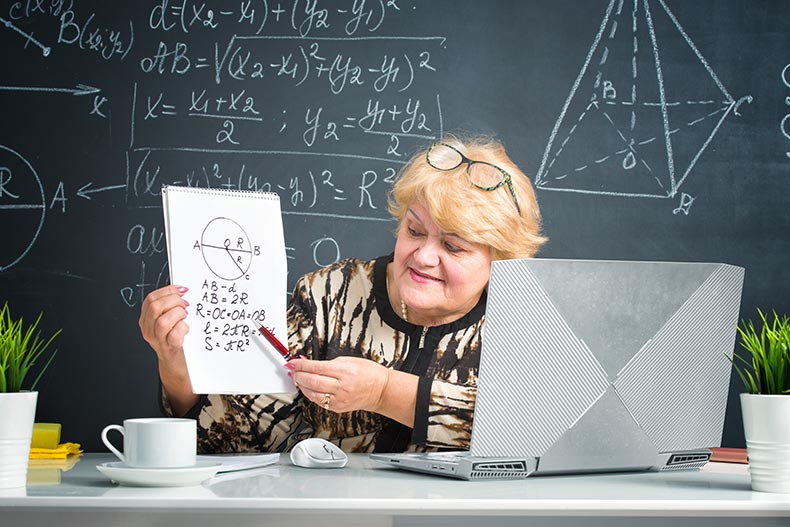 Even if you've never taught in your life, consider what you could offer.
As well as being able to learn new skills online, do you have any skills you can pass on to others? With schools closed, do you have children or grandchildren who could benefit from your skills and experiences? For ex-teachers that should be simple, but even if you've never taught in your life, consider what you could offer.
If you have young grandkids, then you'll certainly have enough knowledge of basic subjects like math and English to help them with their lessons. As well as increasing your social time with them, it'll mean their parents can be getting on with something else while you're keeping the kids occupied. Services like Skype are ideal for giving online lessons, and many professionals use it to teach skills anywhere in the world.
You don't have to do live lessons, either. Some people teach by making a series of videos. You don't need expensive equipment to make a video and upload it to YouTube. A good smartphone will produce perfectly good video and audio. Find a well-lit place in your home, write a script (if you feel you need one), and away you go. Also, good video editing software isn't expensive these days, and it enables anyone to produce professional-looking videos with credits, captions, and so on. You can make your videos available for free, or you can make them private if you want to charge for access.
Big online academies such as Udemy or LinkedIn Learning are not only looking for students to pay for access to their courses, they're also looking for people to provide the courses. Could that be you? Have you spent your life in public relations and can now teach others how to do it? Have you retired from professional photography and can share your skills to bring in an income?
Keep in Touch With the News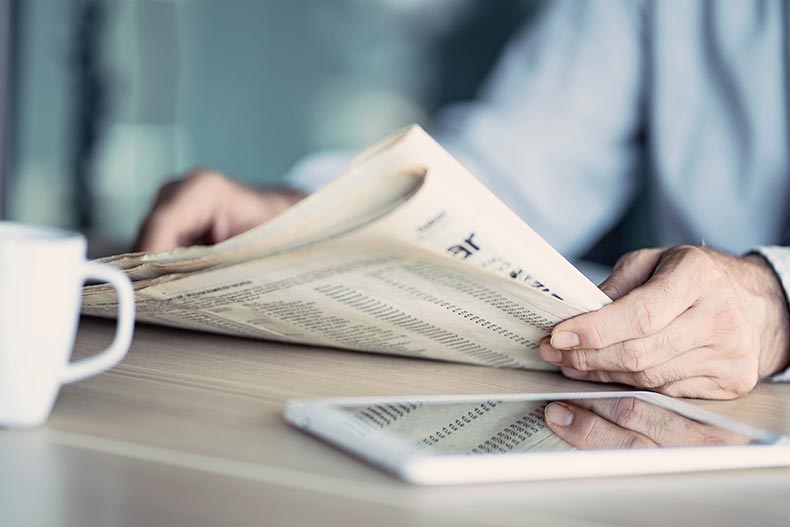 At times like this, local newspapers are vital and need your support.
You may be tired of reading and hearing about COVID-19, but you should still keep up with the news. Things change rapidly, and you need to keep on top of it, especially at a local level. Read your local newspaper online, even if you have to pay. At times like this, local newspapers are vital and need your financial support.
Stay Social, Stay Sociable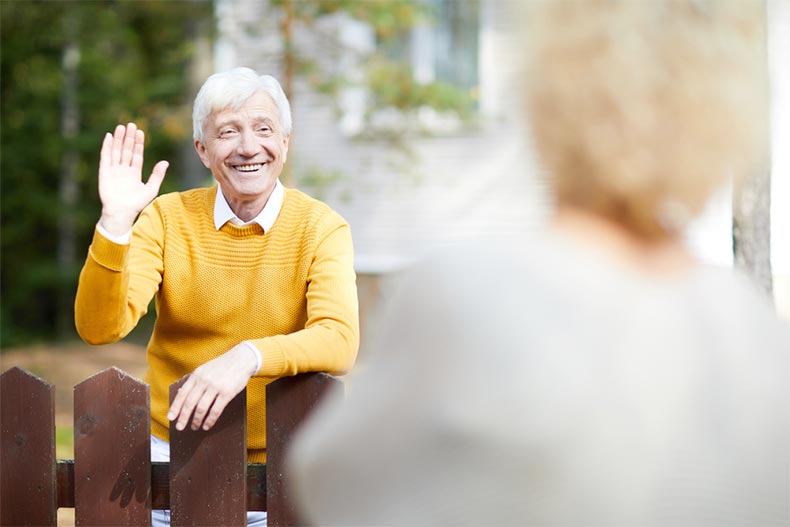 Some people cope with isolation better than others. Even if you're sharing a lockdown at home with your spouse, it's possible to feel anxiety and loneliness, especially as there isn't a known end date to the pandemic. For these reasons, you need to stay as sociable as physically possible.
Keeping six-feet apart doesn't mean never seeing anyone. Call your neighbor and sit out in your driveways and chat. If your driveway is big enough, call several neighbors and invite them over. Ask them to bring their own chair and something to eat or drink. If you have a backyard you can get to without going through the house, do it there. However, make it clear that you're going to practice social distancing. Some people seem to be defying this sensible precaution, so to be on the safe side, tell everyone: your house, your rules.
As well as getting together with your neighbors, it's important to keep in touch with family and friends. They'll be as concerned for your safety as you are for theirs. You may be an active adult and perfectly fit, but that doesn't mean you're not vulnerable.
If you're in the habit of calling your family on the phone, switch to having video chats. The sight of someone familiar is so much more reassuring—to both parties—than only hearing their voice. Programs and apps such as Skype, WhatsApp, Zoom, FaceTime, and others are free and simple to use. If you're in an active adult community at one side of the country and your family members are a long way away, it's more important than ever to see each other and talk.
The same goes for keeping in touch with friends. If you haven't heard from someone for a few months, pick up the phone, ask how they are, and how they're coping. In normal times, friends can go for months without feeling the need to be in touch as everyone leads such busy lives. It's a common saying in active adult communities: "I'm busier now than when I was working!" But with many facilities closed down, it's time to keep in touch.
Have Fun Online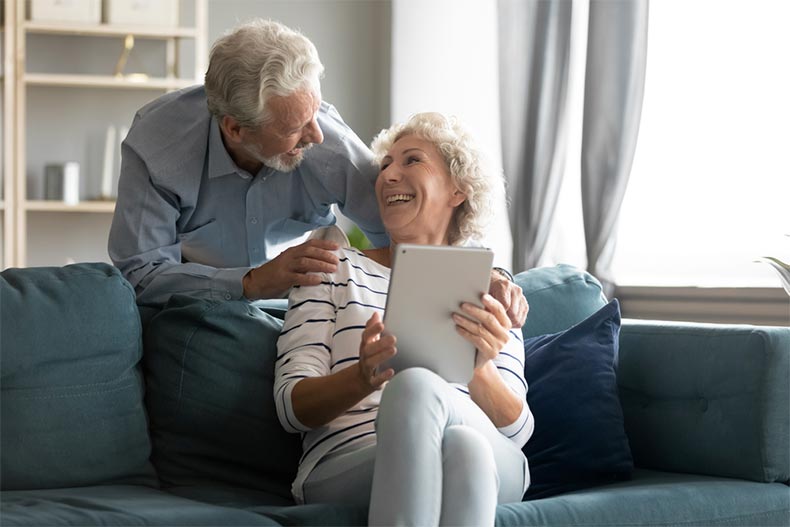 People have become very creative when it comes to making sure others don't get bored during quarantine.
People have become very creative when it comes to making sure others don't get bored at home during quarantine. Musicians, including Paul Simon, Keith Urban, John Legend, and Richard Thompson, have been streaming live performances from their homes on Facebook, Instagram, and elsewhere. You can play online charades, and Parade has listed its 22 best online games to play with friends while still quarantined.
Museums, including the British Museum in London and the Rijksmuseum in Amsterdam, have been quick to put virtual tours online, and theaters around the world have started either streaming live shows or putting their archived show recordings online for free. You can find out more here.
And finally, if you really get bored at home and need something to do, you can work out how much toilet paper you'll need!