Snowbirds refer to groups of people, primarily retirees and 55+ active adults, who travel south for the winter to avoid the cold, snowy season. Many snowbirds follow an annual routine where they migrate to the same destination each winter to enjoy better weather, outdoor recreation, and ample opportunities for social activity. Plenty of people return to the same place each year to meet up with fellow snowbird friends and live an engaging active adult lifestyle. However, snowbirding may look a little different this year.
For the second year in a row, both novice and experienced snowbirds alike have had to consider how the COVID-19 pandemic might impact their plans to migrate south for the winter. The pandemic and its lasting effects have caused concerns about travel, especially with high case numbers in some snowbird destinations like Florida. With COVID-19 concerns increasing as colder weather nears, many people have been thinking twice about traveling by car and plane.
However, there are many other factors that impact active adults' decisions about whether to travel south for the winter. Nowadays, more and more 55+ active adults who still work full- or part-time have been able to work remotely. The option to work from home means that active adults can work from anywhere, even across state lines. Many snowbirds will still be traveling this year, but others have flat-out decided not to go anywhere, and some still seem undecided as the season approaches.
With snowbirds across the country weighing the pros and cons of snowbirding this year, 55places.com surveyed more than 1,200 snowbirds to see where they stood with their decision to travel during the 2021-2022 season. Since last year's survey on snowbirds in the time of coronavirus yielded such interesting results, we wanted to see what changed since last year.
Keep reading to see the key takeaways from our 2021 snowbird survey.
Keep Calm and Snowbird On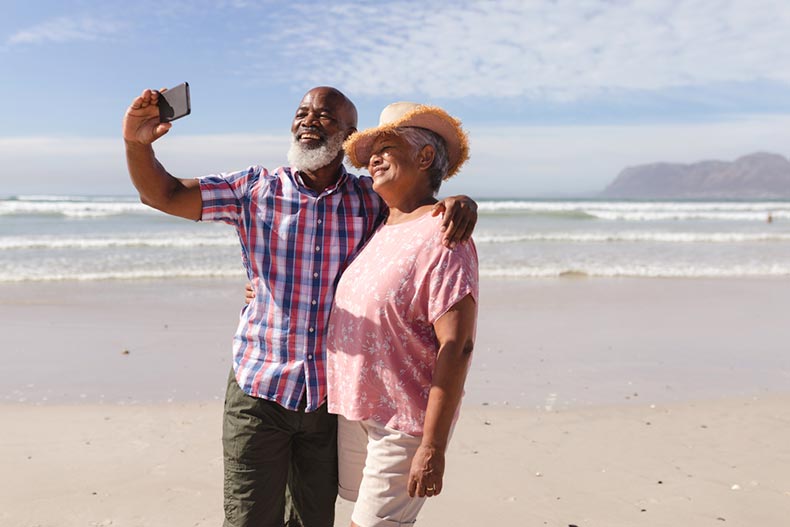 According to the results of our survey, 70% of snowbirds are still planning to travel this season, despite complications caused by the pandemic. The vast majority of these snowbirds (63% of them) have chosen Florida as their winter destination. The next location with the highest percentage of planned snowbirds is Arizona with 13%. Other popular snowbird destinations include South Carolina (5%), Texas (5%), and North Carolina (3%).
A few snowbirds, less than 3% of survey participants for each location, plan to travel to Georgia, Nevada, Hawaii, Pennsylvania, Massachusetts, New Jersey, New York, Virginia, and international destinations.
Deciding When to Travel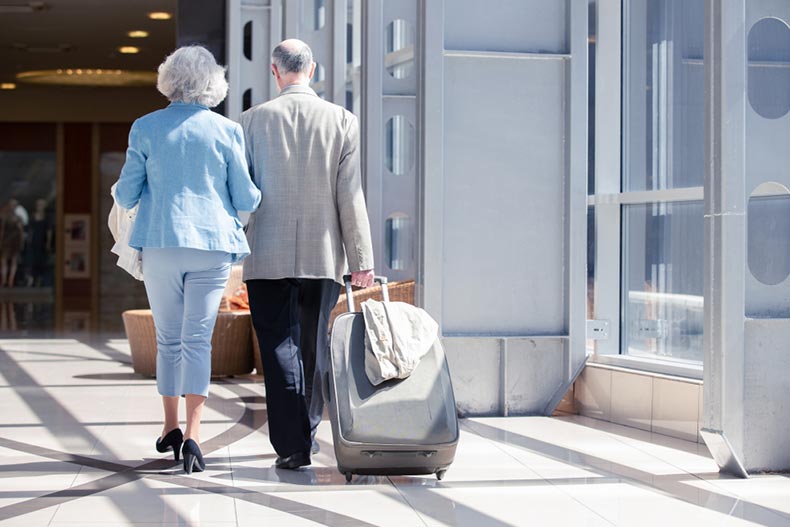 In addition to selecting a snowbirding destination, active adults have to decide when to travel to and from their winter retreats. Close to one-fourth of snowbirds who are traveling this season plan to arrive at their destination between November and December (24%), while 23% of snowbirds plan to arrive between October and November. A smaller percentage of snowbirds (19%) plan to arrive between December and January.
Looking ahead to next year, 22% of snowbirds plan to arrive between January and February of 2022. Each of these groups represents about a quarter of the snowbirds and when they have decided to arrive at their destinations. Only 5% of snowbirds plan to arrive at their destination before October, while 7% plan to arrive between February and March of 2022.
After deciding when to migrate, active adults also have to decide how long to stay in their destination. Many different factors influence how long snowbirds remain snowbirds, including budget, location, weather, and personal commitments. Most survey participants (33%) plan to snowbird for two or three months, and 31% of snowbirds plan to stay for just one month. A little more than one-quarter of those surveyed (27%) will remain in their snowbird location for three to six months. Finally, 10% of snowbirds will stay for more than six months out of the year.
How to Travel This Year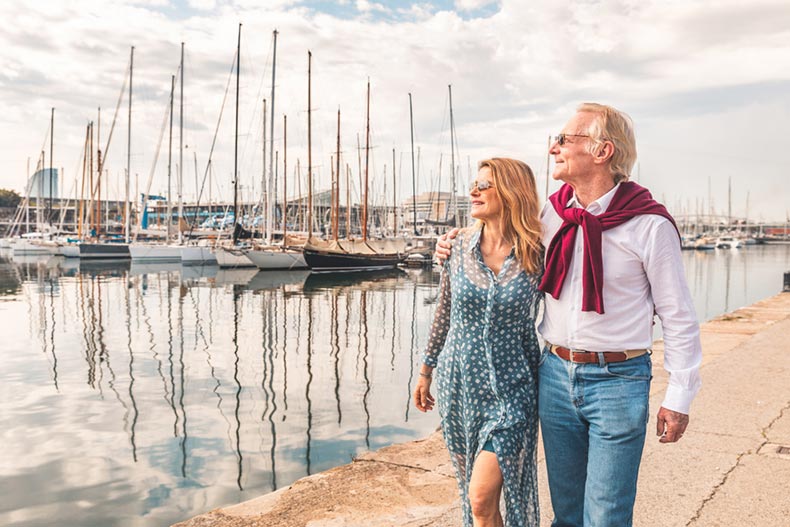 Depending on how far snowbirds need to travel from their home to their snowbird destination, along with personal preferences, active adults may choose to take different methods of transportation. Most of the snowbirds planning to travel this year will be taking a car (65%) to their winter abode, and 30% of active adults will travel by plane. Only 3% of snowbirds will travel by RV this year. Even a smaller number of snowbirds (1%) have chosen train as their preferred mode of transportation, and another 1% specified another option not listed on the survey.
Taking a Break From Snowbirding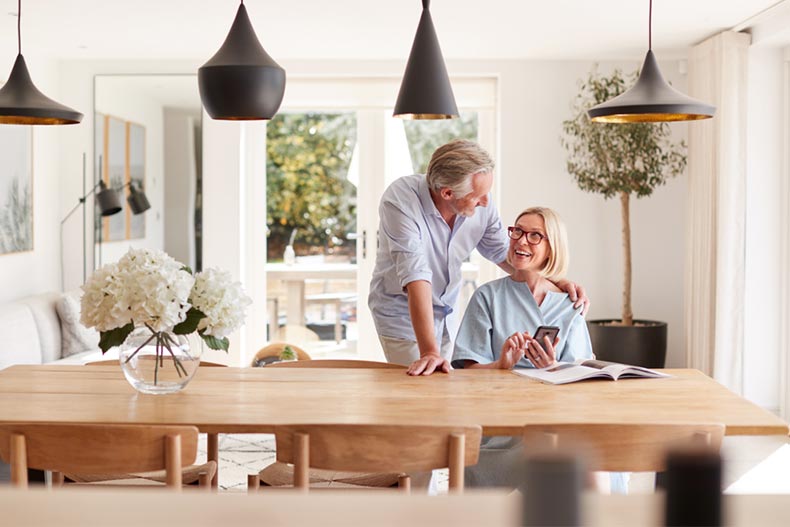 Of those surveyed, 7% of snowbirds said that they don't plan on traveling this winter due to a variety of reasons. Half of these snowbirds reported that they don't plan on traveling this year because they don't want to risk getting COVID-19. The pandemic is the primary reason why many active adults have decided to skip snowbirding this year.
Another 27% of snowbirds not going anywhere stated that they don't feel ready to travel. Additionally, 7% want to stay closer to family and friends. 3% are worried about not having adequate access to health care if they go, and 1% are either too scared to fly or they don't want to drive to their destination. The remaining 12% gave specific reasons other than these as to why they don't want to travel, such as not being able to afford it.
Still Undecided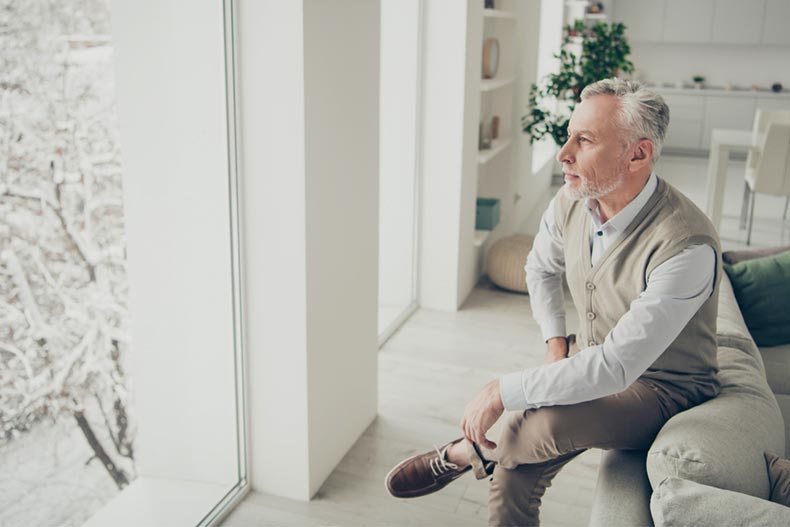 Due to the times of uncertainty brought on by the pandemic, it should come as no surprise that 23% of the surveyed snowbirds are still undecided about whether they want to go somewhere for the winter or not. Of these undecided travelers, 59% say they are waiting to see how the new COVID-19 variants will impact their plans. The virus has made another 19% reconsider due to rising cases within the area that they were planning on snowbirding.
Other reasons that might impact snowbirds' decisions include uncertainty about which destination to choose (10%), not feeling safe traveling (8%), not wanting to leave friends and family (2%), worries about adequate health care access (1%), and finance concerns (1%).
Methodology
To understand snowbird travel intentions during the 2021-2022 season, 55places.com surveyed 6,261 adults aged 55 and older from Sep. 14 to Sep. 20, 2021. Out of those 6,261 individuals, 1,274 identified as a snowbird, whose answers are included above. Responses were collected through SurveyMonkey via their Partner Panel as well as 55places.com email subscribers. For more information regarding the methodology, contact 55places.com.