Moving into a lifestyle or active adult community is when many people finally have the opportunity to turn their pastime into a passion. If you're moving to Arizona and you're keen on photography, there are a number of communities that have dedicated photography studios and photography clubs.
It's a chance to learn new skills, share your talent, and have access to community-owned equipment. You may not have the budget or the space for a photography studio in your own home, but by joining a camera club or moving into a community that has its own photography studio, you'll have easy access to a number of creative resources.
If you're a photographer moving to Arizona, you're bound to be inspired. The climate is as beneficial to photographers as it is to golfers and tennis players. The landscapes are dramatic with mountains, deserts, cacti, wildlife, and forests galore. But access to a photography studio also allows you to hone your still-life and portrait photography skills. By mixing with other photographers, you'll also pick up tips on how to mount and display your photos as well as how to store your digital pix.
Here are some Arizona communities which offer photography studios.
Low $100s – High $600s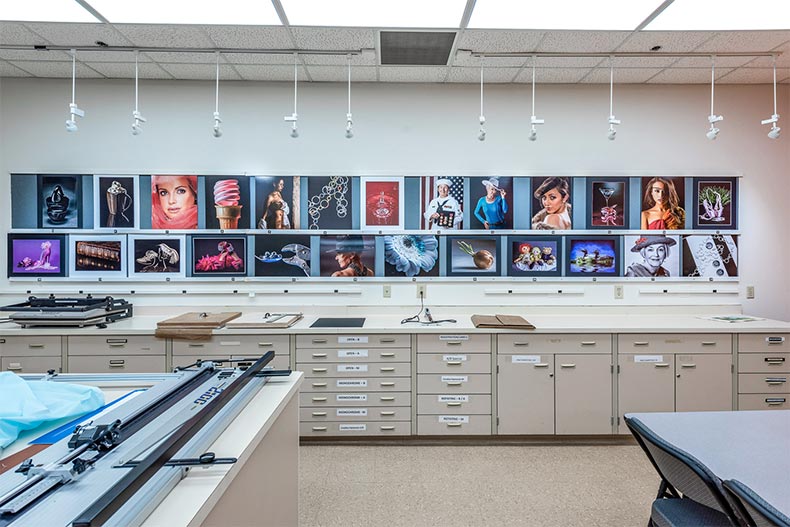 Sun City West is a large community of almost 17,000 homes, and it has a photography studio as well as the Photography West Camera Club. This is a very active club with access to a computer lab (for Adobe photo editing software), a still-life and portrait studio, and equipment to digitize 8mm and 16mm movies, VHS recordings, records, and cassette tapes. In the winter, there are lectures from professional photographers, and the club regular competitions for members to showcase their work. Members also organize their own social events.
Sun City West is a 55+ active adult community just 40 minutes northwest of Downtown Phoenix and near Surprise. For outdoor photographic inspiration, the 30,000-acre White Tank Mountain Regional Park is a 25-minute drive away.
Other amenities at this community include seven golf courses, nine restaurants, a hospital, and 18 places of worship. There are four separate recreation centers, five swimming pools (both indoors and outdoors), and facilities for numerous sports. In addition to the photography studio, there are many other arts and crafts facilities within this community.
Request more information about Sun City West here.
Below $100k – Low $1Ms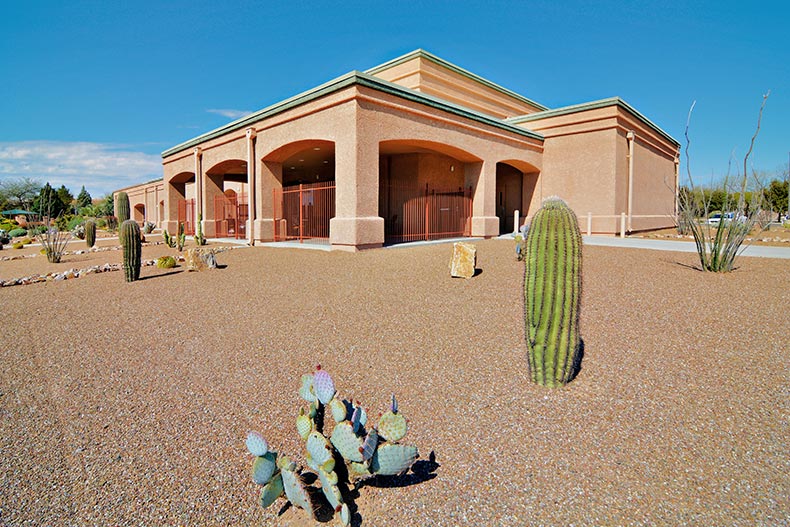 Green Valley Recreation (GVR) is not a community itself but an umbrella organization that provides facilities for the many active adult and lifestyle communities that are located in Green Valley. Some communities are fully GVR members, some are not members, and some are a mix, but individual homes can join GVR wherever they're located and enjoy their facilities for an annual fee in addition to the homeowners' association (HOA) fee.
GVR has 13 social centers and several smaller satellite centers. The photography studio is in their Santa Rita Springe Center, which is a ten-minute drive from the center of Green Valley. This is the base for the active GVR Camera Club, which organizes field trips, photography exhibitions, classes and lectures, and social activities like potluck suppers. There are also a number of special interest groups for those who specialize in a particular photographic topic. The club has a library of photography books and other resources as well as a large number of computers with photography software available.
You can learn more about the communities in Green Valley here, and learn more information about GVR here.
High $100s – Low $500s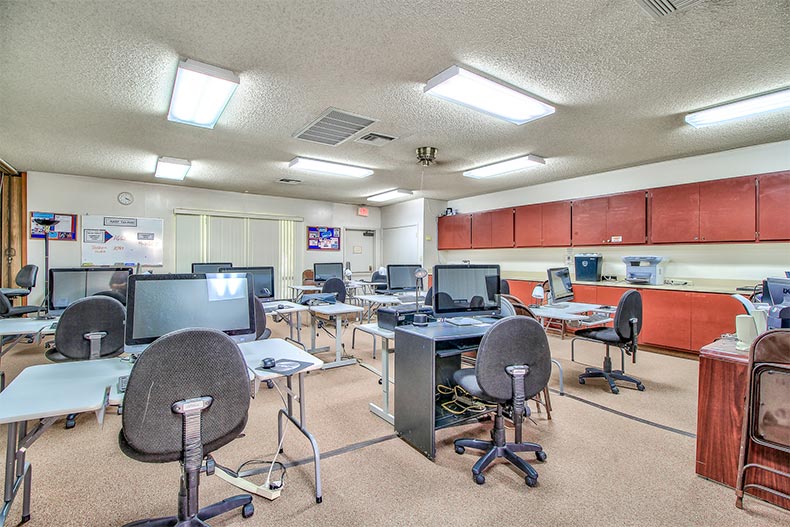 Westbrook Village is an active adult community with a 40+ age restriction and 3,910 attached, condo, and single-family homes. It's located in the city of Peoria, just a 35-minute drive northwest of central Phoenix.
The Westbrook Village photography studio can be found in its dedicated Fine Arts and Learning Center, which also houses an art studio, meeting rooms, a game room, and a book and video library. The Westbrook Village Photography Club has been going since 1999 and organizes monthly field trips to different Arizona locations for photoshoots, sometimes involving overnight stays. There are regular competitions and photo displays, members range from complete beginners to retired professionals, and there are social events too.
Westbrook Village has many other arts and crafts facilities in its two main recreation centers, each of which also has an 18-hole golf course, a pool, and tennis courts.
Request more information about Westbrook Village here.
Low $200s – High $500s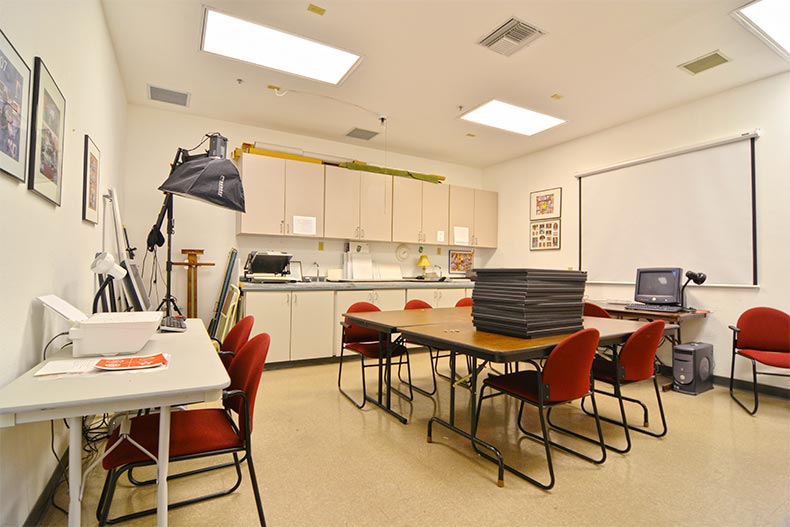 Sun City Oro Valley is a 45+ active adult community with 2,488 attached and single-family homes. It's in the town of Oro Valley and a 35-minute drive north of Downtown Tucson. Its amenities are spread over several amenity centers and clubhouses, with Catalina Vista containing its photography studio. This center also has an art studio, a billiards room, and several meeting rooms. The photography studio is home to the Vistoso Photo Club, which organizes field trips, workshops, and competitions and invites professional photographers to give talks. A multipurpose photo lab has equipment for members to use.
There are many other arts and crafts studios and workshops among the community's amenities, along with an 18-hole golf course, two outdoor pools, and a dedicated sports and activity complex with a fitness center, a dance studio, and an auditorium.