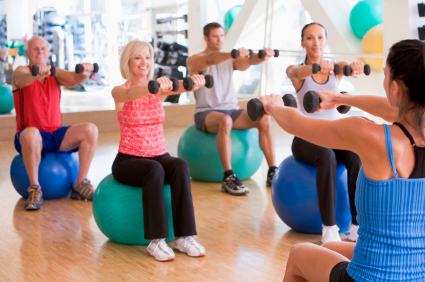 Millions of active adults suffer from varying degrees of arthritis and conflicting as it may seem, activity may be both a cause and part of the treatment. While there is no actual cure for arthritis, the subsequent pain can often be lessened with certain lifestyle changes. Active adult communities offer many support options when it comes to this very common affliction.
Types of Arthritis
There are two basic types of arthritis: osteoarthritis and rheumatoid arthritis. Osteoarthritis, the most common form, is caused by simple wear and tear on the body. Weight-bearing joints are most at risk for arthritis, and sufferers will commonly first notice symptoms in their hands, feet, knees, and shoulders.
Older adults are prone to osteoarthritis, though athletes, whose bodies take additional strain, may develop osteoarthritis much earlier. On the other hand, Rheumatoid arthritis is an autoimmune disorder that can affect people of any age. In this disease, the immune system mistakenly attacks healthy tissue, which then causes inflammation and deterioration of the joints.
The cause is unknown, though genetics may make some people more prone to the condition. Those living in active adult communities may have additional resources available to help them cope with the effects of arthritis. Amenity centers offer activities that keep arthritis sufferers exercising while minimizing further stress on arthritic joints.
Support groups can also bring together residents who are looking for arthritis treatments. Physical activity is a vital part of arthritis management. Strengthening the supporting muscles around the affected joints may decrease joint inflammation and pain. Exercise also reduces stiffness and can help with weight loss, which will ultimately lessen the strain on arthritic joints.
Communities with Support
Yet arthritis sufferers may have to forgo more strenuous activities, in favor of gentle, low-impact exercise. Swimming and aqua aerobics are great low-impact exercises. Residents may also opt for a lower impact sport such as pickleball. Just a few of the active adult communities that offer both aqua aerobics classes and pickleball courts include, SaddleBrooke in Arizona, Legacy of Leesburg in Florida, Four Seasons at Hemet in California, and Del Webb Nashville in Tennessee.
Benefits of Group & Community Support
Arthritis support groups bring residents together to discuss their pain management strategies. Though arthritis management is tailored for each individual, members of a support group can learn what has worked for others. Arthritis groups also provide emotional support, which can be particularly helpful when making lifestyle changes, adjusting to new medication, or facing joint replacement surgeries. Though arthritis is common among active adults, it can be difficult to manage, especially for those without a strong support system. Active adult communities provide many activities and support groups that are ideal for arthritis sufferers.
Whether dealing with arthritis in its early stages or considering joint replacement surgery, active adults will appreciate living in a community with sympathetic neighbors and caring friends.