Content Intern
Ike Butler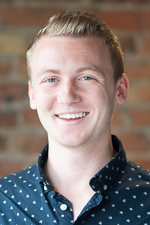 Ike Butler was a Content Intern at 55places.com where he is working on a blog content audit and the site's weekly newsletters in addition to being a blog contributor.
Ike's writing background is in screenwriting and film analysis. He previously worked as a writing research assistant for a Hollywood-based screenwriter and playwright. Ike currently attends Washington University in St. Louis, where he is pursuing a bachelor's degree in Film & Media Studies. His full-length play Arriving At recently won the A.E. Hotchner Playwriting Festival, and he regularly contributes to the school's satirical newspaper.
LinkedIn
---
2 Articles by Ike Butler
How to Decide Which State to Retire In

by Ike Butler

on August 22nd, 2019

It's common for active adults to relocate to a new state for retirement, and with thousands of 55+ communities across the country, it's difficult to find the perfect town or community without narrowing the search first by state. The best guideline is to move to a state that can provide the lifestyle you're looking for.

---

What Do I Do If My Community Isn't a Good Fit?

by Ike Butler

on August 14th, 2019

You made the move to an active adult community, conquering all the packing, financial logistics, tough goodbyes, traveling, unpacking, and the general stress that stood in your way. But, after all that, the community you've settled in just doesn't feel like home. Here are some possibilities that may provide a course of action.