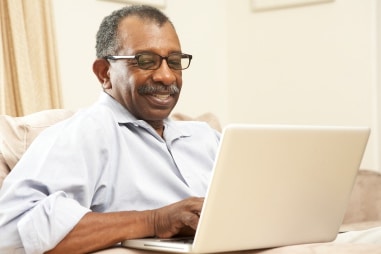 For many active adults, lifelong learning is a concept that helps them stay vital and active. There are many ways to pursue lifelong learning, such as lecture series or special interest classes. Yet, some active adults are taking their love of learning further by earning college degrees, and it is becoming increasing popular to earn those degrees online.
Active Adults Can Earn Degrees Online
Whether completing an undergraduate degree or pursuing an advanced degree, active adults recognize the convenience and flexibility of online college programs. With online programs, students can fulfill the requirements of their chosen degrees from the comfort of their own home. They can pursue a course of study that may not be available at a local university, and they have more flexibility when it comes to learning at their own pace.
Active adults have gathered valuable life experience over the years, yet their experiences are not always reflected in the degrees they hold. By going back to college online, active adults can expand on the skills they have acquired through living and walk away with a degree that can help them get ahead in their careers or transition to an entirely new field.
Is Online Education Right for You?
While online college degree programs are a convenient option for many people, they are not the best fit for everyone. Active adults who are considering going back to school can use learning assessment tools to help them understand their own personal approach to learning. There are many learning assessment tools available online or through local college counselors.
Some active adults are concerned about the technology skills or equipment needed to complete an online college degree. However, many online colleges offer classes and tutorials to help new students gain the necessary skills to complete their courses of study. The best approach is to ask questions about the class process while assessing each online program. Ask specific questions about communication with the teachers and if there will be any interaction with other students, such as through email, online chat rooms, or video conferences.
Many colleges, including both online and local programs, offer special services to non-traditional students. Admissions counselors and financial aid advisors understand the needs of older students. They are prepared to answer prospective students' questions and address specific concerns.
Active adults who long to take their careers to the next level or transition into an entirely new field can often benefit from earning a college degree. Online degree programs allow active adult students the flexibility to choose the course that best fits their needs, regardless of where they actually live, and to earn a degree that reflects their acquired life experience. When considering going back to school, do not overlook the benefits of online learning.