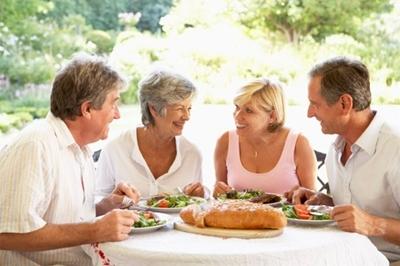 Active adults have many factors to consider when choosing a retirement location, and those features are likely to be different for every retiree. Some are set on a community with a range of amenities, some want an affordable home, and others value a sunny climate above all else. Here are some features that retirees look for in their active adult communities.
1. Social Clubs and Activities
For many active adults, the social scene is the driving force behind a decision to move to an active adult community. Residents generally choose to live among their peers so they can make friends and participate in community events. Thriving communities often boast social calendars that are packed with activities, giving retirees options which appeal to their individual interests.
2. Community Amenities
Social clubs and community events are an important aspect of an active adult community, yet most retirees have a list of certain amenities that they want to find in potential communities. The desired amenities will be different for each homebuyer. Just a few popular amenities include championship golf courses, Har-Tru tennis courts, on-site art studios, swimming pools, and lifelong learning centers.
3. Climate and Location
Active adults often choose retirement destinations based on climate and location. Some location considerations might include a coastal area, an arid desert, or cool mountain vistas. Retirees may also base location decisions on a community's proximity to urban centers or for its tranquil, scenic beauty.
4. Comfortable Homes
Even the most socially active retirees want comfortable homes to come back to at the end of their busy days. Ranch-style homes tend to be most popular, particularly when they have open floor plans and low-maintenance design features. Yet for some retirees, the style of homes available is the most important reason for choosing an active adult community.
5. Cost of Living
While retirees may have a list of dream features, they realize that their choice of an active adult community will be limited by their budgets. The area's cost of living, the price of homes, and the monthly HOA fees all play a part in the final decision.
6. Community Size
Active adult communities come in a wide range of sizes. The smallest communities may have less than 100 homes, while the largest can boast well over 10,000 and up to around 50,000. The size of a community influences the available events and activities as well as the overall feel of the neighborhood.
These are just some of the factors that go into choosing an active adult community. What led you to choose your next home? If you are looking now, what features top your dream list? We'd love to hear from you in the comments below.