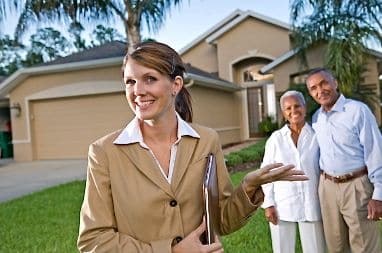 When searching for a new home, it's important to have the help of a trusted real estate agent. This is even more important when you are looking for a specific lifestyle, such as retirement in an active adult community. While any real estate agent can help you find your next home, an agent experienced in 55+ communities is better equipped to locate a community that meets your retirement dreams.
There are many factors to consider when searching for your ideal active adult community. You will want to know all about the amenities (both current and planned), the available social groups and the typical community events. Of course, you will also want to learn more about the available homes and find the model that will best meet your needs.
Many larger active adult communities have long development periods which can result in dozens of available home models. There may be different neighborhoods within the same development, and each may have its own benefits and drawbacks. In some communities, neighborhoods have their own satellite clubhouses. In others, some sections have the benefits of being closer to the main clubhouse.
The amount of included home or yard maintenance can also vary from one neighborhood to the next. A real estate expert who has plenty of experience working in local 55+ communities can give you the inside information about the available developments. She can show you which sections of the community were built first and which are more recent. She can tell you what to expect about the layouts of older resale homes and also show you the finer points of new construction options.
In addition to knowing the ins and outs of buying and selling real estate, a 55+ community expert understands the retirement lifestyle. She has experience helping older buyers downsize and stay within their budget. She can help show a broader picture of life in an active adult community, and she appreciates a desire to balance a dream location with a need to stay relatively close to family.
There are a few ways you can find a real estate agent who is experienced in working with older homebuyers and retirees. First, you can look for a Realtor who has a Seniors Real Estate Specialist (SRES) designation. This National Association of Realtors designation shows that a real estate agent has completed a special course outlining the needs of older homebuyers. 55places.com also makes it easy to find agents experienced with 55+ communities. Every community listing throughout the site has a link to a recommended real estate agent. These professionals have been chosen for their expertise in their local 55+ communities. They are accustomed to working with empty nesters and retirees, as well as long-distance buyers and those who are new to their area.
If you are not already working with a real estate agent, consider choosing one with the experience to help you find your dream retirement destination.