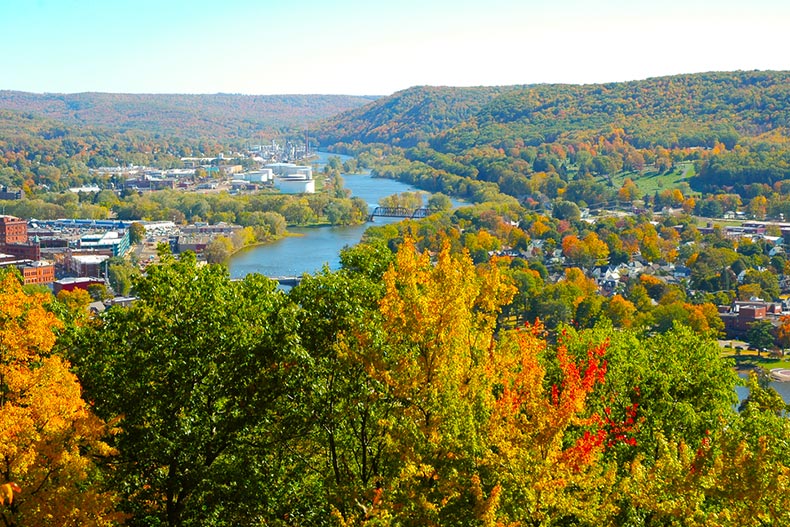 Pennsylvania might not be the first state that comes to mind when you think of active adult living, but the Keystone State is filled with unique 55+ communities and offers a wide range of experiences and lifestyles. Most of those communities can be found in Eastern Pennsylvania, stretching from Easton in Northampton County down to the Philadelphia area and all the way down to where Delaware County borders the state of Delaware.
What's also nice about active adult communities in Eastern PA is that there are plenty of affordable and low-cost options available. Couple that with the low maintenance lifestyle and the multitude of amenities that many communities offer and you can get a whole lot for your money here.
If you're considering moving to an active adult community in Eastern Pennsylvania but want to keep prices as low as possible, here are five options to consider.
Centennial Station
Price Range: Below $100K - High $200s
14 miles northwest of Philadelphia you'll find the town of Warminster where Centennial Station is located. Here, you'll find 410 condo residences that range in price from below $100K up to the high $200s. Originally constructed between 1990 and 2000, these residences range from studio units with 456 square feet of living space to two-bedroom units with up to 1,412 square feet of living space.
There are actually two amenity centers within the community. The Activity Center is the heart of Centennial Station's social scene. Meanwhile, the Professional Center gives residents access to a hair salon, dentist, Susquehanna Bank, and on-site dining at a full-service restaurant.
Village of Buckingham Springs
Price Range: Mid $100s - High $200s
Village of Buckingham Springs includes 646 single-family homes built between 1985 and 2001. These single-level homes are offered in many different floor plans between 1,056 and 1,680 square feet of living space, most of which include at least two bedrooms and bathrooms with two off-street parking spots or an attached one-car garage.
The community boasts a clubhouse with indoor and outdoor amenities, including an exercise room, indoor bocce ball court, heated outdoor pool, and spa. Located in New Hope, you're in a beautiful riverside village full of cute shops, great restaurants, and the home of the Bucks County Playhouse.
Douglass Village
Price Range: Mid $100s - High $100s
Located close to Reading and about an hour from Philly, you'll find Douglass Village in Douglassville. This community boasts 142 Energy Star certified single-family homes that range from 1,238 to 1,640 square feet and have two or three bedrooms and an attached one or two-car garage. Standard features include deluxe master suites, gourmet kitchens, and spacious layouts.
Community amenities include the clubhouse, heated pool, outdoor patio, and walking and biking trails. There are also several parks in the area and golfers will love having access to Blackwood Golf Course, which is just seven minutes away.
Bucktown Crossing
Price Range: High $100s - High $200s
Not too far from Douglass Village, you'll also find Bucktown Crossing, located in Montgomery County's Pottstown. With 72 condos split across four buildings, this close-knit community is focused on residents looking for a low maintenance lifestyle. There are three different floor plans, ranging between one and two bedrooms, while all units come with one underground parking space. Community amenities include a clubhouse with an exercise room, an outdoor pool, tennis and shuffleboard courts, and a walking trail.
Manatawny Village
Price Range: Mid $100s - Low $200s
Staying in Pottsville, Manatawny Village is a 153-home community featuring three distinct floor plans, all of which include two bedrooms, up to two bathrooms, and an attached garage. Residents gather at the community clubhouse to host holiday parties, meet for a game of cards, or create a club based on common interests and hobbies. The community is also less than ten minutes away from the Pottstown Area Senior Center, where you can participate in a variety of classes, clubs, and events for a low membership fee.