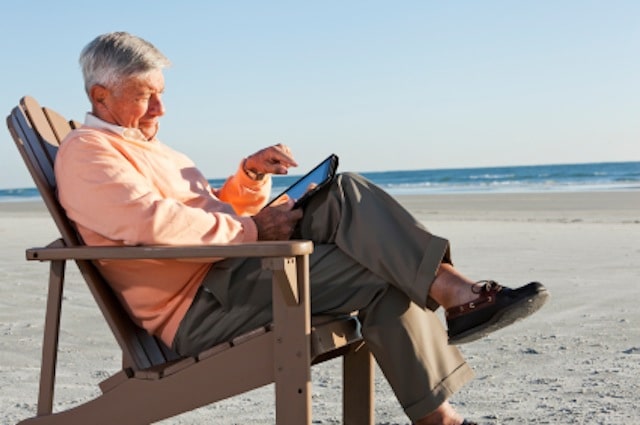 While many active adults dream of traveling around the world, continuing education offers another great way to expand your horizons. Colleges across the country often feature lifetime learning programs for older adults and some active adult communities have their own, on-site learning centers. Yet there are also several free, online resources which make it possible to continue your education from the comfort of your own home.
Learning online appeals to many adults because it lets you work at your own pace and fit education into your schedule. You can choose the courses and material which appeals to your interests, or brush up on skills that will help you in a new career or home business.
When looking for online learning resources, the Khan Academy is a great place to start. This not-for-profit organization is dedicated to providing a free education to anyone, from anywhere in the world. They offer an impressive content library with a wide array of videos, interactive challenges and assessment tests. Lessons cover many subjects including math, science, economics and finance, and humanities such as World History, Art History and American Civics.
As you learn through the Khan Academy you also have access to statistics showing your goals and progress, and achievement badges you can earn over time. While math is often a challenge for those who haven't been in a classroom for awhile, the Khan Academy's adaptive assessment lets you start at an easy level and work your way up, brushing up on forgotten skills as you go with hints, tutorials and videos.
There are many other free online learning resources as well. Goodwill Industries of Eastern North Carolina offers a program called GCFLearnFree.org. This site provides over 750 free lessons in technology, math basics, reading basics and everyday life. While most lessons are at a basic level, they may be a great way to get started with something new, like digital photography or social media, or refresh your memory on topics like fractions, decimals and percents.
The BBC also offers free online lessons for adult learners. These courses typically include basic skills for things like spelling and grammar, computers and the Internet, cooking and gardening. They also have 12-week conversational language courses designed to quickly teach you a new language.
If you have a more specialized goal in mind, such as starting your own business, the U.S. Small Business Administration (SBA) can help with its Small Business Learning Center. This free online program offers videos, chat sessions and online training to prepare you for entrepreneurial success. Topics cover a wide range of information, including cybersecurity, business technology tools, crowdfunding and government contracting.
By trying out several different free online resources, you can create your own fun and challenging continuing education program, expand your horizons, explore new interests, and maybe even stumble onto an exciting new career.