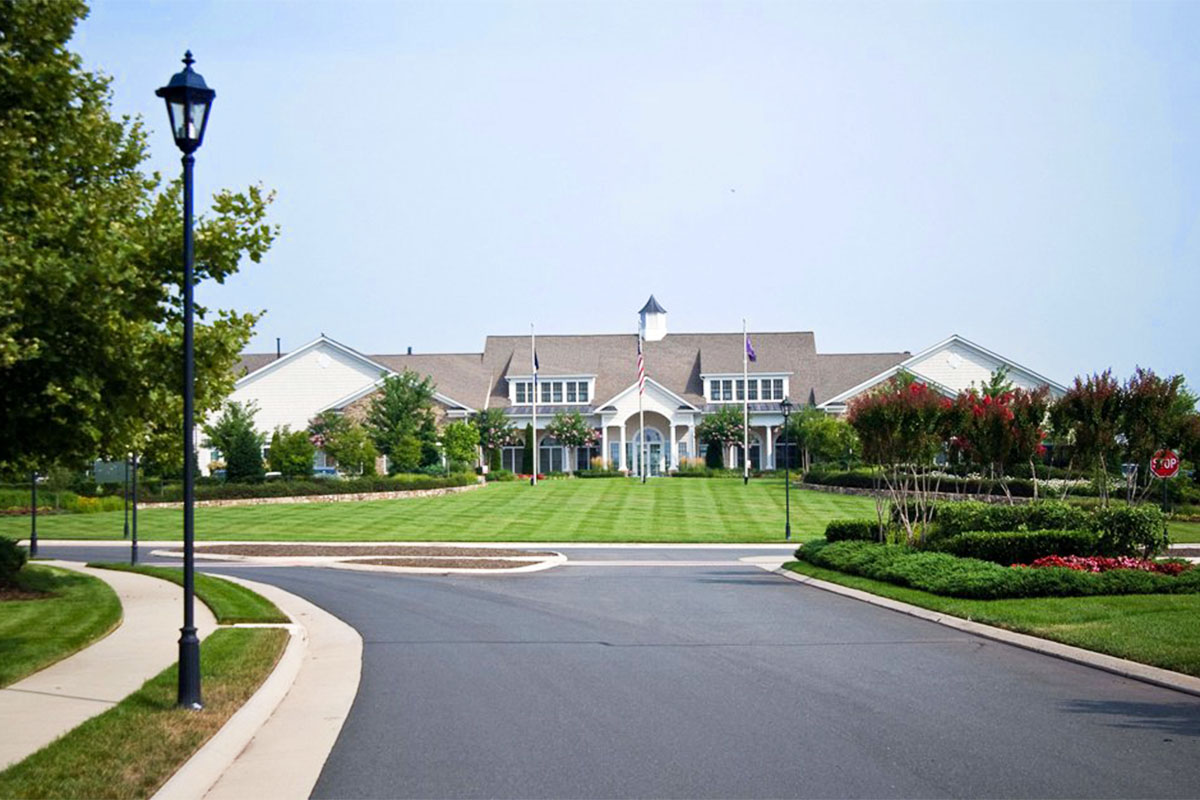 Virginia is an increasingly popular place for active adults to buy homes. A recent study from the University of Virginia's Weldon Cooper Center for Public Service showed that Virginia has 20 counties and three cities that fall into the category of "retirement counties," or counties where the number of residents over age 60 grew 15% or more between 2000 and 2010.
While the overall population in the state is declining, active adults are finding a home. Virginia, especially Northern Virginia, has a slightly higher cost of living than the national average. However, active adults can find other benefits to moving to or retiring in Virginia. Virginia does not tax Social Security retirement benefits and while other pension and retirement income can be taxed, the income is also deductible up to $12,000.
Active adults looking to buy homes in Virginia can choose from 113 age-restricted communities across the state. In the varied landscapes of the mountains, valleys, and coastal plains of the state, prospective residents will find a community that suits their needs. The most popular communities of the last year included locations across the state in a variety of styles, but all were medium to large and included between 950 and 1,800 homes.
1. Lansdowne Woods of Virginia - Lansdowne
Lansdowne Woods of Virginia consists of 7 buildings comprising 1,200 condo units. The condos range from about 1,500 to 2,800 square feet, with two to four bedrooms. Many also provide sweeping views of the Potomac River. Prospective homebuyers can expect to pay anywhere between the low $200s and low $500s for homes in the community.
The onsite amenities include a restaurant, convenience store, large clubhouse with indoor pool and exercise center, and craft and meeting rooms. Residents also enjoy the nearby golf course, parks, and walking trails. This Northern Virginia community offers active adults easy access to Washington, D.C. and Dulles International Airport.
2. Colonial Heritage - Williamsburg
Colonial Heritage was the only active adult community in Eastern Virginia to make the list. This community offers residents resort-style living near historic Williamsburg. The gated neighborhood will include 1,800 single-family and attached homes, currently offered new and for resale.
Residents spend time outside enjoying the championship 18-hole golf course, tennis courts, pool, and walking trails. The Heritage Club provides a space for residents to get to know each other through classes, special events, and group meetings. The town of Williamsburg, parks, and the York and James River provide plenty of recreation opportunities nearby.
3. Potomac Green - Ashburn
Potomac Green offers homebuyers attached, condo, and single-family homes in the Ashburn area of Northern Virginia. Consisting of 1,400 homes currently offered for resale, the community boasts many amenities active adults will want to take advantage of.
The 29,000 square-foot clubhouse provides game rooms, a library, and craft spaces, where many clubs and classes meet. The clubhouse also offers an indoor pool, state-of-the-art fitness center, walking track, and dance studio. Outside, residents can also enjoy the resort-style pool, green spaces, and garden plots.
4. Trilogy at Lake Frederick - Lake Frederick
Trilogy at Lake Frederick is one of only nine communities in the Winchester area of Virginia. Homebuyers who want a rural escape and easy access to the Blue Ridge Mountains and Shenandoah Valley will be at home here. Nestled right on Lake Frederick, this 55+ community offers new and resale homes in single-family and attached homes.
When not enjoying the lake and surrounding trails and green space, residents stay active in the indoor and outdoor pools, fitness center, and on the tennis courts. Residents also enjoy the Shenandoah Club, a center of the community that includes a ballroom, restaurant and bar, meeting rooms, and art studio.
5. Celebrate - Fredericksburg
Celebrate, while technically in Northern Virginia, provides easy access to both the Washington, D.C. and Richmond metropolitan areas. Located in Fredericksburg, Celebrate is a larger, resort-style community with 1,100 single-family and attached homes ranging from 1,300 to 3,300 square feet. Del Webb currently offers new homes with customizable features, while resale homes are also available.
Residents have many places to gather and socialize, including the outdoor patio and fire pit, the Riverside Lodge's game and hobby rooms, and the outdoor amphitheater. While the state-of-the-art fitness center, fitness classes, outdoor and indoor pool, and tennis courts provide plenty of opportunities for residents to stay active.