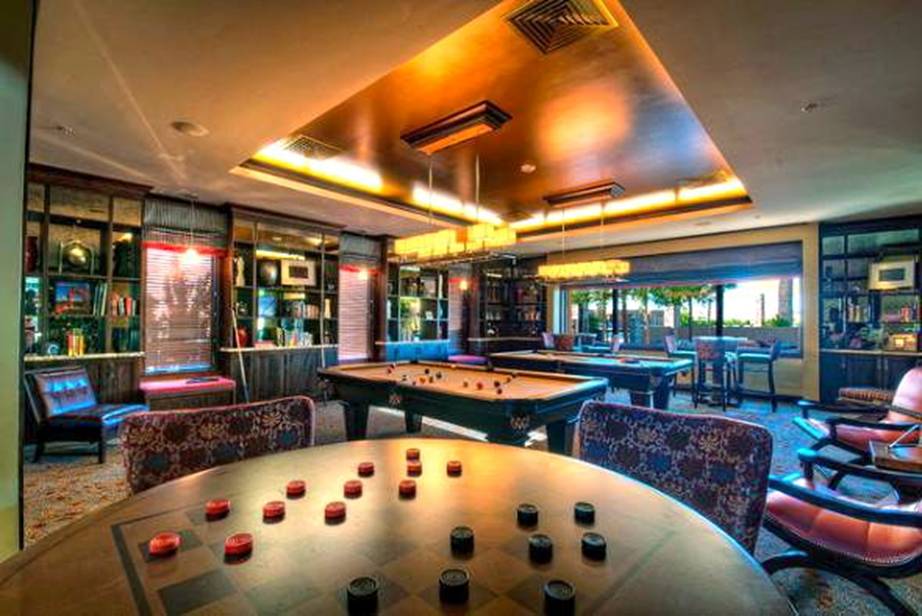 When choosing an active adult community, homebuyers invest in a lifestyle as much as a new home. They want to find a welcoming environment where they will be able to find new friends and explore new (or renewed) interests. Active adult community builders understand this need and do their best to meet it by providing many attractive and useful social spaces.
Experienced active adult community builders understand the importance of offering amenities which foster social relationships. By expanding and redesigning social space, builders can better provide residents with an active, social lifestyle.
Active Adults Stay Social at Community Clubhouses
Retirees and empty nesters enter into a phase of life which can make it more challenging to stay socially active. They no longer meet new people through work or their children's school functions. Active adult communities help their residents meet others who share the same interests by arranging social groups, classes, and recreations. However, these activities require locations.
Many community clubhouses are now being designed with small, multipurpose rooms which can easily be used for group meetings or events. By providing several functional meeting rooms, it will be easier for the community to support a larger number of special-interest groups. More group meetings can be accommodated at the same time, which leads to fewer disputes over reserving social space.
Some of the social groups in active adult communities do require special facilities. A group of knitters can likely meet in any comfortable space, but a group devoted to making pottery would be better served by an art studio with pottery wheels and a kiln. To better support their residents, active adult communities are often equipped with specialty rooms such as arts and crafts studios, woodworking shops, demonstration kitchens, and game rooms.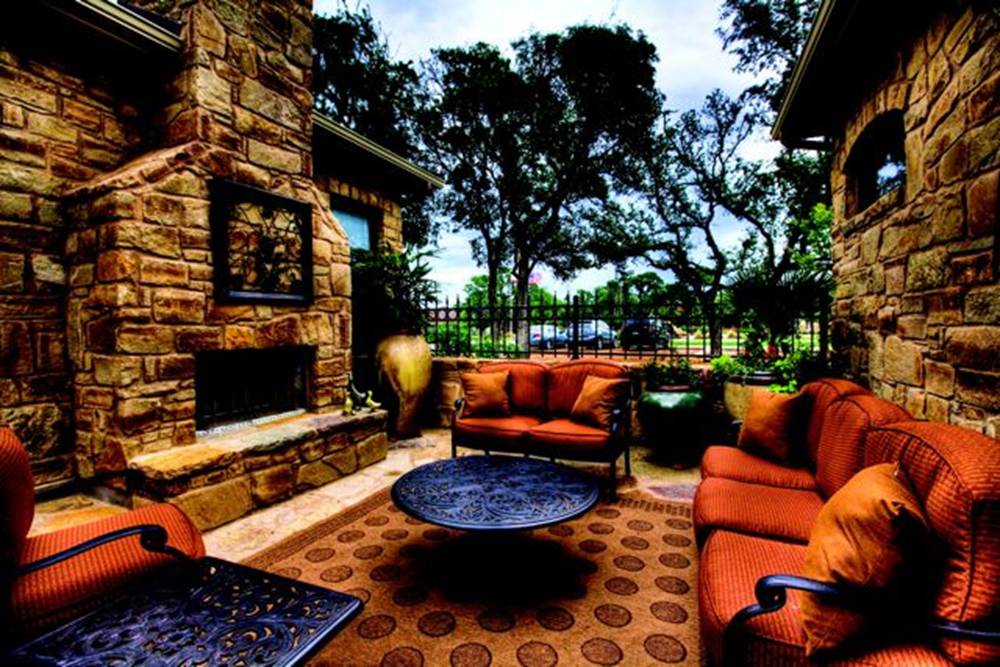 Social Spaces in Active Adult Community Clubhouses
Upon entering many clubhouses, residents are frequently greeted by a casual conversation area, perhaps centered around a fireplace or a large window with an impressive view. That is because community clubhouses are designed to support more casual interactions as well as formal meetings. Social spaces, such as lounges, libraries, cafes, porches and sundecks encourage residents to view the clubhouse as a place to mingle with other residents.
In addition to recreation like golf courses and sports courts, the grounds of many new active adult communities are including more outdoor social areas. Pocket parks are often nestled at points throughout the communities. Inviting benches and gazebos alongside scenic lakes or nature trails offer a lovely space to sit and chat while enjoying a beautiful day.
Some active adult community plans include picture-perfect picnic spots. That may mean covered pavilions with comfortable seating, grills or even an outdoor fireplace. It could also be grassy lakeside lawns with picnic benches sheltered under a canopy of trees. Other outdoor social amenities could include community gardens or extensive walking and biking trails.