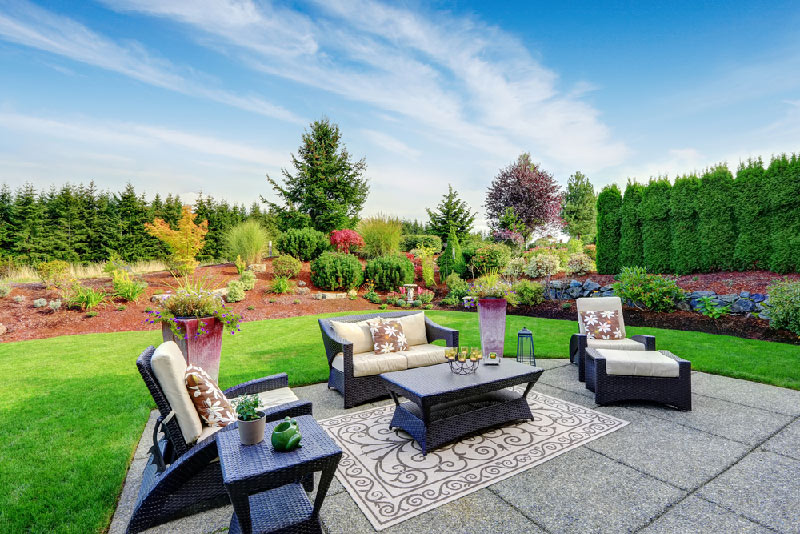 Today's active adults are creating a building boom for builders and architects as they design homes that cater to the needs of their active lifestyle. New trends in building are popular in adult active communities, including environmentally friendly design, energy saving building, and ease of use fixtures and appliances. Here are some of the latest trends enticing baby boomers.
Green Living
High on the list of requirements by these new homeowners is to create green homes. The baby boomers were the generation that started the ecology movement, and the desire to be stewards of the planet is following them as they design and build their homes in active adult communities. Energy efficient homes with solar heating, energy saving appliances, low flow toilets, and tankless water heating are commonplace. These features save energy as well as money, and can cut up to 15% from monthly utility bills, or more.
Outdoor Living
Another trend in active retirement communities is the addition of abundant outdoor living spaces, again catering to the baby boomers' love for nature. Decks and patios create a space for friends and neighbors to gather. Sunrooms bring the outdoors in, during inclement weather. In some locales, these rooms have names, such as the "Arizona room" common in Arizona. The Arizona room describes an indoor/outdoor room used for recreation. It can be a covered porch, or screened-in deck. Other areas have similar rooms that allow access to the outdoors while keeping out insects. Outdoor dining is also extended to the barbeque area, which some are designing as complete outdoor kitchen areas including icemakers and other appliances that make entertaining easier.
Kitchen and Bathrooms
While still leading active lives, homeowners in active communities are incorporating ease of use features. For instance, walk-in showers and enlarged hallways are common building requests. Handrails in the shower or tub are useful for climbing in and out of low areas. Soaker tubs are also popular, along with hand held showerheads. Some are designing counter tops to the height of a chair so that food preparation can be completed sitting down. The same is seen in the bathroom, where a bathroom for each bedroom is now the norm, with a specific bath designated for guests. Doorways are larger and many homes offer an open floor plan. Vanities are raised so that no bending is required. In the kitchen, multi-function appliances are being installed, such as convection microwaves. Another trend is to add a fireplace or seating to the kitchen, recreating the Great Rooms of the past where the whole family gathered, not just for meals. Zones in the kitchen provide nooks for cooking or entertaining or baking. Other amenities that are becoming popular include anti-microbial countertops and second sinks installed near the stove. These varied housing options provide amenities specific to the needs of the active adult. Long known as innovators, this population continues to encourage builders and developers to keep up with their vital retirement needs.