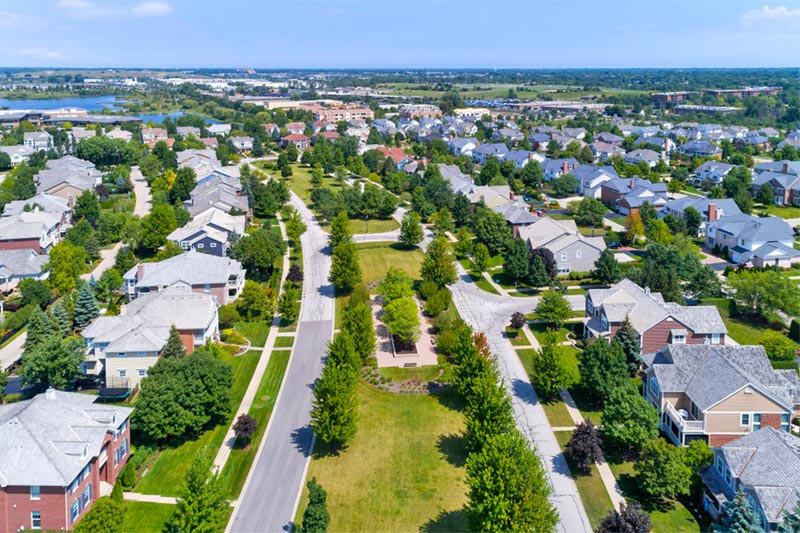 The most recent S&P/Case-Shillerآ® U.S. National Home Price Index released on Tuesday shows a record annual decline in the 3rd quarter of 2007. The Index shows an overall decline of 4.5 percent in the last year. Chicago fared better than most of the country with a decline of only 2.5 percent.
The news is not surprising to many who have been following the real estate and retirement community market. Is there a bright spot in the real estate doom and gloom stories of late? That depends who you ask.
The Index calculates real estate values in 20 different regions of the country, but there are certain segments that are excluded from the calculations. For example, new construction is not taken into account when calculating the Index, and many of the homes sold in active retirement communities around the Chicago area are new construction.
However, the truth is, even if these sales were included in the calculations, they would make very little difference in the overall statistics because new construction sales in retirement communities account for only a small fraction of the overall real estate sales in the Chicago area.
Still, for those who have a home to sell, what better place is there to be listing a home than in a retirement community. The popularity of these communities grows every year as record numbers of baby boomers reach the crucial 55+ age needed to be able to reside in these communities.
This fact has some area developers such as Del Webb and Cambridge Homes smiling. While sales in retirement communities have not been immune to the slowdown, they have been the shining stars for these developers amidst the otherwise lackluster real estate market. Although there are no published statistics for how prices fare in retirement communities compared to the rest of the market, the law of supply and demand seems to dictate that prices could still be poised for generous gains in the next few years. This assumption is based on the fact that this segment of the market grows every year and there are a limited number of adult communities.
In other words, don't necessarily use the rest of the real estate market as a bellwether for what will happen in retirement communities in the years ahead.