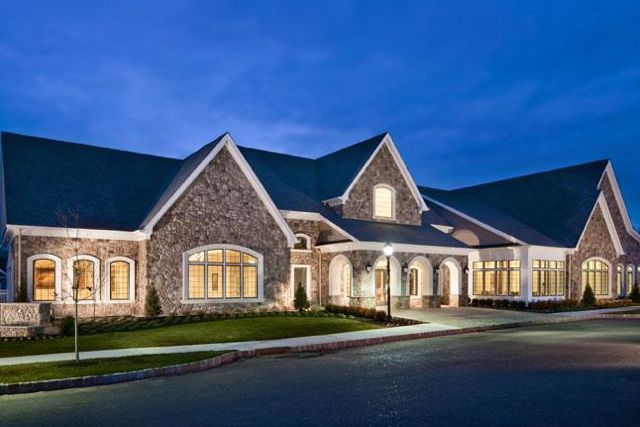 With 101 great active adult communities, the Central New Jersey area is obviously a big draw for retirees. Its prime location near several major urban areas and scenic beauty make the area a great choice for active adults who want to enjoy all four seasons.
Middlesex County
In Central New Jersey, the largest concentration of active adult communities is found in Middlesex County. Located right in the center of the state, Middlesex County is often called the "Heart of New Jersey." It stretches across 318 miles and has an estimated population of 796,000.
The county features five major hospitals, various colleges, parks, golf courses, and historic attractions. Middlesex County has over two dozen age-restricted active adult communities covering a wide range of sizes and styles. With 2,303 homes, Rossmoor Village has the look of a New England village and the amenities of a high-end resort.
Mid-sized communities in the area include impressive developments like Lennar Homes' Greenbriar at Stonebridge and Toll Brothers' Regency at Monroe. Those who prefer a smaller neighborhood can find an intimate community such as Four Seasons at Historic Cranbury.
Monmouth County
Central New Jersey's Monmouth County also contains numerous age-restricted communities. Though this lovely county is found in the central part of the state, it is also known as the gateway to the Jersey Shore. The county's prime location provides easy access to New York, Pennsylvania, and New Jersey's coastal shore. Monmouth County contains many areas which are popular with active adult retirees.
The Marlboro area includes diverse communities such as Greenbriar at Marlboro, Marlboro Greens, and Rosemont Estates. Popular communities can also be found in Manalapan, including Covered Bridge, Renaissance at Manalapan and Village Grande at Battleground. Other Monmouth County areas which appeal to active adults include Freehold, Farmingdale, and Manasquan.
Active adults who value New Jersey's rich history may prefer a home in Somerset County. Encompassing 305 miles, this historic county features a diverse population and varied landscape. Somerset County was established on May 22, 1688, making it one of the country's oldest counties.
This area contains both large and small communities, ranging from the 218 homes in Tapestry at Montgomery to the 1,400 homes at Canal Walk.
Mercer County
Central New Jersey's Mercer County also appeals to active adult residents. As the capital county, the Mercer area has many exciting features. It is centrally located between New York City and Philadelphia, it is easily accessible by the New Jersey Turnpike and its recreations include public golf courses and live performances at the Sun National Bank Center.
Mercer County's lovely active adult communities include Riviera at East Windsor and Elements at West Windsor. Whether choosing a home in Middlesex, Monmouth, Somerset or Mercer County, active adults are sure to enjoy one of the beautiful, amenity-rich communities in Central New Jersey.