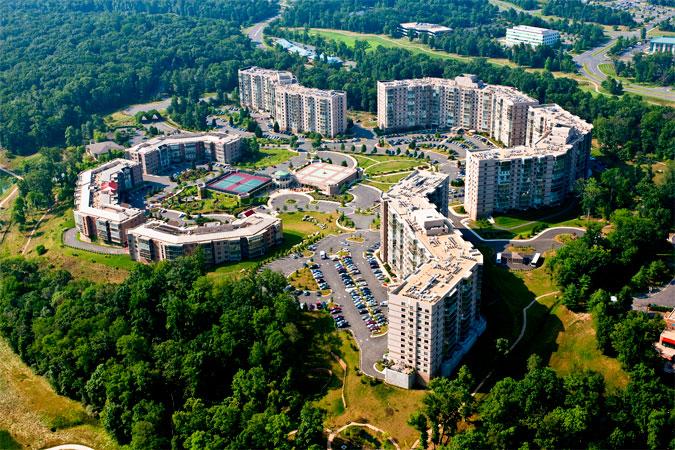 Active adults who are downsizing from a large family home are often faced with choosing between an attached or detached home. Some homebuyers have strong opinions on the subject, but many have trouble deciding as they compare price and maintenance options to the freedom of a single-family home. What are some things to consider when making this decision?
Whether looking at active adult communities or open-age developments, homebuyers can find many options including condominiums, townhomes, attached villas, and single-family homes. Each option has its own pros and cons to consider, though some homebuyers may be unfamiliar with these different types of property.
Condos
Of all the home types, apartment-style condominiums generally come with the least maintenance. Homeowners are responsible for the interior of a condo, but they do not have to take care of a yard or building maintenance. This can be a real benefit for homebuyers who want maintenance-free living, but the trade-off comes with a lack of privacy and the risk of potentially noisy (or nosy) neighbors.
When it comes to price, condos are generally less expensive to purchase. However, Homeowners Association (HOA) fees in condos tend to be higher as they cover maintenance for the building and its grounds. The fees may include some utilities as well. From an investment standpoint, the value of condos is often based on their location and proximity to amenities or local attractions.
Attached Homes
Other types of attached homes can come in many different styles, particularly in active adult communities. Multi-story townhomes are typically connected in rows, while attached villas are commonly arranged in quad or duplex configurations. Some have separate upstairs and downstairs units, though many are single level. Depending on the arrangement, attached homes may feel nearly as private as detached single-family homes.
The maintenance and fees on attached homes can vary widely from one community to the next. Many attached homes include exterior maintenance, landscaping, and yard care, although that is not always the case. It is important to always find out what services are covered as part of the HOA fee when comparing homes.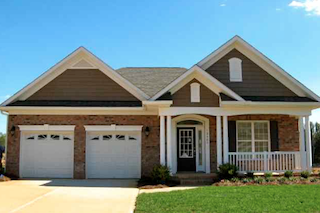 Single-Family Homes
Many people think of detached single-family homes as the ideal American home. However, single-family homes are not the best choice for every homeowner. On the plus side, single-family homes offer the greatest privacy, as well as the freedom of letting homeowners manage their own plants and gardens. Yet that freedom comes with more hours spent on home maintenance, including caring for a yard and the home's exterior.
Single-family homes are generally more expensive than attached homes or apartment-style condos, yet their HOA fees may be less expensive. Many age-restricted communities offer single-family homes with smaller floor plans which appeal to active adults. They may also have exterior maintenance and landscaping included as part of the HOA fees.
The decision between different types of homes often comes down to matters of privacy, price, and freedom. Visiting a variety of homes is the best way to understand your options and make the decision that is right for you.
So which do you prefer, an attached home or a detached home? Tell us in the comments below.