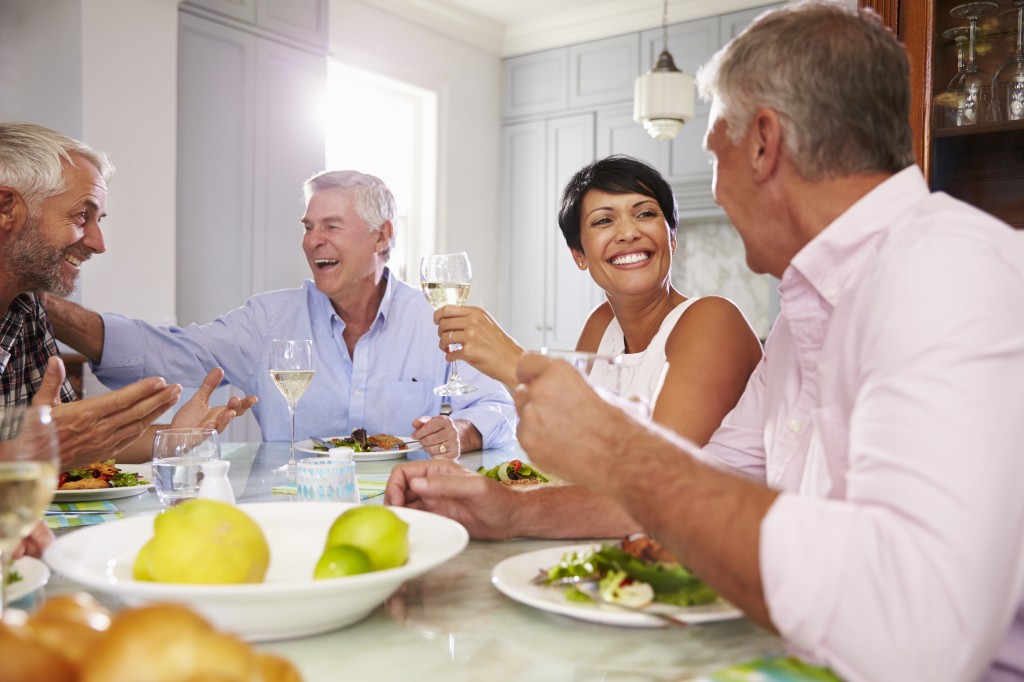 Active adult communities are renowned for having a vibrant and social atmosphere where residents can come together to share similar interests or participate in new hobbies. Most 55+ communities also appeal to Baby Boomers and retirees who want to remain social and active throughout their retirement. What's great about active adult communities is that they cater to the demands of Boomers by providing clubs and activities designed around their lifestyle.
Here are a few of those clubs and activities that you'll only find in an active adult community:
Red Hat Society
This international organization has been around since the 90s and provides a social group for women over the age of 50. The Red Hat Society connects, supports, and encourages women to establish social engagement and friendships with other members of the group. Members of the group also explore new interests, embrace healthy living, celebrate life, and fulfill their personal potential. There are over a dozen chapters of the Red Hat Society across the country and are found in many active adult communities like Oak Run in Ocala, Florida.
R.O.M.E.O.
Retired Old Men Eating Out (R.O.M.E.O.) is another group that's gaining popularity among active adults living in 55+ communities. This club is a fun and social group of retired or semi-retired men enjoying good food and conversation. There are local chapters of R.O.M.E.O. clubs found throughout the country that require no memberships and meet monthly or weekly. Many 55+ communities, including Windsor Hills in The Woodlands, TX, have an active chapter of the R.O.M.E.O. club.
Sunshine Committee
Some active adult communities have residents visit with neighbors to help bring them joy and happiness. The Sunshine Committee is made up of volunteers from the community who gather to support their neighbors who may be feeling lonely, sad, or sick. Someone from the Sunshine Committee may stop by a neighbor's home to bring a meal when they are injured, help with chores, or just sit and chat over a cup of coffee to keep them company. The Sunshine Committee brings positive energy and friendly vibes to residents of age-restricted communities.
Travel Groups
If you think traveling alone is scary or lonely, then you should join a travel group. Many active adult communities have travel groups and some have travel agents on-site to help plan group vacations for residents of the community. Traveling in a group can be more fun and less intimidating because retirees will have someone to share the experience with along the way.
Baby Boomers Club
Anyone that can relate to the Baby Boomer experience is welcomed in the Baby Boomers Club. Hershey's Mill in Chester County, PA has a vibrant Baby Boomers Club that attracts and engages residents with a fun and social environment. Members of this outgoing group gather for Halloween events, pool parties, bus trips, and other organized activities throughout the year.
Snowbird Club
This social club focuses on fun-filled activities that can be played during the winter months when residents move from their cold climate homes to a warmer retirement destination. Members of the Snowbird Club gather weekly for meetings and discuss current events, plan events and activities, and socialize with others in a friendly close-knit setting. Residents looking for some fun during the winter season should check out the Snowbird Club.
No matter what they choose, Baby Boomers are sure to find a fun activity or interesting club to join in their active adult community to enjoy their unique and vibrant lifestyle.