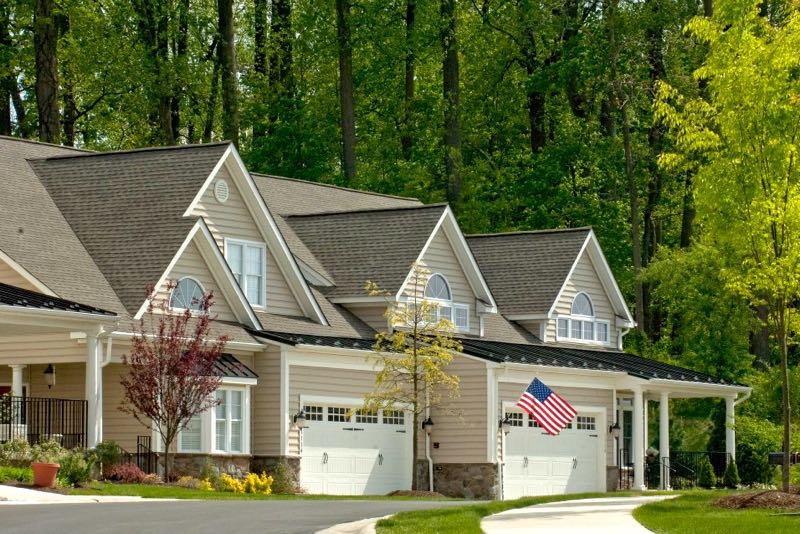 Active adults who are seeking maintenance-free living but aren't interested in heading off to warm climates often look to the Northeast when searching for a home. Coldstream Crossing is a 55+ community located in a prime location within the Southeastern region of Pennsylvania.
Coldstream Crossing is in Phoenixville and there are 142 homes in the community. Built during 2007 - 2013, homes are offered on a resale basis only. Homes come in a variety of sizes, perfect for people who do not want to necessarily sacrifice space. Homebuyers can choose villas from one to five bedrooms and 1.5 to four bathrooms. The size of these villas range from 1,460 to 1,730 square feet and each one comes with an attached two-car garage. Standard residence features include high ceilings, a gas fireplace, granite countertops and first-floor master suites. Surrounded by a beautiful wooded area, homes also come with attractive landscaping.
Residents at Coldstream Crossing enjoy the beauty of all four seasons, but they do not have to worry about spending their days with the tasks that come along with different times of the year. With carefree homeownership, instead of spending hours each season mowing, weeding, raking or shoveling, residents can instead spend their time enjoying the community's amenities. Homeowners don't even have to worry about the trash, it's all taken care of through maintenance.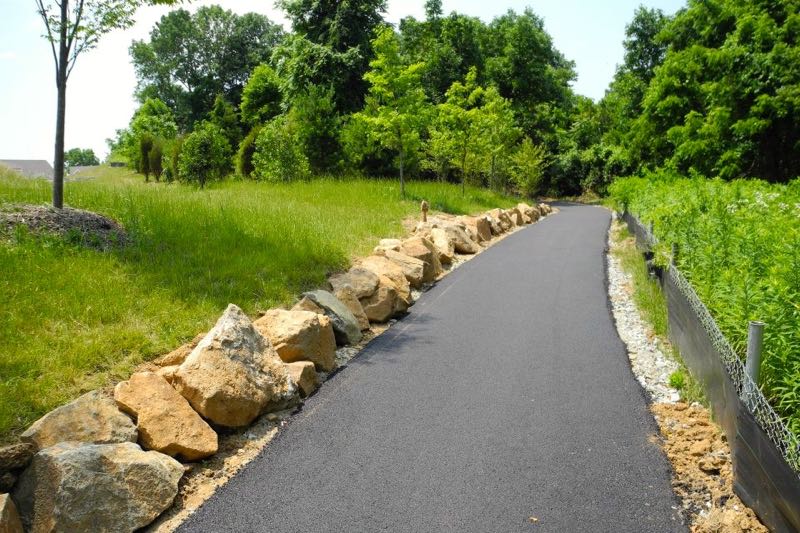 Mature trees and lush landscaping are two great outdoor features of Coldstream Crossing.
Amenities include a 5,000 square-foot clubhouse that has a multi-purpose room with a catering kitchen. Homeowners are welcome to use this space for private gatherings or meetings. Located right in the clubhouse, there is also a game room, library and business center (which includes Internet service). Residents can also enjoy several exercise activities, which include an on-site fitness center, paved two-mile walking trail and an outdoor swimming pool.
In addition to the spacious clubhouse, an outdoor patio allows people to socialize outside too. Residents often plan community events and activities. Many active clubs featuring a variety of hobbies or interests can also be found in Coldstream Crossing's community. Can't find one you like? Consider starting your own.
While there is plenty to do in the neighborhood to keep busy, Coldsteam Crossing is located near attractions such as Audubon Wildlife Sanctuary and Valley Forge National Historic Park. Active adults who like to enjoy everything the big cities have to offer will appreciate Coldstream Crossing's proximity to urban areas. Close to major roadways such as I-76 and Route 422, residents can hop in the car and go. Philadelphia can be reached in less than an hour, and residents looking to get a bit further out of town can arrive in New York City or be at the Jersey shore in about two hours.
For healthcare needs, this community is located near several area hospitals, with the closest being just three miles away. In the event healthcare needs change or temporary/ongoing care is needed, Spring Mill Senior Living is located just 2 minutes walking distance away.
Nestled in Chester County, Pennsylvania, this non-gated age-restricted community offers the tranquility of a quiet neighborhood along with the easy access to other places for active adults.