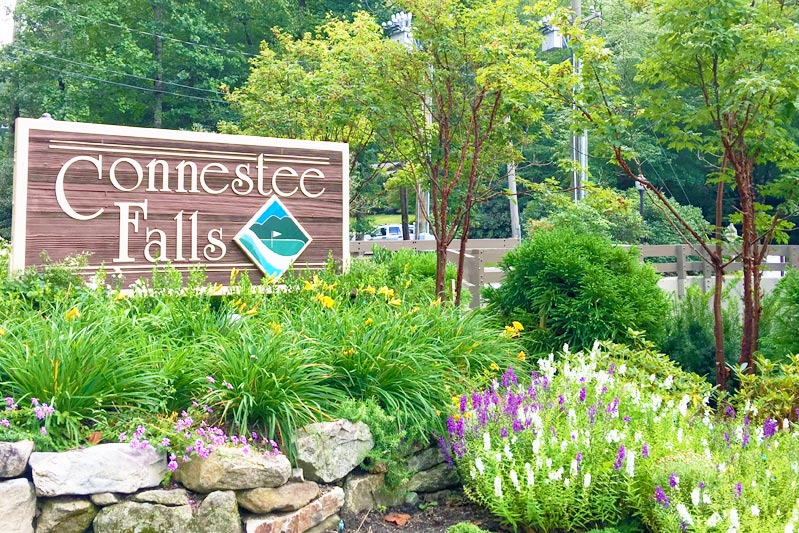 Moving to Transylvania might sound like an iffy proposition but this case, it sounds as though it might be worth the risk. Of course, we're not talking about that Transylvania. We're talking about Transylvania County in North Carolina, specifically the town of Brevard.
There you'll find Connestee Falls, an active lifestyle community that has been attracting active adult buyers since it opened in 1972. Let's take a look around to find out more about this master-planned community full of resort-style amenities and noteworthy homes to see what makes it so attractive all these years later.
Home Selection
Containing a mixture of new and resale homes, this community is expected to top out around 1,300 residences in total when it's all said and done. Most of the houses here fall into one of two categories.
Attached homes here range in size from approximately 1,200 to 3,000 square feet and come with two to four bedrooms, two or three bathrooms, and one- or two-car attached garages. Some of the features you may find inside include hardwood floors, vaulted ceilings, stainless steel appliances, and custom cabinetry.
There are also plenty of single-family homes available in the community. These detached residences include approximately 1,300 to 5,000 square feet with two to five bedrooms, two to four bathrooms, and two- or three-car attached garages. Many of these homes offer scenic views of the natural landscape as well as open layouts, gourmet kitchens, formal dining rooms, large master suites, and plenty of storage space.
As of the time of this writing, there are over 70 homes currently for sale, ranging in price from the high $200s to the mid $900s. It's also not uncommon to find homes as low as in the $100K range and as high as the $1M range.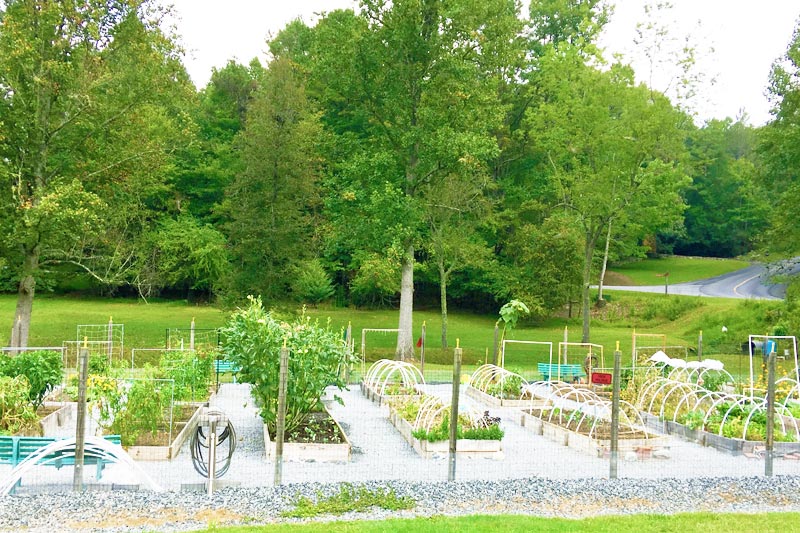 Amenities
With such a large population, Connestee Falls has to provide a solid offering of amenities and experiences in order to keep everyone happy. Fortunately, the community is up to the task.
At the heart of this community, you'll find the Overlook Clubhouse, a 26,000 square-foot recreational space that includes a spacious banquet hall, dining room, and meeting rooms for small or large functions. Residents can stay in shape by utilizing the cardiovascular and strength training equipment in the fitness center. Neighbors can catch a live show at the performance theater, play games in the card room, or join a book club in the library. A sports grill, lounge, and bar are perfect for casual gatherings with friends in an inviting atmosphere. A pro shop helps golfers get the latest gear before their next tee time.
Outside, residents can use the heated pool for swimming laps and an outdoor pool for sunny days. An outdoor patio is convenient for getting some fresh air and taking in the scenic views of the mountains that surround the community. Homeowners looking to stay active can challenge their neighbors on the pickleball, bocce ball, or tennis courts. They can also spend time in the community garden. The community's walking and biking trails provide 13 miles of pathways for leisurely strolls or hikes around the picturesque area that features lakes, waterfalls, and parks.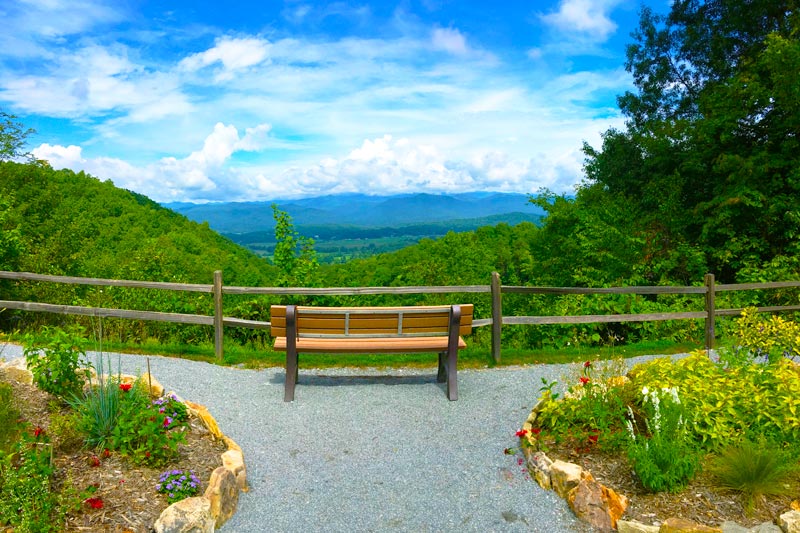 Enjoy the stunning views that surround the community and town of Brevard.
Nearby
The Western North Carolina landscape that surrounds Connestee Falls provides a bevy of natural attractions to admire. Those who want to explore will find over 100,000 acres of state parks full of trails and open space. Dupont State Forest is just 15 minutes away and is popular for its waterfalls, large mountain lake, rivers, streams, and trails. Pisgah National Forest is about 25 minutes away and offers natural wonders as well as camping, hiking, horseback riding, and water activities. You'll soon learn that this area earns its nickname as "The Land of Waterfalls."
Cycling is very popular in the area. Residents who want to take on a challenge can sign up for the Assault on the Carolinas, which features 100K, 40K, and 20K races through the mountains of North and South Carolina. For more leisurely trips, follow The Blue Ridge Parkway for the most scenic route around.
Downtown Brevard is a great place to explore, full of restaurants, retail shops, grocery stores, and much more. The area also features annual events, festivals, and venues that keep residents active and entertained such as the Scenic 276 Fine Arts & Crafts Corridor, which is a 13-mile stretch of galleries, shops, and studios. The renowned Brevard Music Center offers a beautiful place to listen to classical music.
There's plenty to see and do but you'll want to keep an eye out for the white squirrels that call this area home. There are plenty of legends as to why they're that color but feel free to believe whichever one you want.
For those looking to get out in the car, Highway 276 is close by to take you wherever you need to go. When traveling farther is necessary, Asheville Regional Airport is close and Greenville-Spartanburg International Airport is about an hour-and-a-half away.
If you're interested in learning more about Connestee Falls or even taking a visit to see it for yourself, head to our community page.
Make sure you're getting more content like this by following 55places on Facebook, Twitter, and Instagram.