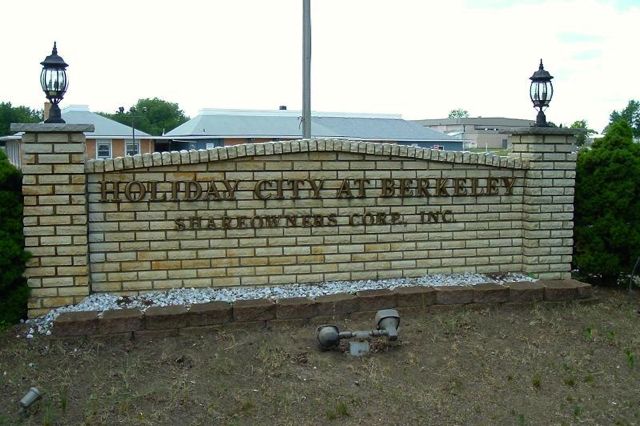 As one of New Jersey's classic retirement communities, Holiday City at Berkeley has consistently charmed residents throughout the years with new home styles, floor plans, and amenities. Today, they offer a wide range of options at a great value with all the clubs, activities, and recreation you could ask for.
This large 55+ community is divided into five sections, all of which have a clubhouse, pool, retail stores, restaurants, and banks. With New York City a short drive north, Philadelphia to the west, Atlantic City to the south, and the beach to the east, it's surprising that more people don't know about Holiday City, but residents are happy to keep the secret.
Residences
Development of Holiday City at Berkeley began in 1969 and expanded over a 27-year period into five separate associations. Berkeley I and II include 3,236 of the first residences built for the community. Holiday City West was added in 1981 and offers 1,800 homes, while Holiday City South was built in 1985 and has almost 2,500 homes. The final association, Holiday City Heights, was started in 1988 and features over 1,500 residences.
Homes range from 757 to over 1,852 square feet and feature one to three bedrooms, one or two bathrooms, and a one or two-car garage.
Residents of Holiday City also appreciate not having to spend time on exterior home maintenance. In addition to lawn service, a reasonable monthly association fee covers snow removal, provides a private bus service, and keeps the common areas looking great.
Amenities
While each community has its own small town feel, a bus offers residents a ride from one clubhouse to another to connect the community at large. Holiday City offers tons of recreation across six clubhouses, each of which contains an outdoor pool, bocce ball courts, and shuffleboard courts. Amenities in the clubhouses are open to any Holiday City resident and include billiards, table tennis, card rooms, libraries, art studios, and more.
Like to work with your hands? Check out the Carefree community's woodworking shop. Want something a little artsy? Check out the ceramics studio at Holiday City West. Many clubs and classes are offered to help you meet new residents while enjoying the facilities, including a camera club, an art workshop, and a fishing club, just to name a few.
Location
When residents need a change of scenery, they'll find plenty to do in the Toms River area. The Ocean County Mall offers a fun day of shopping just a short drive away, while the Ocean County College offers lifelong learning programs for adults 55 and over to continue their education.
Golfers head to the Bey-Lea Golf Course for great views and open fairways. Nature lovers can frequent the nearby state parks. Double Trouble State Park features cranberry bogs and a historic village where cranberries were farmed and packed. Brendan T. Byrne State Forest is New Jersey's second-largest state forest and features 25 miles of hiking trails. Several boardwalks along Toms River, Barnegat Bay, and the Atlantic Ocean provide calming waterside views for a beach getaway right in the community's backyard.