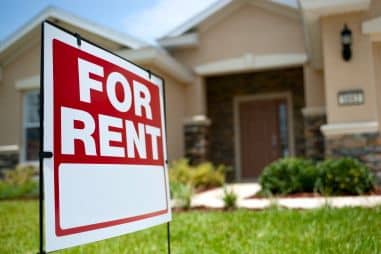 Relocating comes with many important decisions, whether you're moving to another state or just across town. For retirees planning to make the move to an active adult community, one of the first decisions to make is whether to buy or rent.
During the housing bust, many homeowners developed a bleak outlook toward relocating. Some were forced to wait until recovering home values would make selling worthwhile, and others were leery of buying a home in any area until the market became more stable.
Once the recovery began, limited inventory often created sellers' markets, making it harder for retirees to compete for available homes. In some cases, renting a home in an active adult community can be a good option. Renting can be a way to try out an area, and a community, before buying. For some adults, it's the only option until they straighten out credit problems from the housing bust. However, there are many benefits toward buying a home in an active adult community.
Buying a home is an investment. If you're in a position to pay cash for a new home, you can maintain equity while minimizing your monthly bills. If you have a mortgage, you are building equity with each monthly payment (as long as a portion is going toward the loan principal). In most areas, the recovering market has created a great time to buy. Home values are continuing to rise and interest rates are still relatively low. Increasing inventory means there is less competition for homes, making it easier to buy a home at a fair price. Spring also tends to be a great time to buy, as there are typically more homes on the market.
From a financial standpoint, it's best to run the numbers and see whether buying or renting makes more sense for your situation. There are many "rent or buy" online calculators to help you make that decision. However, it's important to keep in mind that a fixed-rate mortgage will lock you into monthly payments for many years to come, while rental rates are likely to go up with inflation. Beyond the monthly payments, think about how long you plan to stay in your new home. Renting makes it easier to pick up and move, but that doesn't matter as much if you are settling into a home where you plan to live out your retirement.
If you are considering a move, don't let problems from the past housing market scare you away from buying a home. Evaluate your own finances and plans for the future to decide whether renting or buying is the best choice for you.