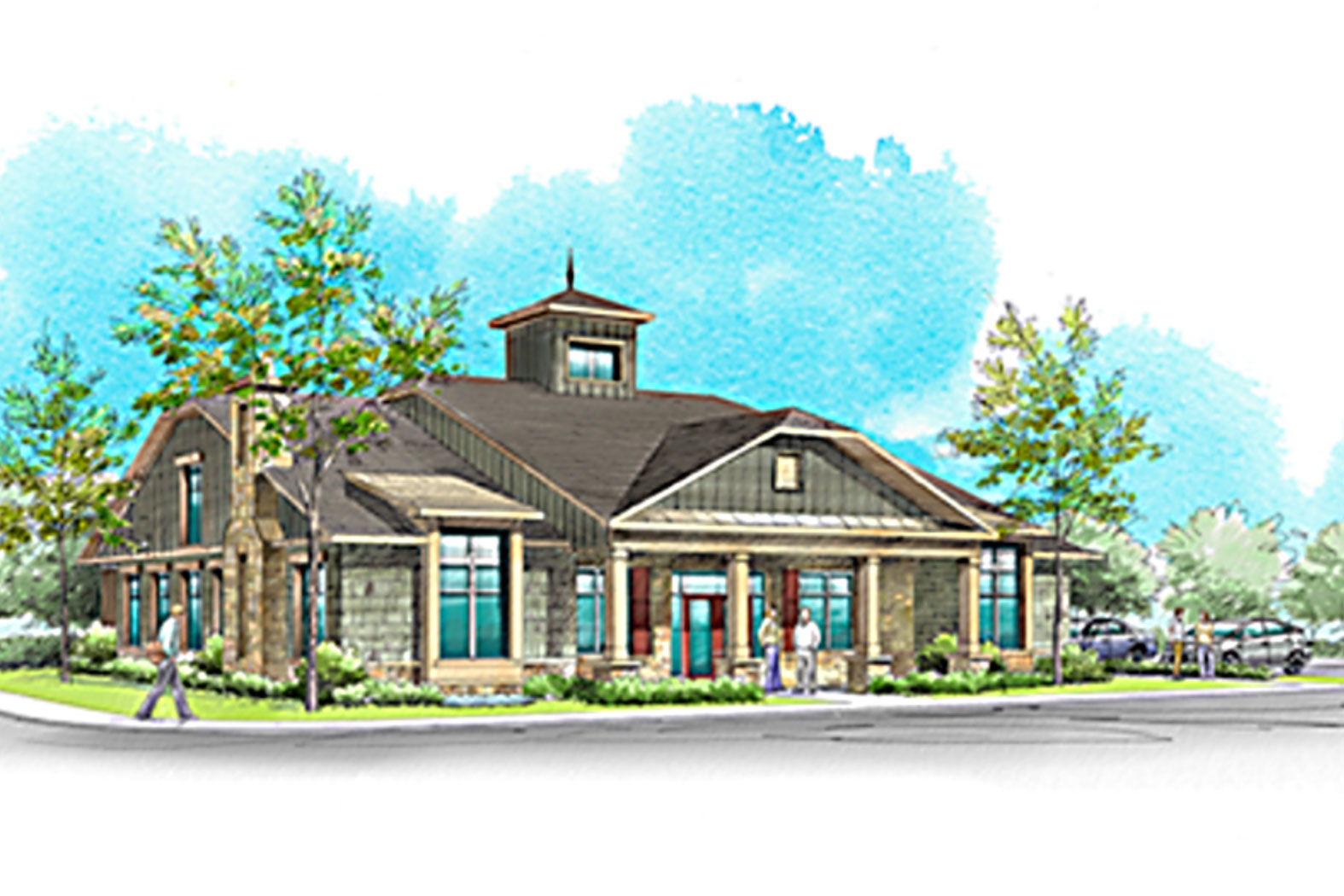 Residents of The Tapestry in Garner, North Carolina will soon have a new clubhouse to enjoy with friends and neighbors. Builder Fleming Homes recently announced that construction has commenced on the community's newest clubhouse called The Lodge.
The Lodge will offer 2,765 square feet of social and recreational space for residents of this 55+ community. It will be the central hub for leisure-time activities and bringing neighbors together in a friendly and welcoming setting. Inside, The Lodge will feature a dining room and card room, which is the perfect spot for card games or a fun potluck dinner.
A fully equipped catering kitchen with an oversized snack and coffee bar will also be handy when hosting a celebration or club meeting with friends. A fitness studio will help residents stay in shape. The Wall Street room resembles a conference room and is ideal for meetings and events or catching up on emails. The library nook will also be a convenient spot for book lovers to read up on their latest novel in front of the oversized fireplace.
Outdoors, homeowners will have plenty of space for recreation as well. The clubhouse grounds will include a covered veranda that's spacious and provides views of the gazebo, BBQ area, and fire pit. The Tapestry will also include a fenced-in dog park that's specially designed for those four-legged friends to play and roam free. A community garden will allow residents to show off their green thumbs and is where they can plant and grow flowers and vegetables.
Outdoor enthusiasts will also appreciate nature and local wildlife by hanging out at the birdhouse park where there is plenty of outdoor seating as well as a series of birdhouses that's perfect for bird watching. The community's open green spaces and walking trail will also provide additional opportunities to spend outside and grab some fresh air.
With well-appointed amenities and exciting recreation within The Lodge, homeowners will never have to travel far from this magnificent 55-plus community to find what they are looking for.