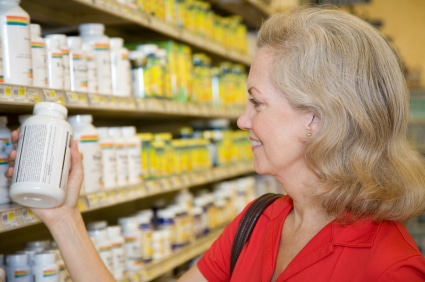 Clipping coupons have long been a way for thrifty shoppers to stretch a buck. Today, savvy shoppers can find coupons online as well as in weekly shopping circulars. Coupon codes provide savings during online shopping, and printable coupons can be brought to stores. Shoppers can even join coupon exchange clubs where they can clip and trade unwanted coupons for ones that they will use.
When looking for coupons online, you have many options. A simple Google search will turn up a variety of coupon sites where you can virtually clip and print coupons for a variety of products, including popular brand name grocery items. When you've selected the coupons you want, you just need to print them, clip them, and take them to the store. Though you may need to download a free coupon-printing program to print them properly.
Online Coupon Resources
Many online coupon sites will also let you enter your zip code to find coupons for local deals. This lets you find coupons for restaurants and other locally owned stores. You can even find coupons for local businesses, such as appliance repairmen, landscapers, or other home improvement services.
At some sites, you can search for promotional codes to use while shopping online as well. These great savers often offer free shipping or a discount on the entire order. You can also get promotional codes, or even printable coupons, by signing up for mailing lists at your favorite online store.
Online coupon sites often provide free coupons and have paid membership programs that provide additional savings opportunities. Before signing up for a membership, try browsing the free coupons at several different sites and compare the design and delivery method at each. Many sites offer the same coupons, but you may prefer the layout or printing software at one site over another.
Whether you clip coupons online or from a weekly circular, joining a coupon exchange club is a great way to find out about new ways to save. Members can meet locally to exchange previously clipped coupons and compare experiences at online coupon sites. They can also compare notes on where to shop, as some stores offer better saving incentives, such as coupon doubling.
Some active adult communities, such as Sundance in Buckeye Arizona, offer their own coupon exchange clubs. This lets members trade their coupons for ones they prefer, while also getting to know their neighbors. If you live in an active adult community that does not have a coupon exchange club, talk to your community's activity director to see if there's enough interest to start one.
While coupons are not new to most active adults, online coupon sites bring this saving trend to a whole new level. Check out the possibilities for yourself by visiting some popular coupon sites, such as Coupons.com, CouponMom.com, SmartSource.com, or Valpak.com. You may be surprised by how easy it is to save!