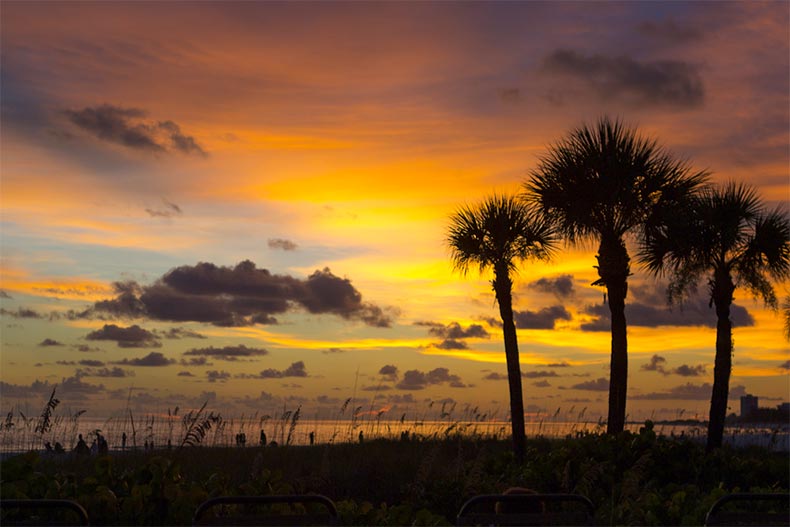 Lakewood Ranch is a suburban, master-planned community in Southwest Florida, outside of Sarasota. It has a reputation for lovely homes, tons of retailers and amenities, and a quality of life that's accentuated by nature trails and preserves and easy access to gorgeous beaches such as Siesta Key.
Homebuyers looking for a 55+ community in this desirable neighborhood have another option to consider. Cresswind Lakewood Ranch is getting closer to breaking ground, with Kolter Homes recently closing on their purchase of 249 acres of land. The other 55+ community is Del Webb Lakewood Ranch, while Harmony at Lakewood Ranch and Esplanade at Lakewood Ranch offer low-maintenance lifestyle communities.
Plans for the Property
The land was purchased for $12.57 million from Shroeder-Manatee Ranch, the original Lakewood Ranch developers. It's located in the northeast quadrant of Lakewood Ranch, where there is currently a swath of unused pasture. The community will be built on an extension of Uihlein Road, a mile or two north of State Road 70 and 1.3 miles south of State Road 64. Nearly half of the land will be left undeveloped, according to Kolter Homes, and used for open space and parks, as well as stormwater ponds that will attract birds and wildlife.
Development at Lakewood Ranch began in 1994, and once it's completely built out, it will be home to 30,000 properties.
Cresswind Lakewood Ranch
The Cresswind Lakewood Ranch community will be comprised of 651 single-family homes. Over five acres have been set aside for a recreational center, which will include a clubhouse and a fitness room. The amenities currently planned will include an outdoor swimming pool and patio as well as tennis courts. Additional amenities will focus on the active adult lifestyle and the desire to stay healthy and socially active. Clubs, classes, and interest groups will be started as soon as the first residents move into the community. The price range for these homes will likely be in the $300s.
Lakewood Ranch and the Sarasota/Bradenton Area
One of the benefits of living at Lakewood Ranch is that the community is close to beaches, parks, shopping, dining, and other forms of entertainment. Sarasota offers numerous opportunities for arts and culture, starting with The Ringling Museum and Selby Gardens. Bradenton has some of the best beaches on Florida's Gulf coast, including Anna Maria Island, Longboat Key, and hidden treasures like Whitney Beach. A visit to St. Armand's Circle provides coastal shopping, dining, and entertainment. There's golf, hiking, and even an enclave of Amish settlers who winter in their private Sarasota neighborhood of Pinecraft. Cresswind Lakewood Ranch will be 15 or 20 minutes away from these areas, and less than an hour from Tampa and St. Petersburg.
Kolter Homes in the Community
Kolter Homes is part of Kolter Group and based in West Palm Beach, Florida. They have designed and developed properties all over the southeastern U.S., from North Carolina to Florida. Several properties in Sarasota, St. Petersburg, and Manatee bear their name as builders, and they specialize in creating 55+ communities that include residences as well as retail, dining, and recreational properties.
With the land officially purchased, Cresswind at Lakewood Ranch is soon to begin building and selling homes. If you're interested in a property in this community, contact an agent for information about models, floor plans, and expected construction dates.