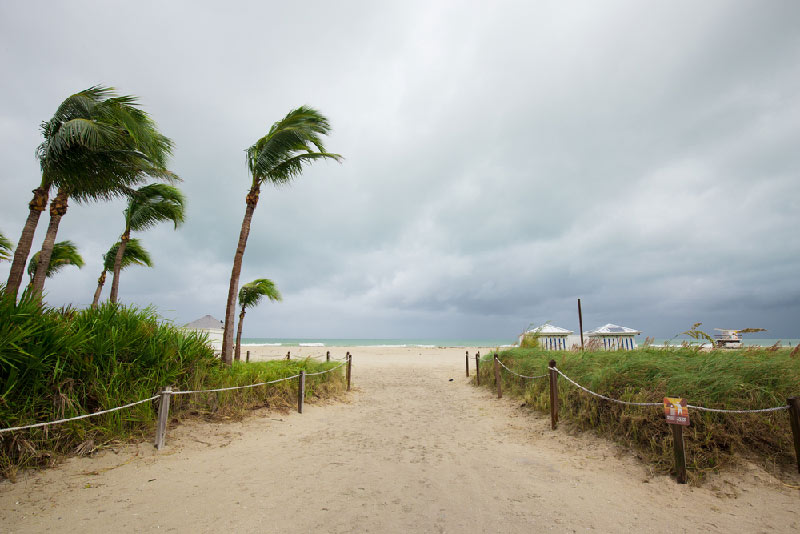 Florida, the fourth most populous state in the country is losing people and popularity, as is shown by its recent year-long decline in population. The New York Times reported some interesting statistics on August 30, 2009 in its article about the shrinking of the Sunshine State. Florida has mostly relied on the concept if we build it, they will come. Why not? Florida, after all, has the largest coastline in the United States, plenty of sunshine, and no state income tax. Many came and the population indeed grew steadily since the 1920s, while builders were happily constructing in anticipation rather than actual demand. This all came to a screeching halt in 2006.
Increased Competition
Fourth behind Nevada, Arizona, and California in foreclosure rates, Florida now has too many houses and not enough people to buy them. Because unemployment is currently over ten percent, real estate sales to local residents have almost evaporated. Plus, since would-be buyers from northern states cannot sell their current homes, the supply of migrating retirees has dried up. This is devastating to a state that relied largely on people moving there to support its economy. With less people buying, there is also less income from property taxes, which in turn leads to the closing of businesses. Once thriving areas now feel like ghost towns. Florida is well known for being a retirement haven. For nearly a century, retirees have flocked to the state in search of warm weather and a leisurely lifestyle. It even served as a popular cliché for TV sitcoms. Remember the Golden Girls? Although very popular and entertaining, times and preferences changed.
The same concept applies to retirement living; it's changing and evolving while some places in Florida appear to be stuck in re-runs. Not only has an increase in hurricanes in the last few years brought dark clouds to the Sunshine State and made it less appealing, but the internet supplies educated information and an abundance of options into every household. This includes choices for retirement. As a result, many retiring baby boomers are conducting retirement living searches online and finding new and exciting places to spend their retirement years. With so many newly discovered retirement havens being discovered, places like Florida have lost their appeal among many retirees.
What Do Baby Boomers Desire?
Today's baby boomers want to stay mentally alert and in touch with the latest technology. They seek communities with enough amenities where they can be active all year round in places north of sub-tropical Florida, such as Georgia and the Carolinas. Attractive and modern adult retirement communities abound along their sea coasts or in their lush, green forested mountains. In those states they get the benefit of a four season climate and aren't as far away from their families who remain in the Northeast and Midwest finding reasonably priced living in good locations, with proximity to popular universities and cultural centers, are other important considerations.
That is why active adult communities in places like Atlanta, Charlotte and Raleigh have been so popular. Not only do these active adult communities stay on top of trends such as offering pickleball instead of shuffleboard, but they also encourage venturing outside their communities to take advantage of the surrounding metropolitan cultures. Once the popular kid on the block, Florida may now be in need of a makeover if it is to continue to attract retiring baby boomers. It is doubtful that Florida's dominance as the number one retirement destination is in jeopardy any time soon. The state clearly has a lot to offer including its mild, sunny weather. Plus, prices of homes in many places around Florida have dropped to incredibly affordable levels. But the New York Times article shows that preferences are slowly changing and if Florida is to continue to dominate the retirement real estate market, communities must cater to the changing tastes of today's retirement market.