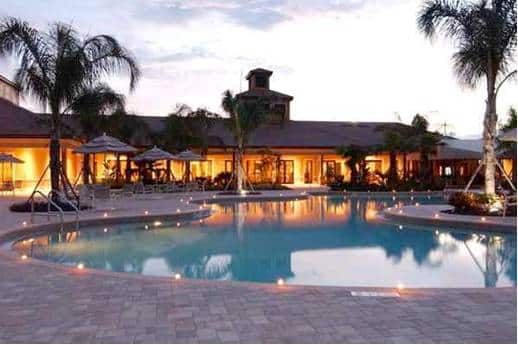 Del Webb, the most well-known name in active adult communities, is making some exciting changes in the Sunshine State. With an eye toward Florida's status as a key retirement state, Del Webb's latest plans will further enhance the area's appeal to active adults. These plans include four specific active adult communities: Southshore Falls, La Cresta by Del Webb, Del Webb Ave Maria, and Del Webb Ponte Vedra.
Following the August 2009 merger between Centex Homes and Pulte Homes (Del Webb's parent company), the company has taken steps to restructure and expand both existing and newly developing communities. As part of these plans, some existing active adult communities will be renamed. Yet these are more than changes in name alone.
Just south of Tampa, Southshore Falls is a Del Webb community. This scenic age-restricted community opened in 2004 with many amenities geared toward active adults. Along with its new branding, the company has reportedly invested over $1.5 million into amenities and enhancements that will bring Southshore Falls in line with the unsurpassed Del Webb lifestyle.
Del Webb Orlando
La Cresta by Del Webb, an active adult community that got off to a rocky start, now has a solid plan for its future development as well. Though the community opened in 2006, construction of Del Webb's La Cresta was halted in July of 2009 without completing any of its then planned amenities.
This uncharacteristic move by Del Webb surprised many, especially the 90 or so residents who had already moved into the community. Though current homeowners had feared the fate of their community, Del Webb has now resolved the previous legal problems with the landowner and will be moving forward with development.
The newly revised plans include 830 homes (down from the 1,900 originally planned) and a $6 million state-of-the-art amenity center. The community will have the amenities expected in a Del Webb community, including indoor and outdoor swimming pools, a fitness center, and much more. In an effort to gain greater recognition from out-of-state potential buyers, Del Webb also plans to change the name from "La Cresta at Del Webb" to "Del Webb Orlando". This will capitalize on the community's proximity to the popular city of Orlando and its many attractions.
Del Webb Naples
Along the same lines, the former "Del Webb Ave Maria" has been renamed "Del Webb Naples". By using the name of the nearest large city, Del Webb hopes to make it easier for out-of-town buyers who are unfamiliar with the names of Florida's lesser-known areas. However, the new name is not the only change at Ave Maria. When the Ave Maria community opened three years ago, it was one of the few to contain three Pulte Homes brands in one location: Pulte, DiVosta, and Del Webb. It was also different in the fact that the Del Webb portion, while geared toward active adults, did not have an actual age-restriction.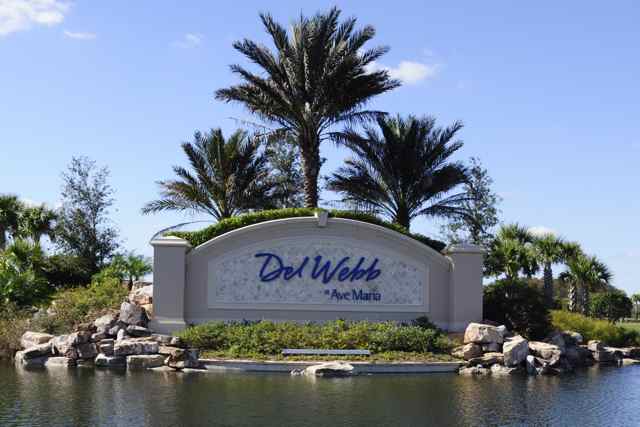 With the new plan, the DiVosta and Del Webb sections have been combined to form the newly christened Del Webb Naples. As with other Del Webb communities, Del Webb Naples is now restricted to those aged 55 and older. The changes also include plans for a new 36,000 square foot amenity center and other lifestyle enhancements.
Del Webb Ponte Vedra
Yet another expansion is planned for the Del Webb Ponte Vedra community. Opened in 2007, this active adult community was originally planned for 829 homes on 439 acres. The new development plans for this Del Webb community now include a total of 1,988 homes spread over 1,015 acres.
The Del Webb Ponte Vedra community will also soon boast a spacious amenity center known as the Resident's Club. This extraordinary clubhouse is due to be completed in May of 2011 and will feature many resort-style amenities. Indoor amenities will include features such as a state-of-the-art fitness center, arts and hobby rooms, classrooms, and a social cafe. Outdoor amenities will consist of an outdoor pool and sundeck as well as multiple sports courts including tennis, bocce ball, and pickleball courts.
As a key retirement market, Florida will continue to be a focus of Del Webb and other active adult community builders. With exciting plans for the near future, potential buyers are sure to see many changes, which will further enhance the state's active adult appeal.