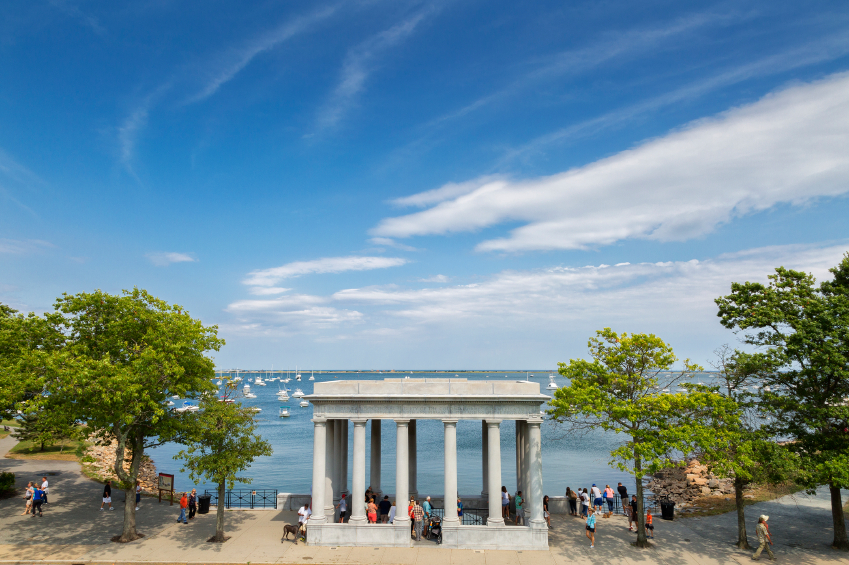 Plymouth, Massachusetts, is best known for its colony of early Pilgrims. It holds an important place in America's history as a landing place for the Mayflower and the site of the First Thanksgiving. Yet, today, Plymouth offers more than a rich history for retirees in search of a historically significant retirement destination.
Location and Climate
Plymouth is located on Massachusetts' South Shore, approximately 40 miles south of Boston. The Atlantic side of the town covers the western shore of Cape Cod Bay, offering many beaches, while western areas are hilly and forested. Its coastal setting makes Plymouth warmer and more humid than many parts of New England. Average summer days are in the low 80s, while winters are cold with daytime temperatures in the high 30s.
Attractions
The original Plymouth Colony was established in 1620 by Pilgrim settlers. It is said that the Pilgrims disembarked from the Mayflower on Plymouth Rock, a large rock that is now a popular tourist destination in Pilgrim Memorial State Park. Tourists can also visit the Mayflower II, a replica ship that shows what it would be like to sail to the New World.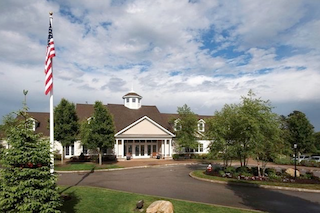 Great Island is a popular Del Webb 55+ community in Plymouth next to the beautiful Cape Cod Bay.
Those who really want to experience early colonial life can visit Plymouth Plantation. This living history museum is a recreation of the Plymouth settlement in 1627. It also has a replica of a 17th century Wampanoag (Native American) homesite.
History buffs can also explore Pilgrim Hall Museum, which was opened in 1824 and is now the oldest continually operating museum in the country. Additional historic sites include period homes and buildings, such as First Parish Church, The Grand Army Hall, King Caesar House and Mayflower Society House.
Thanksgiving is a particularly popular time for tourists, but visitors often visit Plymouth throughout the entire year. In addition to its historic significance, Plymouth also features many outdoor recreations. Popular destinations include Myles Standish State Forest and Ellisville Harbor State Park. There are several public and private golf courses throughout the area, as well as a series of cranberry bogs.
Plymouth has more modern attractions as well. Shoppers can enjoy exploring local boutiques or larger retail centers like Independence Mall or Village Landing Marketplace. Both casual eateries and fine dining restaurants often feature fresh seafood and local fare, while locals and visitors alike can enjoy tastings at area wineries and distilleries.
Active Adult Communites
Active adults who want to settle in the Plymouth area can find beautiful homes in charming communities like Great Island or Seton Highlands at the Pinehills. Affordable homes are also available in nearby communities, such as Oak Point, in Middleborough.
Whether planning a New England vacation or looking for a coastal retirement destination, Plymouth offers a blend of historic charm and modern day entertainment.