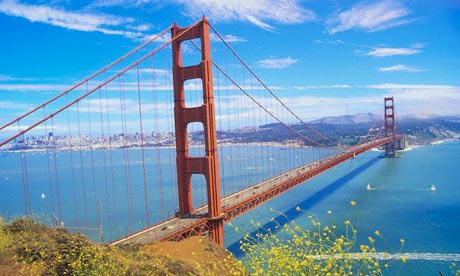 In Northern California, the San Francisco Bay Area offers an eclectic mix of attractions which are sure to appeal to many different active adults. The area features popular destinations, such as Napa Valley, Sonoma County, and Silicon Valley. It also includes distinctive cities, such as San Jose, Oakland, and of course, San Francisco.
Climate
San Francisco is known for its cool winds and fog, as well as its mild daytime temperatures which typically range from the high 50s to the low 70s throughout the year. Yet the diverse mix of hills, mountains, lakes and the Pacific Ocean leads to a variety of microclimates throughout the Bay Area. Coastal areas are more likely to have weather like San Francisco, while inland regions generally have warmer summers and cooler winters.
Location
The Bay Area is a large geographic area which can be broken down into smaller sub-regions. East Bay features cities like Oakland, Berkeley, Antioch, and Oakley, as well as attractions such as the Port of Oakland seaport and Pixar Animation Studios. North Bay, just north of the Golden Gate Bridge, is a popular destination for wine lovers as it includes world-famous vineyards throughout Napa Valley and Sonoma County.
Known as The Peninsula, the region from San Francisco to the Silicon Valley is a diverse area of cities and middle- to upper-class suburbs. These include Half Moon Bay, Los Altos, Palo Alto, Redwood Shores, and San Mateo. Although San Francisco is geographically part of the peninsula, the city is considered its own sub-region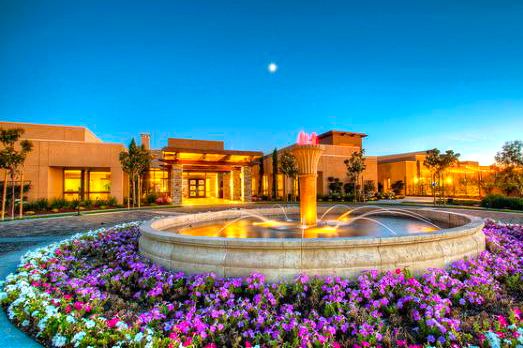 Trilogy at the Vineyards is a beautiful 55+ community set among lovely vineyards in Brentwood, California.
Attractions
Second only to New York when it comes to population density, San Francisco is a thriving city which covers about 46.9 square miles along the California Coast. The city is a popular tourist attraction, offering iconic features such as cable cars, Alcatraz Prison and the Golden Gate Bridge. Like other large cities, San Francisco offers distinctive neighborhoods, cultural attractions, sports franchises, renowned restaurants, and diverse shopping districts. San Francisco is also known as a center of liberal activism and a mecca for the LGBT community.
At the southern edge of the Bay Area, the San Jose and Silicon Valley region is a former agricultural center which has since been overtaken by high-technology. As California's third-largest city, San Jose features a wide range of attractions, including shopping districts, restaurants, museums, performing arts centers and major sports franchises.
On the outskirts of the Bay Area, Santa Cruz, San Benito, and San Joaquin counties offer their own distinct attractions. Santa Cruz is well known for the Santa Cruz Beach Boardwalk, set on Monterey Bay, and its Redwood groves in Big Basin Redwoods State Park. San Benito County, in the Coast Range Mountains, offers historic attractions like the Mission San Juan Bautista, while San Joaquin includes the Downtown Stockton waterfront and the scenic Stanislaus River.
Active Adult Communities Nearby
Active adults who want to retire in the Bay Area can choose from a number of impressive active adult communities. Just a few of the larger, resort-style developments include Rossmoor in Walnut Creek, Oakmont Village in Santa Rosa, The Villages Golf & Country Club in San Jose, and Trilogy at the Vineyards in Brentwood. There are also smaller, more intimate neighborhoods, such as Creekside Village in Sonoma, and The Village at Ironwood in Pleasanton.
Whether planning a West Coast vacation or considering retirement destinations, the San Francisco Bay Area includes cities and regions which appeal to many different interests.