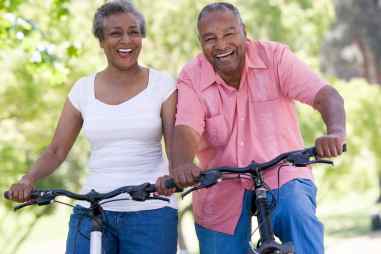 For those who plan to relocate after retirement, finding an ideal destination is a top priority. Some have a dream location in mind while others meticulously seek out a community that has everything they want in a retirement destination. With all this dreaming and planning, you have to stop and wonder: does an ideal retirement location really exit?
The Search for an Ideal Retirement Location
When searching for any ideal, people frequently come to the conclusion that nothing is perfect, particularly when it comes to personal preference. Think about your favorite movies. Are they all in the same genre? If you're like most people, you can be in the mood for a comedy one day, but a drama or thriller the next. Sometimes, it's hard to decide what you are in the mood to see at all. Fortunately, your preferences for a retirement location are probably less fickle than your taste in movie genres. A similar tug between two contradictory characteristics can make it difficult to find an ideal destination.
For example, you are not likely to find a retirement location that lets you have a rustic cabin home with a large backyard, set in the midst of a bustling city. To come close, you would have to compromise, perhaps with a community like Heritage Park in Sacramento, California which is 15 minutes from the city, but offers single-family homes in a tranquil setting.
Compromises also come into play when you are living with someone else. Married retirees may have very different ideas about what constitutes an ideal retirement location. He may want a sprawling, resort-style community like Sun City Center in Florida, while she may prefer a smaller, more intimate neighborhood, such as Cypress Falls at the Woodlands. On the other hand, a couple may agree on the same community style, but she favors the Arizona desert, while he dreams of the tropical Florida coast.
Some active adults find it liberating to decide that no destination will be entirely perfect. Others feel that enough research and careful planning will turn up a retirement location that does meet all of their needs. And then there are those who have found that compromising led to a location that was a better fit than they expected. We'd love to hear from you. Have you been fortunate enough to find your own retirement paradise? Have you decided that there is no such thing as a perfect destination? Please feel free to leave a comment telling us about your own search for the ideal retirement location.