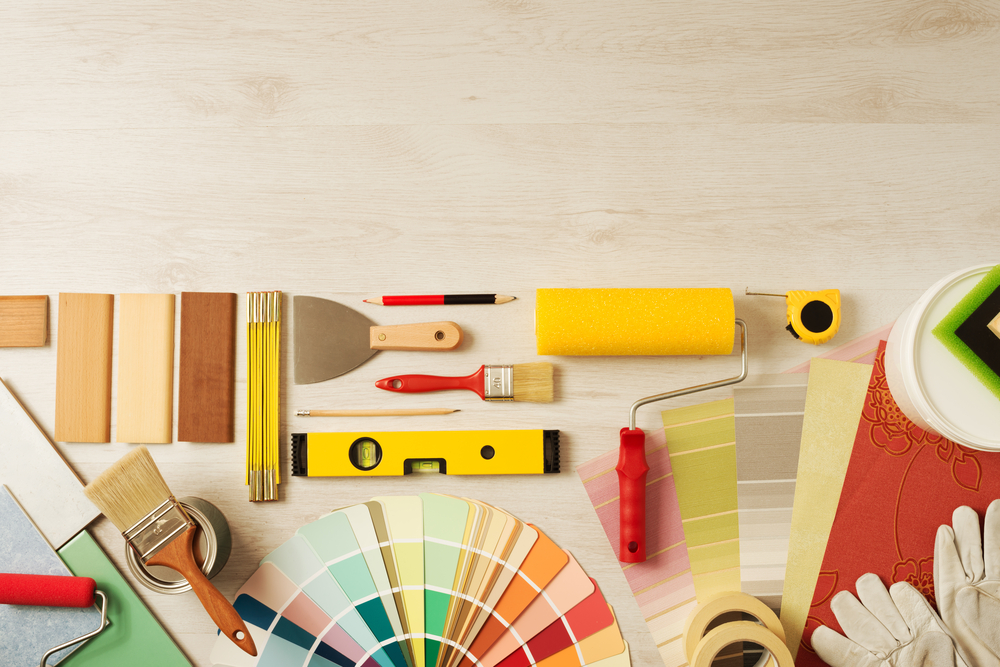 When it comes to home décor, you no longer need a luxury budget to show off luxury taste in your new 55+ home. Thanks to the increasing popularity of websites like Pinterest, do-it-yourself projects and repurposing have had a renaissance. This means you can show off your creative side all while saving a bundle, and best of all, your home pieces will be truly one of a kind. Here are a few of our favorite tips for decorating your home on a budget:
DIY (Do It Yourself)
Thanks to the Internet, even the least crafty among us can now find detailed instructions on how to build a cute and quality centerpiece from items found at your local art store. From artwork to hang on your walls to aesthetically pleasing yet functional storage bins for the laundry room, almost anything can be made at home these days. Try searching for do-it-yourself tutorials on YouTube, or peruse the home decorating sections on Pinterest for inspiration and step-by-step guides.
Repurposing
What's old can be new again! With a little elbow grease and some help from some of your favorite HGTV shows, you can take the drab furniture you've had for years and turn it into something trendy and unrecognizable. Old coffee tables can be refinished or painted, couches reupholstered, and more, all for much less money than it would cost to purchase new furniture. You can even take easy-to-find objects like milk crates or shipping pallets and turn them into furniture inspired by rustic trends.
Vintage Shops
Secondhand stores and vintage shops are a great place to look for furniture that is cheap. Unlike chain furniture stores, the pieces here have character and history, meaning you won't end up with the same standard dining room set as every couple on the block. Additionally, these stores are often home to quirky artwork and fun wall hangings that can really liven up a space.
Sales
As the saying goes, one man's trash is another man's treasure. This holds true today, especially in moving sales or estate sales. Often in these cases, you can find quality furniture for a low price that's only being sold due to outside circumstances. And in the age of technology, you can get the "garage sale price" without actually leaving the house when you peruse the for-sale sections on listing websites like Craigslist.
Mix High and Low
While we'd all love a home full of professionally curated designer pieces, we may not all have that budget. But if you want to keep up with the Joneses and give off the illusion of high-price décor, try mixing expensive items in with bargain ones. How do you decorate your home without breaking the bank?