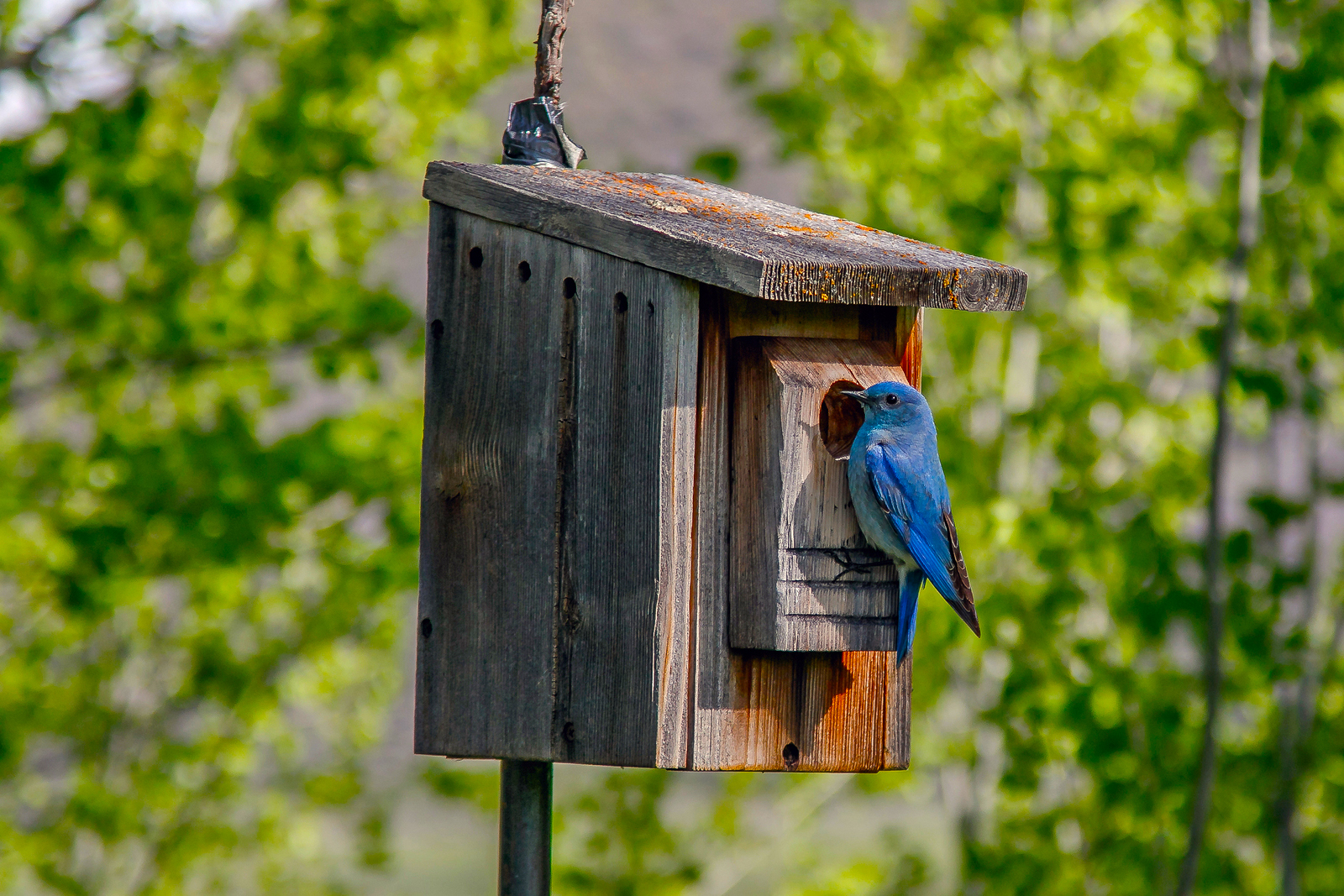 Now that the summer season is in full swing, more homeowners want to relax and spend time enjoying the warm weather in their outdoor space. But what if you could spruce it up a bit with a few easy DIY projects? Check out these great and easy DIY ideas that can transform your outdoor space into your own oasis.
Lighting
Consider adding some lighting in creative and fun ways to really add some character to your backyard. You can add subtle lighting with mason jar luminaries that can be placed along the stairway to your door or around your outdoor space. All you need are clean glass mason jars and tea lights. Just place the tea lights inside the jar and you'll have instant outdoor lighting.
You can also choose to decorate the jars with other labels or colors for a unique touch. Another simple and affordable option is to buy string lights and hang them on a wall, tree, railing, or from your porch's ceiling that you can let drape for a cozy effect. You can also spray paint small pebbles with glow-in-the-dark paint and add them in between the cracks in your patio stones to light the path at night.
Bird Feeders
Waking up to the sounds of birds chirping can be delightful, so why not give them a place in your outdoor space? You can make a variety of simple DIY bird feeders out of refurbished materials like wine bottles, chandeliers, and dinnerware.
You can fill an empty and clean wine bottle with bird feed and hang it upside down with a base at the opening to catch any seeds that fall out. If you have an unused chandelier, then you can repurpose it into an innovative bird feeder as well. You can spray paint it into a bright color, hang it from your porch or window, and use the hollow spaces of the chandelier to fill with bird seeds.
Tree Stump
An unused tree stump doesn't have to be an eye sore. You can turn a tree stump into a small outdoor serving table by attaching and securing a wire wheel to the top of the stump. You can also carve a hole in the center of the stump and fill it with soil and add your favorite plant, adding a fresh, green touch to your outdoor décor.
Outdoor Seating
When hosting an outdoor gathering, it's necessary to have enough seating for your guests. Instead of buying fold-up chairs or plastic chairs, try making unique seating areas with materials like pallet wood, milk crates, or cinder blocks. You can create an L-shaped bench with plywood, nails, and construction glue. You can also use a few long pieces of wood and cinder blocks to make a casual DIY bench. Another fun option is repurposing milk crates topped with pieces of wood glued together.
Planters
Adding more green to your outdoor space is easy with a few simple tricks. You can add a cinder block planter for succulents that are perfect for small or large outdoor spaces with a modern look. All you need are liquid nails, a cinder block, a succulent of your choice, and some creativity.
Other great ways to add more plants to your space include using metal washtubs as planters. Just drill some holes in the bottom for proper drainage and add your soil and desired plant.