Getting older doesn't mean getting less active. More and more seniors are redefining what life looks like in 55+ communities. In fact, retirement is the perfect time to discover new hobbies for seniors and embark on new adventures. The convenience of curated communities for mature adults with shared interests is inspiring many seniors to discover their next favorite pastime. 
However, staying active and engaged isn't just a great way to spend your leisure time. An active lifestyle is essential for healthy aging. The National Institute on Aging found that in one study, "exercise stimulated the human brain's ability to maintain old network connections and make new ones that are vital to cognitive health."
Experts go on to conclude that, "other studies have shown that exercise increases the size of a brain structure important to memory and learning, resulting in better spatial memory." This is fantastic news for active seniors! Find the thriving lifestyle for you with these 10 easy hobbies for seniors. As a result, you'll stay active and engaged.
1. Tee Time at the Golf Course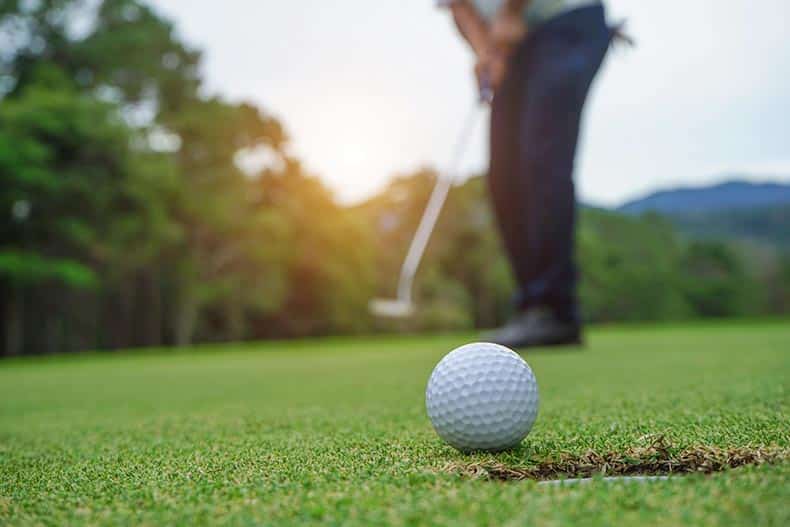 Golf is a great low-impact sport that requires as much strategy, skill, and focus as physical ability. Also, it allows you to spend more time outside enjoying the day with friends and neighbors. Many golfers love the social aspect of the sport. Although retirement can be an opportunity to partake in more alone time, it's important to stay connected as well. Start building a community of golfers and head out on the green.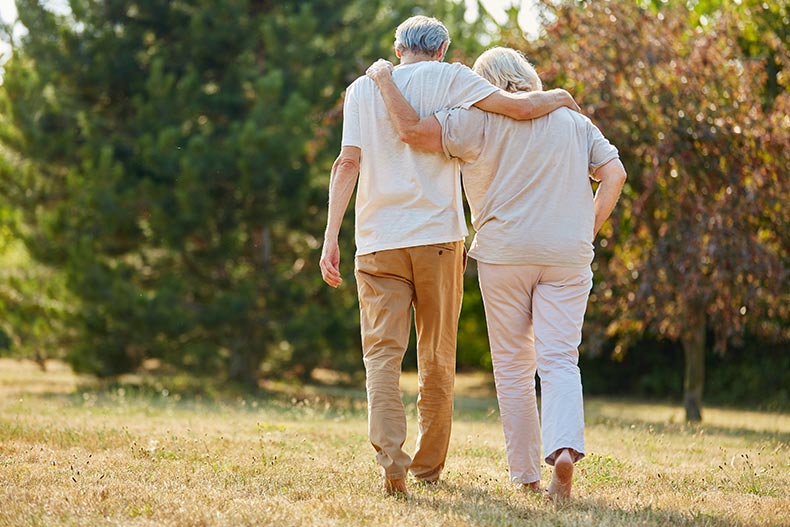 When was the last time you had time for a leisurely nature walk? Trade your busy, hectic schedule for the relaxing serenity of nature. A daily walk is a simple, yet highly beneficial way to stay more active. In fact, 20-30 minutes of activity per day is an excellent way to boost cognitive function while supporting our mental health.
Studies have found that the more time spent engaging in moderate levels of physical activity, the greater the increase in brain glucose metabolism—or how quickly the brain turns glucose into fuel—which may reduce the risk of developing Alzheimer's disease. Additionally, a daily walk has been shown to reduce anxiety and depression in people of all ages and provides the perfect opportunity to work a little self-care into your day.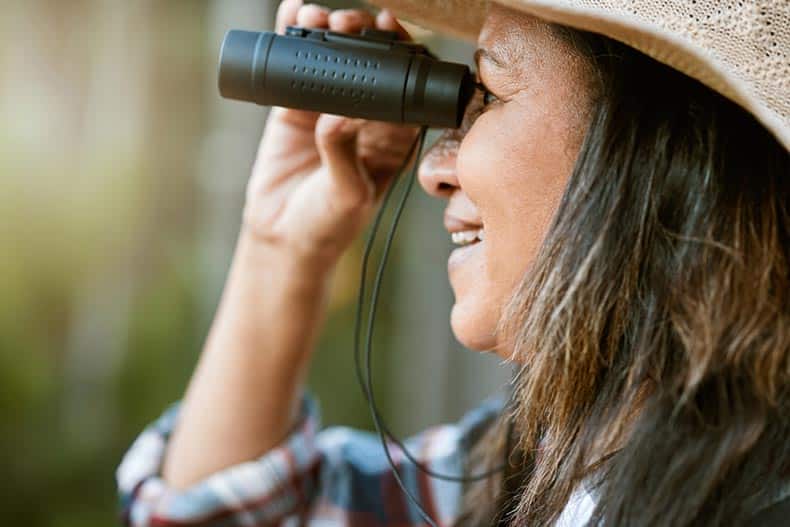 Bird watching is a fast-growing hobby that provides a unique connection with nature. It's simple and easy to get involved in. All you need is a bird spotting guide and a pair of binoculars! Ultimately, birding is a relaxing pastime for mature residents looking to explore their community. Taking time out to enjoy the beauty of nature is an excellent way to reduce stress, maintain healthy blood pressure, and improve your overall mood throughout the week.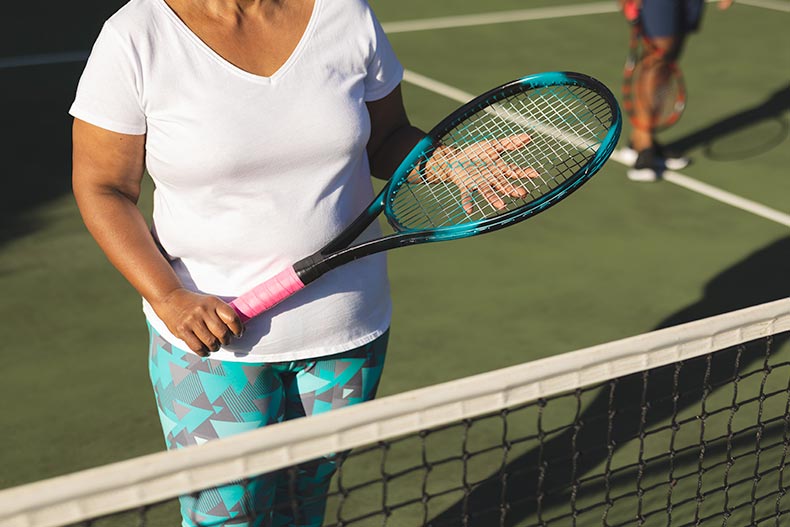 What's the best weekend sport for 55+ communities? Tennis! Hit the court and stay fit. More and more seniors are joining neighborhood tennis leagues. The sport is excellent for maintaining cardiovascular and joint health as well as providing a little friendly competition. Tennis is a great option for weekend visits with the family. Players of all ages can have fun on the court.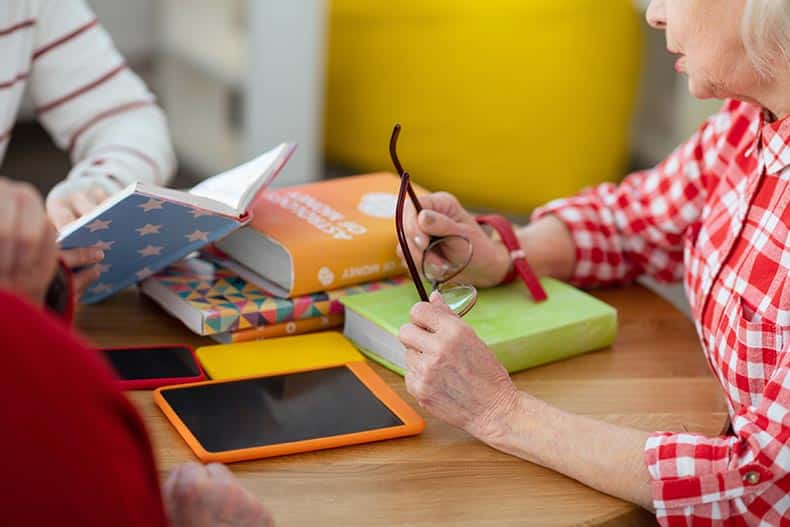 Looking to continue growing your brain? Reading is one of our easy hobbies for seniors. Why? Lifelong learning is key to improving memory, refining cognitive ability, and continuing to broaden our horizons. Book Club is a weekly must for many seniors. Gathering together with wine and great food is the perfect opportunity to stay engaged socially while expanding your horizons each week.
Do you love animals and want to find more ways to get outside? Horseback riding is the activity for you! Explore a myriad of well-maintained trails throughout several acres of beautiful greenery. Learning riding techniques requires skill and determination, so be prepared for horseback riding to become your new obsession. Getting to know these amazing animals is the best part of horseback riding in an equine community.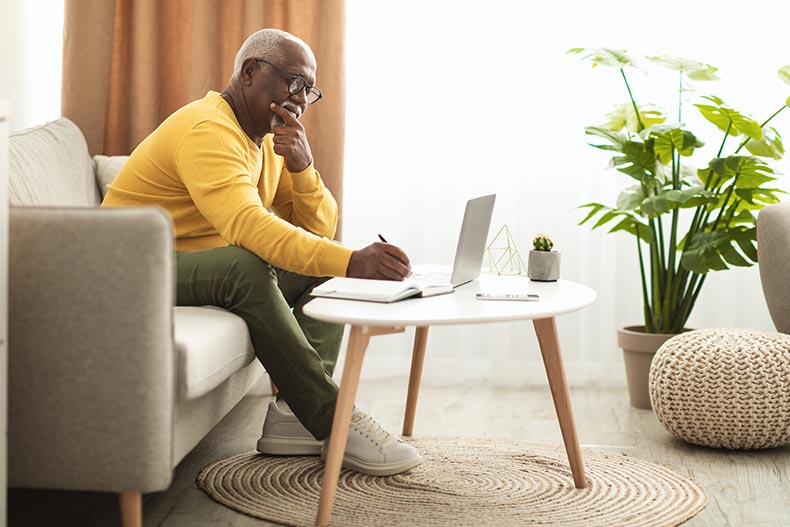 Many 55+ communities offer continuing education among many other easily accessible amenities. Language classes are often the most popular activity for adventurous residents. If you're someone who enjoys traveling and expanding your horizons, learning a new language provides the perfect opportunity to connect with other cultures. Prepare for your next excursions by being a part of the conversation.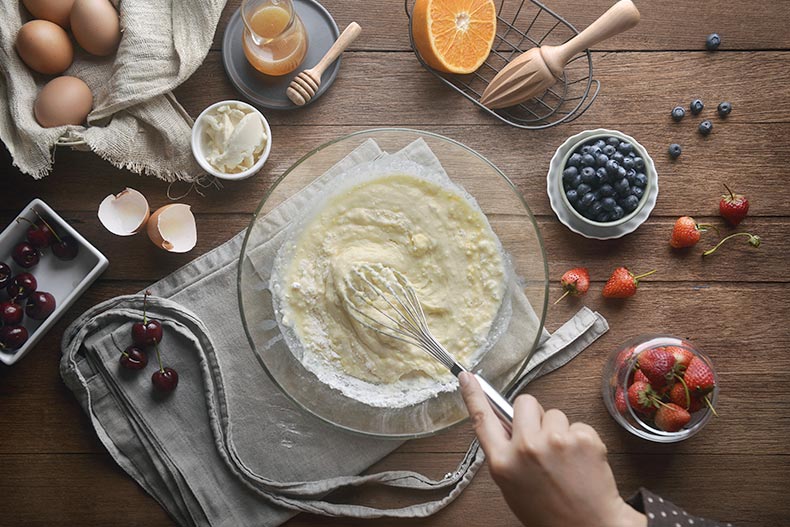 Cooking ignites our creativity while helping us engage with our community. Take a cooking class and discover new recipes and techniques. Cooking classes are great for a romantic couples' date or a fun night out with friends. Enjoy delicious food from various cultures and explore new tips and tricks for creating a 5-star meal. Whether you're a beginner or a seasoned pro, cooking classes are always a fun hobby to enjoy.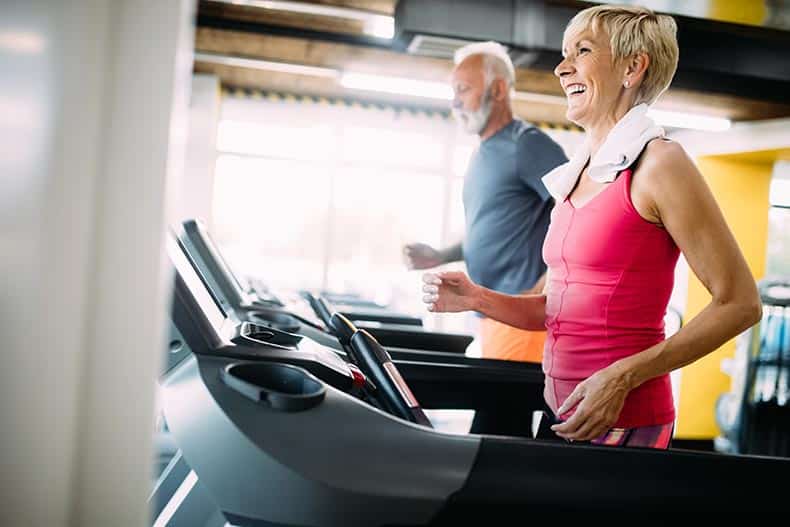 There's never been a better time to prioritize your health and wellness. Onsite gyms are a convenient and easy way to stay active. From group classes to solo workouts or guided lessons with a personal trainer, you'll never get bored of crushing your goals. Set personal bests each week as well as monthly benchmarks to track your fitness progress. Try out a number of activities such as swimming, cardio, HIIT, and even strength training to build and maintain core muscle tone.
10. Breathe In, Breathe Out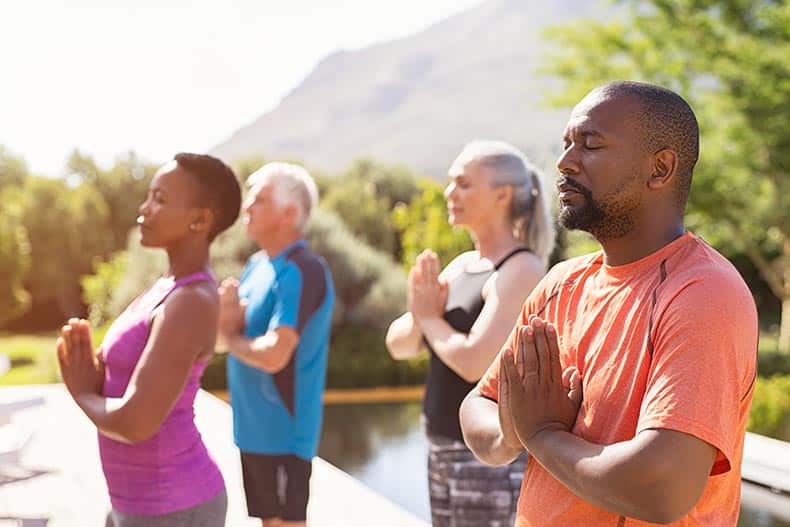 Balance the hectic hustle of life with a yoga class. Yoga is an excellent tool for learning deep breathing techniques, which ultimately allow us to manage stress better. Improve flexibility and combat joint inflammation through yoga. Restorative yoga is a great choice for low-impact class options, while more intensive forms are ideal for maintaining a healthy weight as we age. 
Discovering easy hobbies for seniors is even easier in a 55+ community. The possibilities are endless, from fitness to art and beyond. Active senior communities offer a host of curated amenities. Residents love the accessibility a planned community provides. Check out some of the best 55+ communities to make our luxury list and contact our team to learn more.